The big-hit­ters were in full effect, vying to stake their claim to provide the per­fect soundtrack for the sum­mer…
———————————————————————————————-
Her­mit & The Recluse — Orph­eus Vs. The Sirens (Obol for Char­on Records)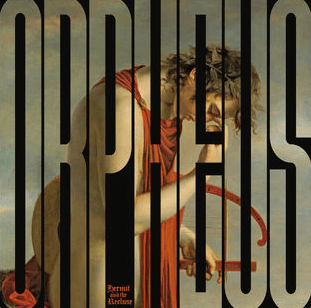 KA con­nects with pro­du­cer Anim­oss for his sixth and argu­ably strongest release so far. The vet­er­an emcee/NY fire-fight­er weaves his myth­o­lo­gic­al, coded storytelling intric­ately between the per­fectly bal­anced sparse but intense pro­duc­tion. A real stand out release from an artist­ic­ally cre­at­ive, bound­ary-push­ing tal­ent.
———————————————————————————————-
Le$ — Trouble In Para­dise (Slfemp Music LLC., SxS)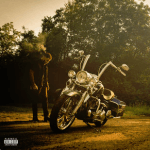 Anoth­er great release from Le$ who util­ises the smooth, at times lux­uri­ous pro­duc­tion to lay-down well-executed bars which cre­ate an undeni­able vibe per­fectly suited for the warm weath­er.
———————————————————————————————-
Fred­die Gibbs - Fred­die (ESGN / EMPIRE)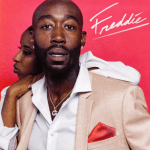 The usu­al high-energy flows from Gibbs over Kenny Beats and oth­er trap pro­duc­tion, this is a frantic and reck­lessly bril­liant dis­play of mod­ern hip-hop from one of its finest tal­ents.
——————————————————————————————–
Know­ledge The Pir­ate — Flint­lock (TREAS­URECHEST ENTER­TAIN­MENT)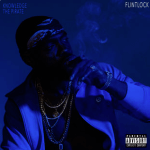 Boast­ing a career that reaches back to the 90s and hav­ing rhymed over Teddy Riley and Nep­tunes pro­duc­tion, Know­ledge The Pir­ate has con­tinu­ally re-emerged on vari­ous Roc Mar­ciano albums since 2010. His debut pro­ject is an impress­ively con­fid­ent one which fea­tures the key traits of clas­sic East Coast mater­i­al, laced full of soul samples and street nar­rat­ives.
———————————————————————————————-
Chris Crack — Being Woke Ain't Fun (New Deal Col­lect­ives)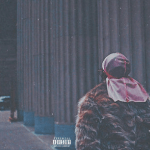 The eccent­ric Chica­go rap­per hits new highs with his latest 11-track album pro­duced entirely by August Fan­on. Beau­ti­fully flipped soul loops and cha­ris­mat­ic bars from Chris and his flurry of guests make this short release, which clocks in at just shy of 30 minutes, an eas­ily digest­ible and enjoy­able listen.
———————————————————————————————-
Wil­lie The Kid - Things Of That Nature (The Fly LLC)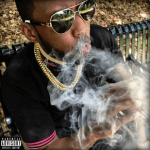 7‑track EP from the under­rated emcee who drops yet anoth­er impress­ive dis­play of well craf­ted lyr­i­cism densely packed with clev­er word­play and allit­er­a­tion over impress­ive beats from little-known pro­du­cer Brady James.
———————————————————————————————-
Apollo Brown & Lock­smith - No Ques­tion (Mello Music Group)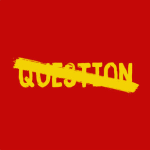 The Detroit pro­du­cer heads West for his latest pro­ject, an 8‑track release with Bay Area lyr­ic­al mon­ster Lock­smith. The battle-tested, punch­line-heavy rap­per shows ver­sat­il­ity in tack­ling Apollo's pound­ing drums and finely chopped samples with per­son­al, heart­felt lyr­ics.
——————————————————————————————–
DJ Muggs — Dia Del Ases­inato (Soul Assas­sins Records)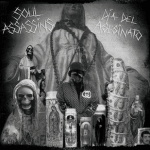 The legendary Cypress Hill pro­du­cer makes a wel­come return with a short but impress­ive release. Opt­ing for stripped down, care­fully-selec­ted samples and an all-star guest list of pre­dom­in­antly East Coast rap­pers this is a dark and dusty release that will find itself in reg­u­lar rota­tion in the colder months ahead.
———————————————————————————————
West­Side Gunn — Supreme Bli­en­tele (Griselda Records)


With pro­duc­tion from 9th Won­der, Pete Rock and The Alchem­ist and guest spots from eLZhi, Roc Mar­ciano and Jadakiss this much-hyped slice of mod­ern NY rap doesn't dis­ap­point.
———————————————————————————————
Drake - Scor­pi­on (Young Money / Cash Money Records)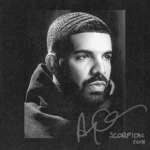 It's hard to ignore Drake wheth­er you love or hate him. This bloated release fea­tures enough diversity with a mix of per­son­al reflec­tions and cros­sov­er anthems to ensure an enga­ging listen that will please his ever-expand­ing fan-base.
———————————————————————————————
Knx­wledge & Roc Mar­ciano — dntaskme­fr­shit (Self-Released)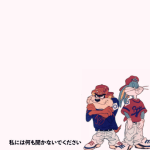 Hav­ing taken a short break unre­lent­ing LA pro­du­cer Knx­wledge returned with a flurry of his sig­na­ture lo-fi beat tapes, the most not­able being a short 4‑minute release fea­tur­ing Roc Mar­ciano. Hope­fully this serves as a pre­curs­or to a full pro­ject.
———————————————————————————————-
Eto X Flu — Motion Pic­ture (Self-Released)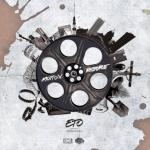 Com­ing off the back of mak­ing ser­i­ous noise with his col­lab­or­at­ive pro­ject with V Don in 2017, Eto con­nects with pro­du­cer Flu for a 5‑track release fea­tur­ing ener­get­ic, grimey beats and rhymes.
———————————————————————————————
Estee Nack & Al Divino — VEDA / Nikola / Akira On Acid / Joan Manuel Ser­rap (Self-Released)



The pro­lif­ic duo con­tin­ue to release music at a rap­id pace. Some of the music is just stripped-down raw East Coast-influ­enced hip-hop but they're a duo who have also proven that they are will­ing to exper­i­ment with more abstract sounds which can lead to mixed res­ults.
———————————————————————————————-
Code Nine — The Codex Leicester / Mil­lion Dol­lar Mink / ELCIR­CU­LOVI­CIOSO (Self-Released)





Code Nine, part of the Tra­gic Allies camp along with the afore­men­tioned Estee Nack, has also been on a relent­less run of impress­ive releases over the sum­mer months. Switch­ing between slower, soul-tinged pro­duc­tion and men­acing boom-bap he is part of a group of artists who are start­ing to corner the increas­ingly niche mar­ket for dusty East Coast-inspired rap.
———————————————————————————————-
Nas — NAS­IR (Mass Appeal Records LLC / Def Jam Record­ings)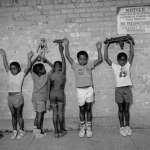 The legendary rap­per makes a wel­come return after a six-year hiatus with sev­en Kanye-pro­duced tracks and socially con­scious rhymes. Although not as enga­ging as the major­ity of the music in his extens­ive cata­logue there are more than enough moments to evoke nos­tal­gia among his loy­al and hungry fan-base, even though most will hope this marks his return rather than a fleet­ing appear­ance.
———————————————————————————————-
Future — BEAST­MODE 2 (Epic Records)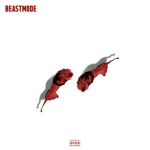 The high-energy ATL rap­per went on an epic run start­ing in 2014 and his col­lab­or­a­tion with Zaytoven, Beast Mode, was a cru­cial com­pon­ent in elev­at­ing his status. The duo recon­nect on BEAST­MODE 2 for more reflect­ive, soul-bear­ing chapters delivered with the charm and intens­ity that only Future can execute.
———————————————————————————————-
Oth­er releases worth a listen:
Dom Kennedy — Addicted To The Under­ground (Self-Released)
Pur­pose & B.B.Z. Dar­ney - The Quint­es­sen­tial (Self-Released)
Haze — Brook­side Ter­race (Self-Released)
Nine — The 9 Com­mand­ments (Smoke On Records)
Mytee G. Poet­ic - Com'n Wit Nuff Ruff­ness (Gen­tle­man's Relief Records)
Tuam­ie — Emer­gency Raps Vol. 2 / Emer­gency Raps Vol. 3 (Mutant Academy)
A.G. — The Taste Of AMBro­sia (MEGA­T­RON BRONX)
Den­zel Curry — TA13OO (PH Record­ings, LLC.)
Fly Ana­kin & Big Kahuna OG — Life & Times Of Big­Fly (Mutant Academy)
Mey­hem Lauren & DJ Muggs — Frozen Angels (Soul Assas­sins Records)
Ankh­le­john - Van Ghost / The Yel­low House (Shaap Records)
Trav­is Scott - ASTRO­WORLD (Epic Records)
$auce Heist & Jamal Gas­ol — Gas­ol Sauce (Self-Released)
Jay Rock — Redemp­tion (Top Dawg Ent. / Inter­scope Records)
Young Thug - Slime Lan­guage (Young Stoner Life Records, a 300 Enter­tain­ment Label.)
The fol­low­ing two tabs change con­tent below.
Alex Gordon
Between 9–5 I'm a pas­sion­ate teach­er for teen­agers with spe­cial needs and dis­en­gaged young people. From 5–9 I'm a left-wing hip-hop head who fell in love with the music in the mid-90's. Also have an equal love for jazz, soul and funk, am an avid record col­lect­or, lov­er of live shows and occa­sion­al DJ.
Latest posts by Alex Gordon (see all)