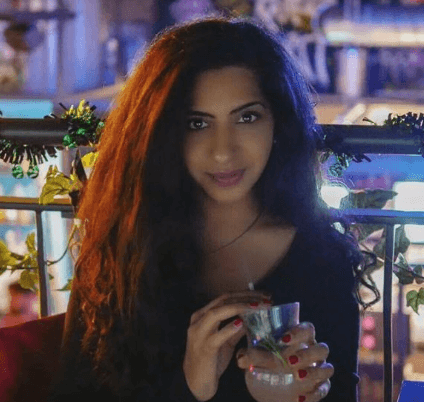 "Wait what? You run a hip hop magazine?! You? Yes I dooo… And guess what today my baby I Am Hip Hop Magazine turns 8. (Rishma Dhali­w­al, June 26th 2020)."
Hav­ing seen that it was the I Am Hip Hop Magazine's (IAHH) birth­day, I wanted to mark it with some­thing. This is because the magazine is a won­der­ful and inspired cre­ation. And also, the edit­or, Rishma Dhali­w­al, has been so extraordin­ar­ily kind, ded­ic­ated and a delight to work with. When I saw the com­ment above, pos­ted on Face­book, it triggered a whole load of thoughts and ques­tions for me, and an even great­er desire to put these in print. So I approached Rishma for an inter­view, want­ing to tap into her eth­os and vis­ion in her own words.
Her quote made me laugh, because, being a Jew­ish woman writ­ing for a hip hop magazine, I'm also met with all kind of responses. But aside from humour, it raises more ser­i­ous con­cerns. It touches on mat­ters of ste­reo­types, gender, eth­ni­city, and racism, which come in all forms and guises. Issues of iden­tity are con­fus­ing, espe­cially in this era, where pur­ity of race is almost obsol­ete and heav­ily diluted, and gender is flu­id. For Rishma, these are chal­lenges she is faced with con­stantly.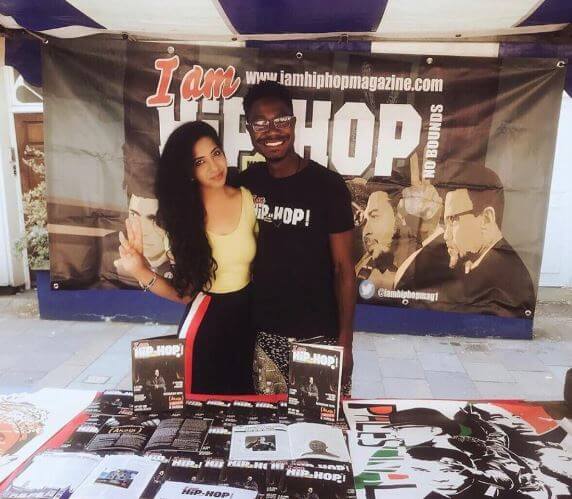 Rishma describes her­self as an Indi­an woman from Lon­don with a mixed reli­gious back­ground. Cat­egor­isa­tion is hard, and we both won­der why it is neces­sary. As Akala says, "lately, I've been con­fused by the boxes, because to me, they only breed con­flict". But it does seem per­tin­ent because it comes up so often, and edu­ca­tion is key. For Rishma, much of the com­ments are born through ignor­ance rather than malice: "Many people assume I am male. I used to cor­rect them all the time. People used to say 'hey bro', all the time, but it doesn't both­er me any­more ". But des­pite changes and pro­gress, Rishma does admit that there is still miso­gyny in the genre, and that needs to be addressed: "We can't just slip it under the car­pet".
That the magazine has reached its 8th year is test­a­ment to the sheer hard work from both Rishma, and Gata Malandra, who helped to set the pro­ject up. When chat­ting about the lock down, Rishma spoke with stal­wart determ­in­a­tion : "Things are going to be thrown at us all in life. We have to deal with it. We will make it". From hav­ing worked with Rishma for a few years now, and from the inter­view, I find her to be insight­ful, and strong. The notion, 'we will make it", test­i­fies to her chas­ing her dreams. She does not give up. For example, when she wants an inter­view with an artist, she per­severes, even when she is block­aded. This is often when IAHH is seen as too small a pub­lic­a­tion for some PR people to be inter­ested. She keeps on and thinks "Why not us!". When it comes to her 'baby', IAHH, Rishma Dhali­w­al is a dog with a bone, yearn­ing to push it as far for­ward as pos­sible.
Per­son­ally, I star­ted off writ­ing for IAHH magazine around five years ago. I had been writ­ing for anoth­er online magazine, pro­mot­ing unsigned acts. But I began intro­du­cing hip hop artists and impli­citly, it felt unwel­come. I came across IAHH and was fas­cin­ated by it. The fact that it was run by two women was the exact anti­thes­is of what I expec­ted. It intrigued me, amazed me, and showed up my own cul­tur­al bias by hav­ing those con­cep­tions and assump­tions. Instantly I was drawn to them. They were dif­fer­ent. Their eth­os was dif­fer­ent. I saw that it was not just a music magazine. It also had poetry, a writers corner, edu­ca­tion, and oth­er sec­tions. This was a move­ment, a whole cul­ture, not just one part of it. It was everything I was look­ing for.
The team feel to me like a fam­ily. This, Rishma is happy to hear, because she always wanted IAHH to be a col­lect­ive. They have nur­tured my needs through­out the years. Some­times I can't write for long peri­ods and have only been met with empathy. Their com­pas­sion makes me want to give back, and this inter­view feels like I can do some­thing. Until I spoke with Rishma I did not know just how much work she has to do on a daily basis. Quite simply, her work rate is amaz­ing. She tells me she has 50 sub­mis­sions a day of new music and this is on top of her day time work. I don't know how she does it, though she does state that she has "an amaz­ing team".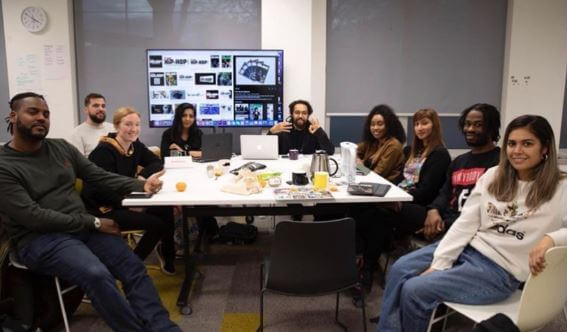 The his­tory of the magazine dates back to when Rishma was study­ing in uni­ver­sity. Her thes­is was on how hip hop acted as a social move­ment for black Amer­ica. Here she was influ­enced by the more politi­cised hip hop bands such as Dead Prez. She spent some time in Amer­ica and con­nec­ted with a man who ran the Nation­al Hip Hop Con­ven­tion. Once Rishma saw this real pos­sib­il­ity of a link between music and a polit­ic­al move­ment, she was blown away. She saw that "Hip hop had this poten­tial for change with­in it".
It was dur­ing the Lon­don riots that Rishma finally wanted to do some­thing pos­it­ive with some urgency. This is where she, coupled with Gata Malandra star­ted a char­ity, No Bounds. This is a pro­ject to inspire dis­af­fected young people, ex offend­ers, and so on, using the cul­ture of hip hop as a tool to break the cycle, through music and rap ther­apy. This reminds me of a quote from the legendary poet, Ben­jamin Zephaniah: "Don't like poetry? But rap is Street poetry, so that is a fal­lacy".
No Bounds gave birth to IAHH Magazine. 8 years ago the first issue was launched. Its eth­os is around empower­ing people. It takes hip hop back to its roots. They act­ively try to give a voice to the voice­less. It doesn't pri­or­it­ise big acts already pushed for­ward into the main­stream, but those who have smal­ler expos­ure. Lowkey in his song, "voice of the voice­less", says that very voice is one of "social imbal­ance ". This, Rishma is seek­ing to rec­ti­fy in her own way, on a plat­form that both strives, and deserves, to be big­ger.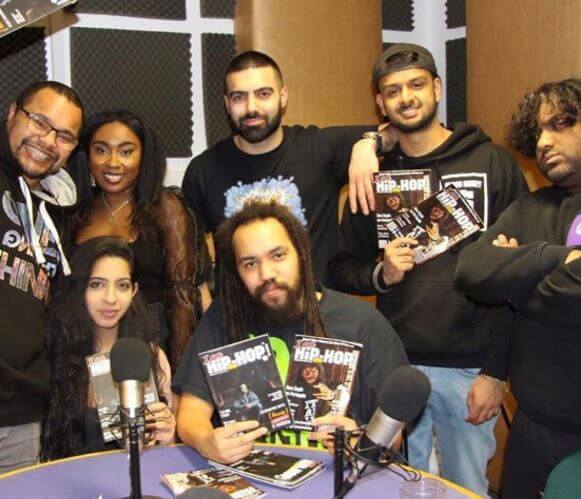 She says that hip hop is a cul­ture. Rap is part of it, but only a piece. As oth­ers have said, rap is some­thing that you do, hip hop is some­thing you live. So, Rishma makes clear, "if some dance says some­thing, we will fea­ture it, if poetry says some­thing, we will fea­ture it, if a story says some­thing, we will fea­ture it". Hip hop as a way of life looks to elev­ate tal­en­ted people with no for­um. Rishma has laid out what she wants to achieve, devel­op­ment of a way of life, and change, with edu­ca­tion as a tool. Of course there is still work to do. Money and fin­ance is always an issue. Rishma's dream is to be able to do this all full-time. With her tenacity, I don't doubt her. Already IAHH has around 2 mil­lion vis­it­ors a year. But the more expos­ure the bet­ter, in order to turn this dream into a real­ity.
I ask Rishma about her most mem­or­able moments. Meet­ing Dead Prez, one of her early intro­duc­tions to politi­cised, con­scious hip hop, stands out. Some­times groups you meet are dif­fer­ent to their recor­ded image and val­ues they pro­ject. To Rishma, Dead Prez were true to them­selves, they were "intel­li­gent, beau­ti­ful, people". Also, meet­ing a mem­ber of A Tribe Called Quest she found to be an amaz­ing exper­i­ence. I ask her what she is listen­ing to now. She men­tions a new artist called Otis Mensah, from Shef­field, and his song 'Breath of Life', among oth­ers. She describes her­self as a lyr­ic per­son. The words have to stand out and touch you. Like Lauryn Hill once said, "Hip hop star­ted off in the heart ".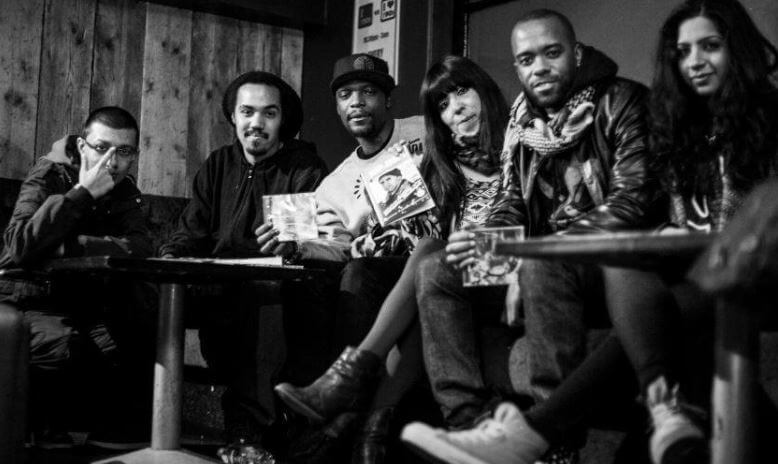 What Rishma Dhali­w­al val­ues in her music is integ­rity. She loves it when there is no dis­par­ity between the record­ing and the real iden­tity of the artist face to face. After inter­view­ing Rishma I too, am not dis­ap­poin­ted. What she val­ues, what she says, she her­self dis­plays. She is an amaz­ing per­son, who has giv­en so much to her cause, and still has so much to give. She tells me of lying in bed at night with everything whirr­ing through her mind that she has to do for 'I Am Hip Hop'. Her work is exhaust­ing. But she does it. And she loves her 'baby'. She has giv­en birth to a won­der­ful thing. I can only think of the words of The legendary writer, Maya Angelou, to apply to Rishma:
"I think a num­ber of lead­ers are, wheth­er you like it or not, are in the hip hop gen­er­a­tion. And when they do under­stand enough, they'll do won­ders. I count on them"
The fol­low­ing two tabs change con­tent below.

Kate Taylor
Kate Taylor is a Lon­don based writer whose Interests are based primar­ily on music and art and also the philo­sophies and polit­ics that accom­pany them. In addi­tion she has an Msc in psy­cho­logy, has worked as a ther­ap­ist, and paints abstract art pieces.

Latest posts by Kate Taylor (see all)