Second Com­ing is award win­ning play­wright and screen­writer Debbie Tuck­er Green's debut fea­ture film. And with that she becomes only the fourth Black woman to have a film dis­trib­uted in the UK. With Black rep­res­ent­a­tion on Brit­ish screens need­ing great­er vis­ib­il­ity, and not the isol­a­tion­ist sort of Luth­er pro­gram­ming (black prot­ag­on­ist – no vis­ibly black friends, lov­ers or fam­ily), Second Com­ing is a refresh­ing drama with a fam­ily who speak with patois inflec­tions, show­ing a rare on-screen glimpse into every­day life for 2nd gen­er­a­tion migrants from the Carib­bean.
But don't call it a Black film. After all, soap oper­as and block busters with all white casts aren't called 'white films' are they?
Jack­ie (Nad­ine Mar­shall) is a forty-some­thing moth­er in a cler­ic­al job liv­ing in a leafy Lon­don sub­urb with con­struc­tion work­er hus­band Mark (Idris Elba) and their 11 year old son JJ (Kai Fran­cis-Lewis). The rev­el­a­tion in this haunt­ing psy­cho­drama is that Jack­ie is preg­nant, des­pite being told she would nev­er con­ceive again. The flux in this nar­rat­ive is that Jack­ie and Mark have been chaste for sev­er­al months so the ques­tion is between choos­ing wheth­er an immacu­late con­cep­tion has taken place (as the Bib­lic­ally themed film title teases) or wheth­er "stub­born" Jack­ie is refus­ing to dis­close an absent lover's iden­tity even to her best friend Bernie (Shar­lene Whyte).
The same way Mark is shut out by Jack­ie, the audi­ence is shut out by the film in way of an affirm­at­ive answer. Which is fine. The film uses the domest­ic dilemma to explore the Jack­ie and Mark's supremely lov­ing rela­tion­ships with their nature-boy of a son JJ, who rev­els in bird scout­ing in the woods and there is great sym­bol­ism with his efforts to heal a dam­aged Crow. The fant­ast­ic per­form­ances by the head­lining fam­ily trio, mas­ter­fully orches­trated by Tucker's theatre sens­ib­il­it­ies are propped by a stel­lar sup­port­ing cast of best friend Bernie, Nadie's facety sis­ter and her lov­ing Jamaic­an par­ents who very neces­sar­ily bright­en the film's damp mood. It's also SO good to see Llewella Gideon of fan-favour­ite and influ­en­tial TV com­edy series The Real McCoy on the screen again.
A num­ber of scenes of storm rain-showers in the bath­room with Jack­ie exem­pli­fy the multi-layered nar­rat­ive that forces the audi­ence to make its own mind about the film's out­come. Is it a dream, a fantasy or a vis­ion? Is it an ablu­tion bap­tism or a cata­clys­mic flood (or just bad plumb­ing?)?
Nad­ine Marshall's per­form­ance is as intense and con­trolled as it is evas­ive. The audi­ence remains ambi­val­ent towards Jack­ie without her ever los­ing sym­pathy. And Idris Elba makes the audi­ence a con­duit for his own frus­tra­tions hav­ing no place to receive any defin­it­ive answer.
Even days after view­ing, the film whilst not neces­sar­ily being "enjoy­able" in its entirety due to the bleak nature of the family's ordeal with uncom­fort­able moments, keeps nudging at the judge­ments of the view­er, shed­ding light on parts that ini­tially fell in the shade. The end­ing is fant­ast­ic and young Fran­cis-Lewis' per­form­ance also gives cause to optim­ist­ic­ally cel­eb­rate a poten­tially phe­nom­en­al future in cinema. Idris Elba's star billing should mean that more people watch Second Com­ing, but the truth is that he is just one of a fine ensemble cast.
[youtube]https://www.youtube.com/watch?v=_LdB5mYbGz8[/youtube]
By Wasif Sayyed (@WasifS­cion)
The fol­low­ing two tabs change con­tent below.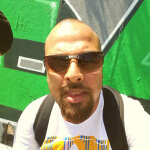 Wasif Sayyed's many years as a writer, rap­per, pro­moter, ment­or and hip-hop pro­du­cer have shaped him into an enthu­si­ast­ic and insight­ful cul­tur­al cryp­to­graph­er. He loves read­ing and cook­ing, and can hear the whis­per of an unsheathed liquid sword from 50 paces. Twit­ter @WasifScion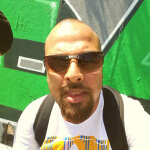 Latest posts by Wasif Sayyed (see all)