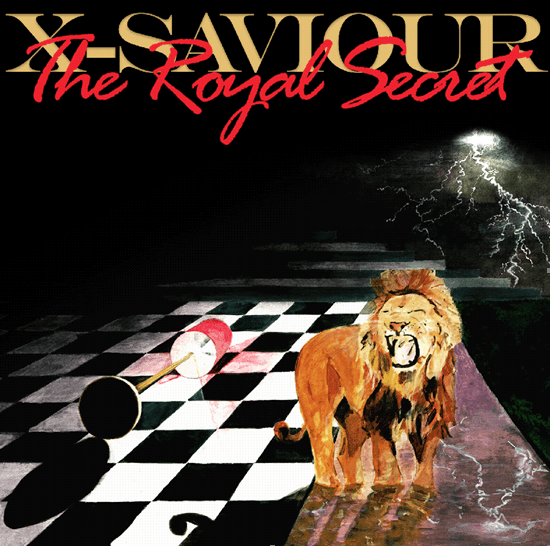 I recently enjoyed an exclus­ive pre­view of X‑SAVIOUR's debut album "The Roy­al Secret" (pic­tured above), which offi­cially releases on all plat­forms as of the 7th of July 2020.
X‑SAVIOUR is a ver­sat­ile artist from South Lon­don who explores and expresses him­self across a vari­ety of lyr­ic­al top­ics, through many styles of deliv­ery and demon­strates flu­ency in mul­tiple genres. X‑SAVIOUR suc­cess­fully cre­ates an impact with "The Roy­al Secret" as he effort­lessly takes you on a music­al jour­ney that cov­ers many deep and con­tro­ver­sial top­ics includ­ing the occult, free­ma­sonry, con­scious­ness, spir­itu­al­ity, slavery, his­tory, and much more.
The album (which is pro­duced exclus­ively by Crayzee Ban­ditt) encap­su­lates many sep­ar­ate stor­ies, per­spect­ives and his­tor­ic­al accounts. It is abstract in its very nature, a refresh­ing sound that amal­gam­ates ele­ments of the­at­ric­al per­form­ance, singing, con­scious hip hop, grime flows and even spoken word too. You don't hear much talk of self but abstrac­tions about ideas, cul­tures, proph­ecies, his­tor­ic­al and future events and a lot sym­bol­ic and reli­gious imagery is heard through­out the album.
The standout tracks in my opin­ion are "Asia" — for its beau­ti­ful melod­ies, inspir­ing chor­us and nar­rat­ive, "Divine Awaken­ing" for its rhythm, imagery and emo­tion, and "Scrolls" as it has some fant­ast­ic storytelling, a very catchy hook and a mean­ing­ful mes­sage.
In sum­mary, 'The Roy­al Secret' offers a pion­eer­ing sound and a the­at­ric­al energy that leaves the listen­er want­ing more. Fit­tingly, the album has been sub­mit­ted for the Hyundai Mer­cury Prize 2020. Mer­cury announce their 'Album of the Year' short­l­ist on the 23rd July.… Watch this space!
Before you go, make sure you check X‑SAVIOUR's #WORD­SMITH Free­style:

@X_Saviour on Ins­tagram @XXXSaviour on Twit­ter
The fol­low­ing two tabs change con­tent below.

Adam KG
Adam KG, is con­scious Hip Hop artist hail­ing from Lon­don City whilst walk­ing the world's pave­ments. He is inter­ested in the enter­tain­ment and media sec­tor, youth work and hol­ist­ic health.