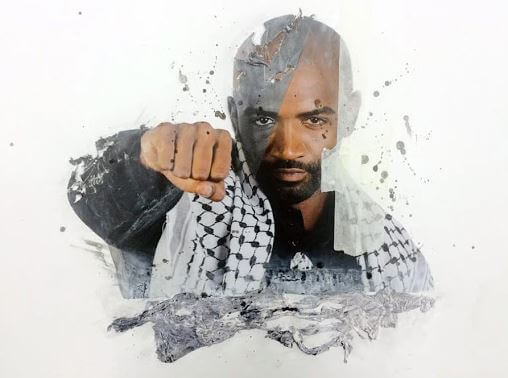 "I Am King", a fit­ting title. For fans anew or leg­acy fans of Logic, you won't be dis­ap­poin­ted from what really is an inclus­ive and rep­res­ent­at­ive album.
Hail­ing from Brix­ton, with roots span­ning Niger­ia, Jamaica and Ire­land. Logic is a inter­est­ing char­ac­ter and that comes across in his music, spe­cific­ally this "I Am King", album as he weaves in dif­fer­ent cul­tures, genres and per­spect­ives. This album has a real com­munity vibe to it not only in the lyr­ics, the fea­tures, but also the visu­als too (which you can find on Logic's usu­al chan­nel of choice, Glob­al Fac­tion on You­Tube)
My favour­ite track on the album is "Back Like I Nev­er Left" — if you know Logic, this one really rep­res­ents his energy and views. You will hear key themes from People's Army, to ques­tion everything and real­ity. "I am not grime I am hip hop" is one of the state­ments he repeats through­out this song, Logic then goes on to talk about the music scene and how it relates to young listen­ers, high­light­ing the dif­fer­ence between con­scious­ness-expand­ing Hip Hop and some of this Trap music which boils down to repet­it­ive lyr­ics about who traps and beefs the best!
Anoth­er thing I loved about this album is the col­lab­or­a­tions, from the likes of Daddy Freddy (Reg­gae and Jung­list star), to inter­na­tion­al DnB star Skibadee, Mr Cheeks of Lost Boyz, not for­get­ting Rod­ney P (one of UK Hip Hop's ori­gin­at­ors, affec­tion­ately known as the "Rid­dim Killa"). It's fair to say these col­lab­or­a­tions are really a test­a­ment of Logic's stand­ing, rela­tion­ships and grav­itas with­in the scene.
"I Am King" is a very dif­fer­ent album than his pre­vi­ous album "Listen". This most recent album is clearly address­ing a lot of the same import­ant issues includ­ing the gov­ern­ment, the status quo, Lon­don and glob­al cul­ture, fam­ily, the police and so on. But, it does it in a broad­er spec­trum of ways, in some ways I feel that "Listen" was raw­er and more emo­tion­al. I Am King is a pol­ished and integ­rated album that explores more styles, genres and col­lab­or­a­tions that ulti­mately drive the same mes­sage of self-aware­ness, com­munity, truth­ful expres­sion and joy.
Watch this space for more hot releases from Logic. And, make sure you tell a friend to tell a friend that Logic's album launch party is the 13 th of March at Brix­ton Jamm. Book in advance as tick­ets are run­ning out fast. At the event you are going to see The People's Army and friends, includ­ing; Mic Right­eous, Amy True, DJ Snuff and hos­ted by Peaches!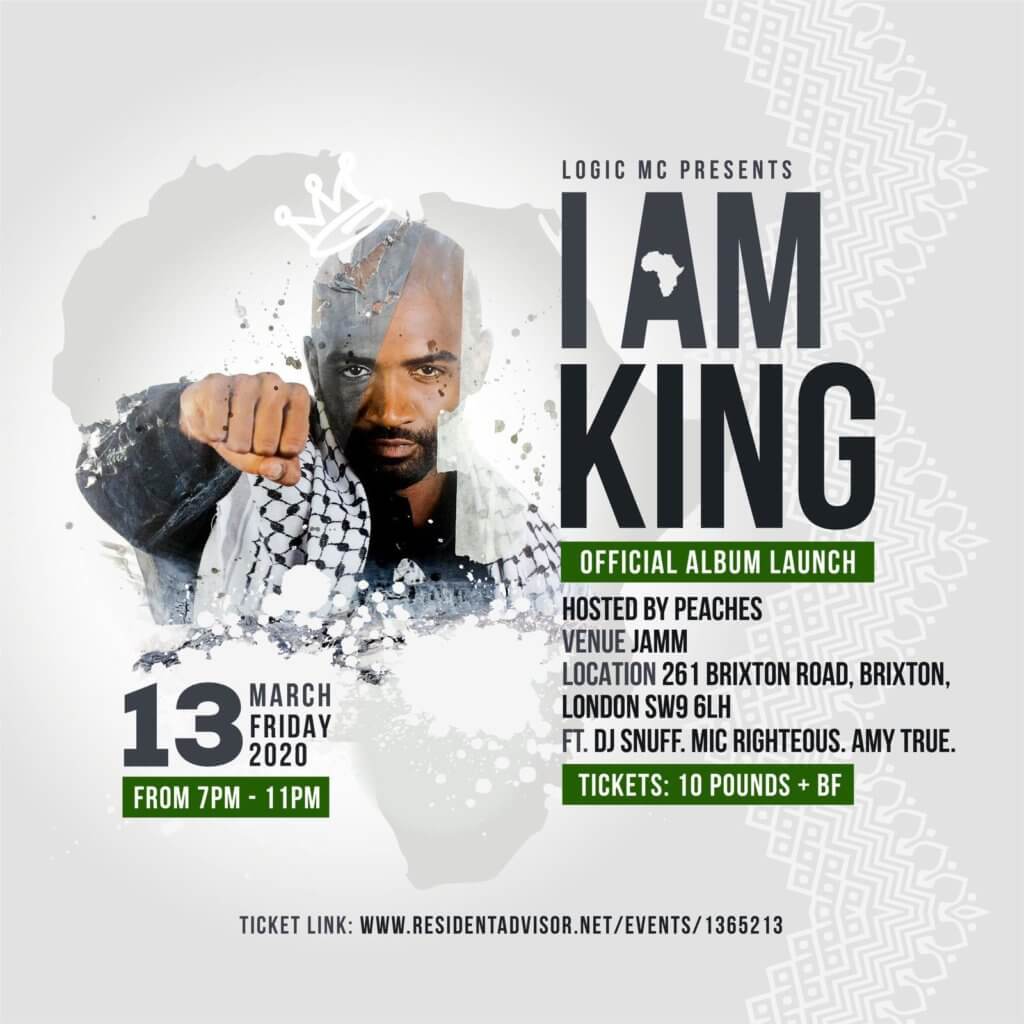 Click here for tick­ets to the launch
The fol­low­ing two tabs change con­tent below.

Adam KG
Adam KG, is con­scious Hip Hop artist hail­ing from Lon­don City whilst walk­ing the world's pave­ments. He is inter­ested in the enter­tain­ment and media sec­tor, youth work and hol­ist­ic health.