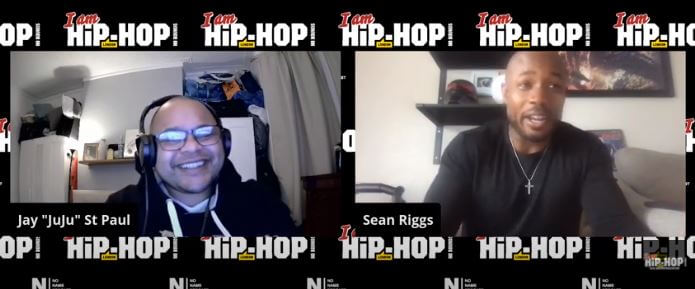 On Feb­ru­ary 26, action thrill­er Laz­arus, star­ring Sean Riggs (S.W.A.T., You) and R&B super­star Mya (Chica­go), released exclus­ively on Tubi, FOX Entertainment's free stream­ing ser­vice – the trail­er can be viewed here. The film, from Samuel Gold­wyn films, is dir­ec­ted by R.L. Scott (Call Me King) and also stars Cos­t­as Mandylor (Saw IV), Aer­i­el Mir­anda (Straight Outta Compton), Shane Brolly (Under­world), Nicki Micheaux (In The Dark), Noël Gugliemi (Train­ing Day), Linc Hand (68 Whis­key), and Adamo Pal­ladino (Becom­ing Bond). Laz­arus cen­ters around a man (Riggs) who is killed, but his death is a brief affair. Upon regain­ing con­scious­ness, he dis­cov­ers he has been gif­ted with extraordin­ary powers that allow him to super-hero­ic­ally fight the organ­iz­a­tion respons­ible for plunging his city into dark­ness. Laz­arus is writ­ten and dir­ec­ted by R.L. Scott. The film was pro­duced by R.L. Scott, and Justin "Jtrx" Echols; and exec­ut­ive pro­duced by Sean Riggs, Eddie Riggs, and Edward Dav­ie.
Jay StPaul our host on the 'No Name Pod­cast' caught up with lead act­or Sean Riggs to find out more!
The fol­low­ing two tabs change con­tent below.

Jay St Paul
Jay St Paul AKA Uncle JuJu is Founder & CEO of Hi…Creativity LTD | Dee­jay | Graph­ic Design­er | Illus­trat­or | Journ­al­ist | Writer | Pod­cast Host | Radio Presenter. Born and raised in West Lon­don Jay has always found love and solace in being cre­at­ive and express­ing him­self. Always look­ing to improve where he can and look­ing to learn new things as that is the jour­ney of being a cre­at­ive.

Latest posts by Jay St Paul (see all)