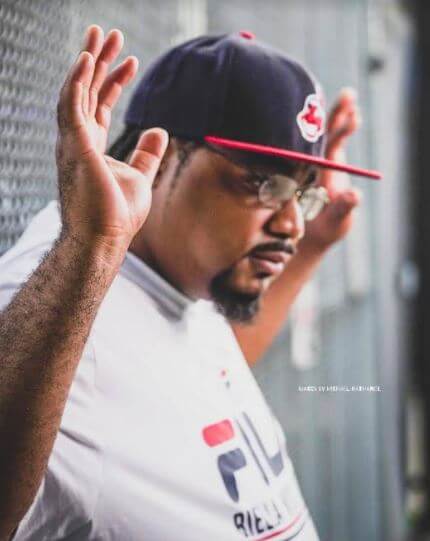 Fort Green, Brook­lyn nat­ive Lucky Tatt drops his debut album "Proven­ance" entirely pro­duced by Endem­ic Emer­ald. Lucky Tatt has been up and com­ing in the NY scene over the last few years col­lab­or­at­ing & get­ting props from the likes of Lil Fame & Roy­al Flush.
Ori­gin­ally hail­ing from the UK, Endem­ic Emerald's love of east-coast hip-hop promp­ted a move to NYC where he has released a not­able num­ber of banging tracks fea­tur­ing the likes of Sean Price, Ill Bill, Tragedy Khadafi, Ruste Juxx, Darkim Be Allah, Revenge Of The Truence and many more.
Let me start by say­ing this. If you are look­ing for some authen­t­ic NY Hip-Hop with actu­al word play, stor­ies and a mes­sage then look no fur­ther.
We all have had a tur­bu­lent year plus and it's still ongo­ing but every cloud has a sil­ver lin­ing as they say. What has been so encour­aging is the amount of work artists and cre­at­ives have been put­ting in dur­ing this time. Lucky Tatt's debut album "Proven­ance" is test­a­ment to this. Hon­estly I didn't know what to expect when I first played Tatt's LP. All I knew when this hit my digit­al desk was he has worked with Lil Fame one half of M.O.P. [one of my favour­ite NY rap duos of all time] and had Plan­et Asia fea­tured on the LP. That was enough for me to know I was in for a music­al jour­ney and a half.
First off shoutout to Endem­ic Emer­ald who really out did them­selves on the pro­duc­tion. Each beat truly feels like clas­sic NY under­ground bangers but yet still so unique and mod­ern. EE's beats really set the scene and feel of NY and being an older Hip-Hop head it is a pleas­ant taste of nos­tal­gia. Lucky Tatt doesn't dis­ap­point on EE's beats and deliv­ers a well-con­struc­ted and thought out album.
After a good few listens I have to say I wasn't dis­ap­poin­ted and felt like I was brought back to my CD-Man days. Believ­ing myself to be a con­nois­seur of all things Hip-Hop this was a revital­ising listen. From the jump "Old School at noon" starts off by Tatt being schooled by an eld­er funny enough called Old School at noon. OSAN reminds me of chop­ping it up with my eld­ers who pass on encour­age­ment and wis­dom. As the album offi­cially kicks off we are graced with "Kon­flic­ted" Ft. Plan­et Asia. Plan­et Asia has been one of my favour­ite under­ground artists for the longest time so I may be biased. Either way Tatt and Asia deliv­er a well-bal­anced com­bin­a­tion of meta­phors and punch­lines with a tra­di­tion­al NY gritty sound, feel and deliv­ery. The intro and second track really set the tone for the rest of the LP. With tracks like "Trans­ition" which has a chilled and horny [as in the instru­ment] vibe, which Tatt gives us a little insight into who he is and his life right now with impress­ive word­play. Tatt doesn't shy away from speak­ing his mind on the Black Struggle in Amer­ica with "Answer to a Ques­tion". Deliv­er­ing a mes­sage of Black empower­ment but not afraid to touch on things like Black Wall Street and segreg­a­tion. All I can say is the mes­sage is clear "we got a prob­lem | cre­ate a solu­tion | we the answer to our own ques­tion | revolu­tion".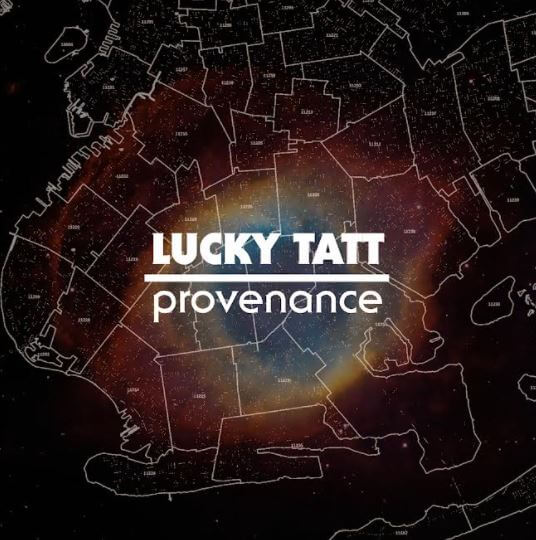 Oth­er tracks on the album that stood out to me were "Sit Back" Ft. Josy, a beau­ti­ful track with some great word play from Tatt. Paint­ing a vivid pic­ture of the NY streets and how one has to stay ahead of the game. The cherry on top is Swedish sing­er Josy who really com­ple­ments the chilled, laid back feel Endem­ic Emer­ald deliv­ers with the beat. "Energy" has that DJ Premier/M.O.P. feel to the beat and Tatt lets us know if your "energy is off |stay over there". It is def­in­itely a strong head nod­der with a cau­tion­ary mes­sage behind it. Last but not least [as it's in chro­no­lo­gic­al order] "second hand". If you ever grew up with little then this is the track for you. Tatt breaks down that "anoth­er man's trash is anoth­er man's treas­ure", and I couldn't help feel­ing nos­tal­gic about the hand-me-downs and how you can make use of things once used.
To fin­ish up I can hon­estly say I am look­ing for­ward to what else Lucky Tatt will bring to the Hip-Hop scene. If this LP is any­thing to go by then I can expect Tatt going from strength to strength. But being in the present this is def­in­itely a gift to say the least.
Proven­ance is out now via No Cure Records / Fat Beats / Ingrooves digit­ally, on CD and on Vinyl.
The fol­low­ing two tabs change con­tent below.

Jay St Paul
Jay St Paul AKA Uncle JuJu is Founder & CEO of Hi…Creativity LTD | Dee­jay | Graph­ic Design­er | Illus­trat­or | Journ­al­ist | Writer | Pod­cast Host | Radio Presenter. Born and raised in West Lon­don Jay has always found love and solace in being cre­at­ive and express­ing him­self. Always look­ing to improve where he can and look­ing to learn new things as that is the jour­ney of being a cre­at­ive.

Latest posts by Jay St Paul (see all)