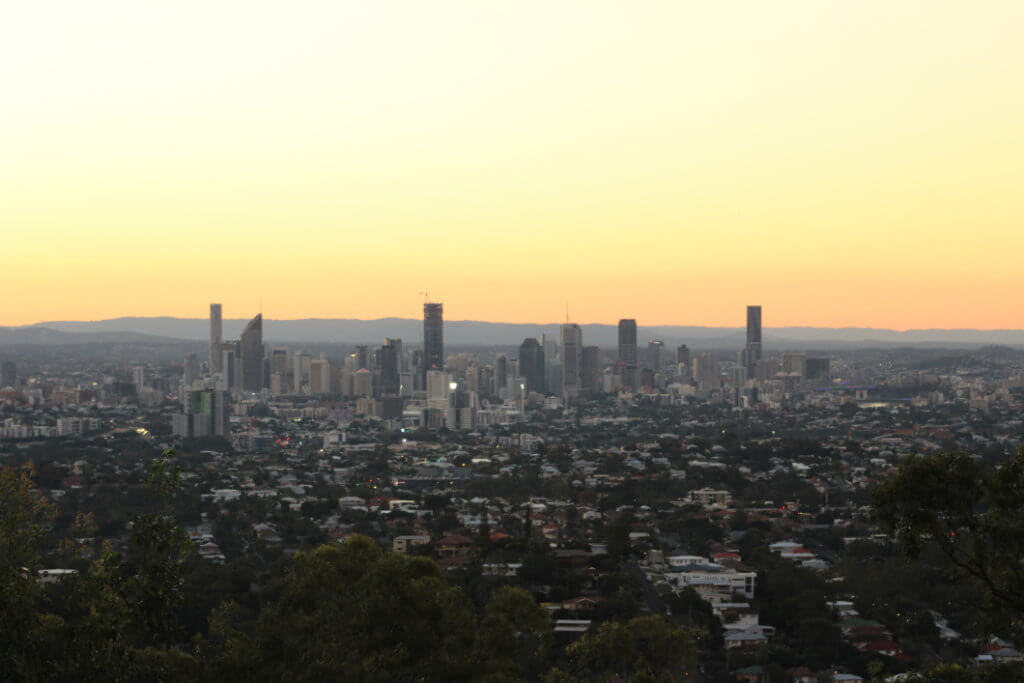 Many of Australia's tour­ists and recent migrants from Europe will tell you excitedly about how grate­ful they are to be in this coun­try. They embrace the laid back 'Aus­sie' atti­tudes of the people, the bright sun that con­tinu­ally blesses the earth and the icon­ic beaches that look as per­fect as the post­cards present them to be. The bene­fits of liv­ing in Aus­tralia are undeni­able, the wages for many pro­fes­sion­al jobs are high­er than in the US and UK, the min­im­um wage is rel­at­ively high, it is one of the safest coun­tries in the world and any signs of poverty, inequal­ity and unhap­pi­ness are not as obvi­ous as in oth­er places. These aspects of the coun­try are con­tinu­ally dis­cussed by the gen­er­al per­son who takes a per­son­al pride in being part of such a nation. But these aspects of Aus­tralia mask many under­ly­ing prob­lems that are incom­pat­ible with the main­stream nation­al nar­rat­ive.
Socially the coun­try is not as wel­com­ing as the media would have you believe. Any inter­na­tion­al Afric­an stu­dent will tell you as much. After the wheels of their arriv­ing plane touches the tar­mac and they have made it out into the air­port, they soon come to real­ise that the sort of warmth which is exten­ded to the Eng­lish 'expat­ri­ate' is not exten­ded to them. Instead, the may come to tangle with feel­ings of invis­ib­il­ity and mar­gin­al­isa­tion. Fur­ther­more, if you talk to any Indi­gen­ous Aus­trali­an, they can tell you about the harsh exper­i­ence of feel­ing like a for­eign­er in their own coun­try of birth. The leg­acy of white suprem­acy in this coun­try no longer expresses itself in expli­cit acts of racism but in the fact that minor­ity groups have to cre­ate spaces which will provide them with the kind of warmth that is so often with­held from the gen­er­al pub­lic.
The reas­on for high­light­ing these issues is not to focus on the prob­lems faced by mar­gin­al­ised groups but to explore the unique per­spect­ives that arise from being a cul­tur­al minor­ity. From with­in the waves of con­fu­sion that come with liv­ing as a per­son of col­our in Aus­tralia, an eso­ter­ic under­stand­ing of the coun­try can assist in cre­at­ing a ful­filling, altern­at­ive mind­set.
In the first case, it's import­ant to truly under­stand (or 'over­stand' as we Jamaic­ans say) that this land has been col­on­ised. Des­pite the undeni­able, impli­cit, European claim to the land, the nat­ur­al world can­not be con­tained in such a way. It is far too old and has seen too much. It speaks anoth­er lan­guage that we can't truly under­stand. And in any case, I don't think it's voice has an 'Aus­sie' accent. Observed in this way, a con­nec­tion with the land may bring a sense of peace to those of us who feel ali­en­ated by this cul­ture. For example, on one rainy night in the hills of Too­wong, I was look­ing out of my girlfriend's win­dow and think­ing about the pre-colo­ni­al world. As I peered out, I ima­gined how long rain had been touch­ing this land and about how new the present situ­ation must seem to the nat­ur­al world. Mil­lions of years ago the flora and fauna would have respon­ded to the rain in vary­ing ways, relat­ing to their instincts and nat­ur­al drives.
Then,with the com­ing of humans, we can ima­gine the rain soaked faces and bod­ies of the indi­gen­ous people some tens of thou­sands of years ago. Back then they would have made sense of such a nat­ur­al phe­nomen­on by look­ing to myths and cre­ation stor­ies. For the hun­dreds of eth­nic groups and cul­tures that made up the indi­gen­ous pop­u­la­tion, the com­ing of rain would have sig­ni­fied a range of dif­fer­ent spir­itu­al and prac­tic­al ideas. And today, in spite of everything that has happened, the rain con­tin­ues to fall. It also made me con­tem­plate the far dis­tant future where all these issues like integ­ra­tion, racism and ali­en­a­tion would be the stuff of myths. Even fur­ther still, when homo-sapi­ens have long passed from the scene, the land will con­tin­ue to be showered by rain.
With regards to the his­tor­ic­al aspect of our lives, I've found that sim­il­arly mar­gin­al­ised groups in Aus­tralia can find a sense of con­sol­a­tion in relat­ing their past stor­ies and cul­tures. Through these inter­ac­tions, an under­stand­ing of the inter­con­nec­ted­ness of his­tory and every­day exper­i­ence may allow for feel­ings of warmth. For example, the event of European col­on­isa­tion is a com­mon his­tory for both the indi­gen­ous people of the land and the many eth­nic minor­it­ies that have come to Aus­tralia. I remem­ber talk­ing to an indi­gen­ous woman once and she referred to a child as a 'picka­ninny' which reminded me of a sim­il­ar word in Jamaic­an patois, 'pick­ney' which has the same mean­ing. I reasoned that there must have been a sim­il­ar lin­guist­ic, colo­ni­al con­nec­tion. A few years later, my West Afric­an friend was speak­ing pidgin and he also referred to a child with a sim­il­ar word, 'pikin'. Look­ing for fur­ther inform­a­tion, I found that the Por­tuguese 'pequeno' (mean­ing 'small') was a pos­sible root for these words. Though this is a small example, it is an indic­at­or of the wider his­tor­ic­al sim­il­ar­it­ies between many people of col­our in Aus­tralia. Many of our col­lect­ive his­tor­ies have dealt with dis­place­ment, loss of cul­ture and the recon­fig­ur­a­tion of post-colo­ni­al iden­tit­ies.
On the imme­di­ate and per­son­al level though, the under­stand­ing smile of a per­son of col­our brings more of a sense of famili­ar­ity and con­nec­tion than any his­tory class can. If you pass through a park in Kur­aby in South Bris­bane on a Sat­urday even­ing, you will find Afric­an and Arab fam­il­ies hav­ing bar­be­cues as their chil­dren play togeth­er. The bas­ket­ball courts and foot­ball fields are full of people prac­tising their respect­ive sports. There is a strong sense of com­munity there where the people wel­come new faces and are open to talk about their lives. Just listen and you might hear nar­rat­ives of move­ment, change and new begin­nings. There the youth have become cul­tur­ally hybrid, mix­ing their par­ents cul­ture with Amer­ic­an hip-hop influ­ences and Aus­trali­an ver­nacu­lar. If you head to Moo­rooka you can find a num­ber of busi­nesses and res­taur­ants owned by people from a vari­ety of dif­fer­ent Afric­an back­grounds. Related in their sim­il­ar exper­i­ence in Aus­tralia, they come to learn about the cul­tures of one anoth­er and work togeth­er to build a pan-Afric­an atmo­sphere.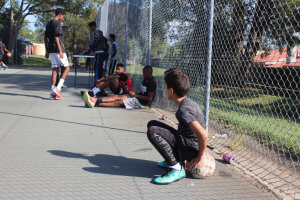 When I go down to Moo­rooka for my yam and plantain or for my afro hair products, I am reminded of the high roads of Tot­ten­ham, Har­les­den, Brix­ton and Hack­ney in Lon­don. I often talk with my friends at the barbers shop about recent events and the word 'broth­er' holds a par­tic­u­lar sig­ni­fic­ance in our souls.
A sure way to con­nect with oth­ers with sim­il­ar struggles is to attend any of the new­er cre­at­ive events in Aus­tralia which are con­cerned with rep­res­ent­ing hid­den voices. In the city centre and sur­round­ing areas, these events allow for a revi­sion of his­tory and help to cre­ate spaces for unique expres­sion. At one par­tic­u­lar art exhib­i­tion, I was able to talk to Abori­gin­al people of the older gen­er­a­tion who talked to me about hope and edu­ca­tion. Although we were from dif­fer­ent his­tor­ies, I felt that there was an unspoken con­nec­tion in cul­ture which placed them as the storytellers and me as a mem­ber of the young­er gen­er­a­tion who could learn from their stor­ies. After speak­ing with them I felt more con­nec­ted to the older gen­er­a­tions of people of col­our in this coun­try. It reminded me of the sorts of rela­tion­ships that I have with older people in the UK and Jamaica.
Finally, join­ing groups and soci­et­ies whose aim is to pro­mote unity is a healthy way to deal with feel­ings of ali­en­a­tion. Over the course of a semester at the Uni­ver­sity of Queens­land, I have had the pleas­ure of being part of the Afric­an Stu­dents Asso­ci­ation. We often hold dis­cus­sions that relate to our lives here and back in our respect­ive homes. We also hold social events which are filled with laughter and music. The soci­ety gives us all a sense of belong­ing as we as African/black stu­dents make up one of the smal­lest demo­graph­ics of the Uni­ver­sity. We are often the only Afric­an stu­dent in our respect­ive classes and there­fore have a great feel­ing of togeth­er­ness when we see one anoth­er on cam­pus. A simple wave or head nod means all the dif­fer­ence and we find that it seems to wash away those linger­ing feel­ings of dis­place­ment.
The fol­low­ing two tabs change con­tent below.

A writer with an interest in Philo­sophy, Soci­ology, Anthro­po­logy and all things intro­spect­ive. Someone who is equally at home in under­ground house raves as he is in café's. He is con­tinu­ally ques­tion­ing the sys­tem and his own lines of reas­on­ing. There­fore, he is always rein­vent­ing him­self.

Latest posts by Nicholas Milverton (see all)