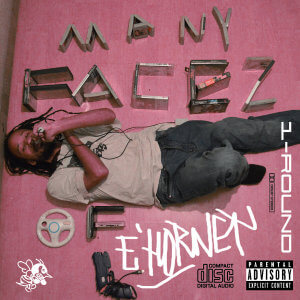 The debut solo EP 'Many Faces of Le Hor­net' by West Lon­don emcee and poet Le Hor­net is out today along­side the offi­cial video for his track 'Bap­tized in Roy­al Jelly'. The cre­at­ive EP is built around a video game mind­set for the 80s and 90s babies. The cre­at­ive EP includes fea­tures from Naykye, Dat Guy Shi­esty and The Sham­an and pro­duc­tion from IOA, OMezi­ah, Chris CROOKS and Zakari Gantan.
Le Hor­net is a poet by nature, nur­tured in the cap­it­al of Lon­don. His main skill is writ­ing, which he likes to express over music. He has col­lab­or­ated with many tal­en­ted artists includ­ing Apex Zero and OMeza Omni­scient. He released a book "Just Your Every­day Thoughts" in early 2012, which was a short poem com­pil­a­tion based on his child­hood exper­i­ences.
Le Hor­net has worked on music tracks for the last few years and fea­tured on the Pan­theonz of Zenn-la mixed group com­pil­a­tion, as well as in video fea­tures and at spoken word events dur­ing the early work of the group. He is known for his ver­sat­il­ity and adapt­ab­il­ity to express ran­dom thoughts through sporadic ideas or through in the moment free­styles.
When Le hor­net is not free­styl­ing, he is inspir­ing youth via skate­board­ing and pro­mot­ing pos­it­ive aware­ness to his com­munity. He is a con­stant poetry blog­ger, speak­ing on social and emo­tion­al aware­ness, shar­ing spir­itu­al and daily insight through bite sized sen­tences that are thought pro­vok­ing yet simply struc­tured, and cap­ture mixed emo­tions.
Check out the EP and video below:
'Many Faces of Le Hor­net'
Poetry Blog – www.lehornet.blogspot.com
FB – https://www.facebook.com/lehor­net
Twit­ter – @LeHornet
You­Tube – https://www.youtube.com/channel/UCN3R­c2qjus8yY­fYQ2xn0nTA
Google+ – https://plus.google.com/116242321360204403065
The fol­low­ing two tabs change con­tent below.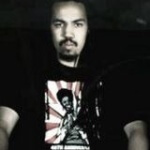 Apex Zero
Apex Zero is an emcee and beat maker who has been express­ing his anti-polit­ic­al views and extend­ing his work towards defin­ing, inspir­ing and cre­at­ing last­ing change through Hip Hop for over a dec­ade. Apex has been work­ing with grass­roots and mil­it­ant organ­isa­tions, edu­cat­ing him­self and oth­ers, organ­ising and build­ing towards over­turn­ing the oppress­ive mech­an­ism at large since his mid-teens, around the same time that he entered London's under­ground Hip Hop scene as part of his crew, First and Last with his brother OMeza Omni­scient. Years of earn­ing respect and enhan­cing their repu­ta­tion, which lead to col­lab­or­a­tions and work­ing rela­tion­ships with many of the scenes most prom­in­ent artists and organ­isa­tions, mani­fes­ted in the Octo­ber 2013 release of Apex's debut solo album 'Real­ity Pro­vok­ing Lib­er­a­tion'. The 15 tracks of self-described 'Neo-Hard­core Hip Hop' gathered inter­na­tion­al acclaim from both fans and crit­ics, fur­ther enhan­cing Apex's repu­ta­tion as one of the strongest and clearest voices in anti-polit­ic­al, 'revolu­tion­ary' Hip Hop in the UK. Based in Beijing, China since 2014, Apex has been trav­el­ling out­side of the UK, seek­ing new per­spect­ives and aim­ing at enhan­cing his out­look, explor­ing dif­fer­ent soci­et­ies, con­nect­ing with Hip Hop heads, act­iv­ists and schol­ars world­wide. Like his music, his writ­ing is often an exten­sion of his ideas and efforts to effect change in the world whil­st enhan­cing and elev­at­ing both the cul­ture of Hip Hop and the people who embody it.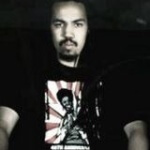 Latest posts by Apex Zero (see all)