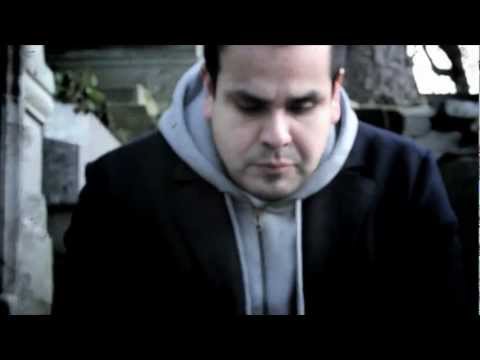 Saber es Poder
Se deses­per­an, esper­an­do pro­feta
Se aran­can cuan­do grita, la voz de la con­cien­cia
Mira, ver­dad no es fic­cion
Es manipu­la­cion que des­de siglos sigue afect­an­donos
Kalash­mi­cro­fono, balas pa los falsos
Cuan­do rapeo le devuel­vo la vista al ciego
Nos con­tam­in­an con mentir­as y te vigil­an
Hacen prue­bas y te exam­in­an
Tus ideas se asfixi­an
Lo que siempre trataron de escon­d­er­te ahora ya se sabe ahora no lo nieguen
Presen­te!
Todos los bar­rios y las calles
Her­man­as con hermanos lis­to pa el com­bate
Lo que hago es sen­cil­lo es can­tar a mi pueblo
Buena fama y oro
No neces­ito!
Lo hago sin dis­fras
Rap falso se acabara
Tiem­po es mio lo ver­as
Grito aden­tro nun­ca mas
Ya es la hora lo saben
Se repi­en­ten
En esta hora la len­gua se muer­den
No hay nada que hacer
Estamos de pie
Saber es poder
Y nun­ca es tarde
Aunque fuer­an ya no son nada y lo saben
La his­toria nuestra no ay strategia que la cam­bie
No hay nada que hacer
Estamos de pie
Saber es poder
Y ahora se
Se que la revolu­cion de hoy esta en tu alma
Escucha tu corazon el te da la respuesta
No creo en la reli­gion her­mana del estado
Que te lim­ita en ti mis­mo para ten­er el con­trol
Dicen que sus vir­tudes son solo paz y amor
Y que en su ceno tendras bendi­cion de dios
Pero en su nom­bre ya no se cuenta todos los muer­tos
Guer­ra, san­gre que cor­re por su cam­ino san­to
Mi reli­gion es Hip Hop el que nacio en los blo­ques
Siempre cre­ce don't stop evolu­cion con­stante
No estoy ni ahi con la nueva escuela
Hab­lan de tonter­i­las
No tien­en flow y son de paco­til­la
Si rapeo es que lo ten­go en la san­gre
Pas de place para los segun­dos je prends le MIC je représen­te le vrai
Voy con­ven­cido, amigo, no hay testigo mas que tu en el cam­ino
Cree en ti para lograr tus suenos
Qu'importe leurs chartes mon rap contre l'ordre établi
Regardes en face nos vies sous vide en sursis
On nous fait croire en toutes sortes de facétie
On se con­stru­it un masque et peu à peu on s'oublie
The fol­low­ing two tabs change con­tent below.

Gata is a music and arts lov­er, stud­ied anthro­po­logy, art man­age­ment and media pro­duc­tion ded­ic­at­ing most of her time to cre­at­ive pro­jects pro­duced by No Bounds.

Latest posts by Gata Malandra (see all)