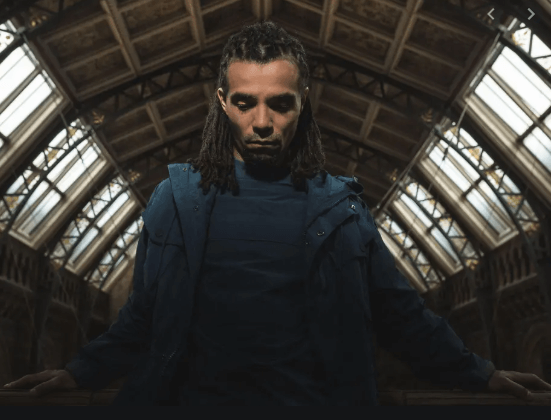 "Lately I've been con­fused with the boxes, because to me, they only breed con­flict" (Akala, Find no Enemy)
It has taken many years for hip hop to move for­ward. It has meant that many 'black' artists, who are pre­sumed to be the main pro­ponents of rap have, at least on the sur­face, appeared to have been accep­ted on a grander scale, mov­ing on to high­er levels, top­ping the charts, head­lining massive ven­ues, win­ning awards. But an art­icle pub­lished in the Guard­i­an on 22nd April 2020, by Michael Olivi­er, ques­tions just how open this accept­ance really is. In his piece the focus is on the polit­ics sur­round­ing the genre of hip hop in France. It looks at the con­trast between the achieve­ments of rap artists there, and the dis­par­ity between that and the recog­ni­tion they receive. And through this we can extra­pol­ate fur­ther to oth­er coun­tries and cul­tures across the board, where struggles, ste­reo­types, and pre­ju­dices have emerged in dif­fer­ent forms and the ways.
Dave, the recent UK Mer­cury music award win­ner, with his hip hop album Psy­cho­drama, has stated, that des­pite his suc­cess in the UK, maybe things haven't changed as much as we would like to think. The out­er shine does not always reflect the inner work­ings with­in both the industry and the com­munity: "Black is beau­ti­ful… Black is work­ing twice as hard".
Hip hop in France is huge. It is one of the biggest sellers and most pop­u­lar genres out­side the US, mak­ing it the second largest mar­ket for rap in the world. I fell in love with French hip hop when I first heard Mc Sol­aar and saw him live in 2003. Yet, as the Guard­i­an art­icle high­lights, suc­cess and out­put do not always cor­rel­ate. While in Eng­land Dave was the biggest selling rap artist in 2019 and went gold, the num­bers he shif­ted would not have even war­ran­ted him a place in the top 10 in France. In 2019 French rap­pers com­prised 16 of the 19 num­ber one singles in the charts, and topped the album charts for 31 weeks. Yet in March at the Vic­toires de la Musique, the French equi­val­ent of the Brits, shock­ingly no French black or Arab rap­pers were nom­in­ated in the artist, album, or song cat­egory.
Wheth­er or not these dis­crim­in­at­ory prac­tices are con­scious, it is clear that they may well have seeped into the polit­ic­al cul­ture. While in the US suc­cess­ful rap tends to be highly con­sumer­ised and com­mer­cial, in France the music is voci­fer­ously polit­ic­al and obser­v­ant of social life and social issues. Par­is espe­cially is fairly ghet­toised, with mainly blacks and Arabs inhab­it­ing large equi­val­ents of coun­cil estates on the out­skirts of the city, keep­ing poverty and unrest as hid­den as pos­sible. The music ori­gin­at­ing from these areas, like­wise, are being sup­pressed. Michael Olivi­er points out that days after the awards cere­mony the industry gov­ern­ing body said "fan sup­port for urb­an music must not eclipse the per­form­ance of oth­er genres". One artist man­ager retor­ted that it was not shock­ing, "its always been here… We work on the fringes". In 2020, the Urb­an award cat­egory was even removed, lit­er­ally remov­ing a voice for the voice­less, the very thing hip hop is pre­dic­ated on.
Insti­tu­tion­al Racism is defined as "Racism expressed in the prac­tice of social and polit­ic­al insti­tu­tions" (Web­sters). It is not con­scious dis­crim­in­a­tion but from a cumu­lat­ive effect of sub­con­scious Racism. French soci­ety clearly has to address this from the top down where it then fil­ters down all the way to the street cul­ture.
What this Insti­tu­tion­al Racism may have done is rein­force the ste­reo­typ­ic­al Amer­ic­an­ised type of rap that we see on our tele­vi­sions, and hear on our radio sta­tions at the exclu­sion of the polit­ic­al con­scious hip hop that is akin to spoken word poetry, and chal­lenges the sys­tem dir­ectly. Unfor­tu­nately, insti­tu­tion­al Racism that means this style of hip hop is not always heard. Fem­in­ism, in the 1970s had a catch­phrase that 'The per­son­al is the polit­ic­al'. In essence it means that whatever we choose to do has an impact on great­er soci­ety. One quote rein­forces this: "In hip hop, as else­where, the per­son­al is always the polit­ic­al… How you choose to rep­res­ent that space… Mat­ters". Artists have more power over people than they may even real­ise, espe­cially the young, and a cer­tain respons­ib­il­ity comes with that. Rap has a crude repu­ta­tion, the bling, the money, the 'bitches and ho's', the drugs. Those artists that appro­pri­ate that world, well, "everything they do is ste­reo­typ­ic­al". Akala sees these rap­pers who fol­low this eth­os as self harm­ing: "is black music all about tits and ass? ". These rap­pers who 'self abuse', in doing so, become the music indus­tries plaything.
Ben Effi­cial, in his song Love and Hate, also fol­lows Akala's eth­os and neg­at­ive feel­ings about ste­reo­typ­ic­al rap. He hates that they only talk about chains and whips, blaz­ing spliffs, mak­ing it big. They "give hip hop a bad name". It makes the genre appear viol­ent, angry, and super­fi­cial when there is so much tal­ent and won­der­ful lyr­i­cism hid­den away.
How­ever, des­pite the ste­reo­typ­ic­al rap that sat­ur­ates us on the TV and radio, Tupac, who was seen as bring­ing gang cul­ture to the scene made an inter­est­ing obser­va­tion. "I have not brought viol­ence to you. I have not brought 'thug life'. I dia­gnosed it". Iron­ic­ally though it was the expli­cit viol­ence with­in the rap cul­ture that jumped from the stu­dio out onto the street and killed him.
Racism also has appeared with­in the genre itself. Look at Eminem and the battle he had as a white rap­per, com­monly called a whig­ger. It was assumed that all rap artists had to be black. Bill­board magazine also called him a product of insti­tu­tion­al Racism (Bill­board 7/2/20). In the Guard­i­an an art­icle appeared called 'Under­stand­ing White rap­pers bur­den' (8/10/18). Racism does not only dir­ect itself one way. It is mul­ti­fa­ceted. Eminem and this issue is also full of con­tra­dic­tions. On the one hand his earli­er work espe­cially was cri­ti­cised for har­bour­ing racist lyr­ics and of course this is unac­cept­able. But it is Eminem him­self who has stated that, "Some­times I feel like rap music is almost the key to stop­ping racism".
Per­haps this is a recog­ni­tion of the great­er diversity in terms of back­ground and eth­ni­city that is becom­ing more and more pre­val­ent. In the UK the scene is far from homo­gen­eous. Lowkey is half Iraqi, Akala describes him­self as part black Carib­bean, part white Scot­tish: "whatever that means'. Logic, "Black with Irish", Mic Right­eous is Ira­ni­an, we have Devlin, Pro­fess­or Green, to name just a few. This is hip hop open­ing up. And the truth be known, there is no such thing as pur­ity with­in race. The labels of pure 'black' or pure 'white' do not exist. This is why Dami­en Mar­ley, in his col­lab­or­a­tion with Nas, called his album 'Dis­tant rel­at­ives'. Col­our, race, eth­ni­city, we are all under one plan­et, one sun. The sys­tem is not so broken that it has no chance to heal.
So des­pite the situ­ation in France, and many oth­er coun­tries, there still remains hope, Jay Z has said that rap has been a path between cul­tures, and that "hip hop gave a gen­er­a­tion a com­mon ground that didn't require either race to lose any­thing, every­one gained". And while it remains ques­tion­able that every­one has gained, there is still time. Because recog­ni­tion of the prob­lem, that of both dir­ect racism, and insti­tu­tion­al racism, is start­ing to be voiced louder and louder. We can only hope that the mes­sage is heard. In the words of Tupac, "it ain't about black and white because we're human" (Ghetto Gos­pel)
There is much that the French gov­ern­ing bod­ies that offi­ci­ate music awards and pro­mo­tion need to address. As the Guard­i­an art­icle says, they have made an almost expli­cit call for less pro­mo­tion and cel­eb­ra­tion of "the most suc­cess­ful French pop­u­lar music of all time". Addi­tion­ally, between the artists, there is no place for racism with­in the genre itself. All back­grounds should be wel­come to have a voice, after all hip hop ori­gin­ated as a voice for the voice­less. It would be so sad to quash that eth­os. Addi­tion­ally, more con­scious hip hop needs to be allowed to have a lar­ger stage. The politi­cised, the social com­ment­at­ors, and those who ques­tion the sys­tem, have to emerge from the shad­ows. The image of hip hop needs to include the incred­ible lyr­i­cism that these street poets gen­er­ate, along with main­stream rap. Akala tries to inspire black rap­pers not to be used by the sys­tem that gives a neg­at­ive impres­sion of their cul­ture. They are worth more than that. In Vibe magazine in 1995 Tupac said "if we really are say­ing rap is an art form, then we really need to be more respons­ible for our lyr­ics ". Akala hopes one day for that to hap­pen, to look in the mir­ror and 'Find no Enemy'.
The situ­ation in France, flagged up in the Guard­i­an is just one instance and example of the com­plex issues of race, racism, dir­ect dis­crim­in­a­tion, and uncon­scious dis­crim­in­a­tion. The best day with­in music will be when these polit­ic­al issues block hip hop no more, where the cul­ture is free to pro­duce, cre­ate, listen to and just appre­ci­ate what is a won­der­ful diverse genre:
"Hip hop is the people… Mov­ing to a freer way of think­ing, open­ness" (Erika Badu)
The fol­low­ing two tabs change con­tent below.

Kate Taylor
Kate Taylor is a Lon­don based writer whose Interests are based primar­ily on music and art and also the philo­sophies and polit­ics that accom­pany them. In addi­tion she has an Msc in psy­cho­logy, has worked as a ther­ap­ist, and paints abstract art pieces.

Latest posts by Kate Taylor (see all)