Ron­ald "BEE-STINGER" Sav­age, 20-year famed staple and gate­keep­er in Hip-Hop, Author, and Act­iv­ist announces the Hip-Hop Move­ment takeover. The move­ment was foun­ded and developed by Sav­age back in the 90's and sup­por­ted by City Coun­cil, United Coali­tion Asso­ci­ation, and New York State Demo­crat Com­mit­tee. Instant­an­eously the move­ment was swarmed by major media and press such as The Daily News and New York Times which led to a speak­ing engage­ment at the New York State Demo­crat­ic Con­ven­tion in the mid 2000's.
To height­en the world­wide buzz, Sav­age just released his latest single "Hip Hop Move­ment Anthem". The instru­ment­al pro­duced by RA Beatz is a clas­sic banger for clubs and DJs and is cur­rently being played domest­ic­ally and inter­na­tion­ally. You can also hear the anthem on Dog­gie Dia­monds TV, Black News 102, FM radio and oth­er esteemed out­lets.
"I'm not rap­ping on the single, this is an arrange­ment of clas­sic Hip Hop beats for the clubs and DJ's to bring fun and peace back to the fore­front of Hip-Hop. I am also con­trib­ut­ing a por­tion of the single's pro­ceeds to a char­it­able organ­iz­a­tion involving chil­dren and abuse."
About Ron­ald "Bee-Stinger" Sav­age
Even pri­or to his legendary status in the music industry, Sav­age was well known around the com­munit­ies for his pas­sion and desire to see every­one win, strive for a bet­ter qual­ity of life, and exer­cise peace and unity. Those qual­it­ies were inter­twined into the six essen­tial ele­ments carved into the Hip Hop Move­ment. Those ele­ments are as fol­lows; con­scious­ness aware­ness, civil rights aware­ness, act­iv­ism aware­ness, justice, polit­ic­al aware­ness, and com­munity aware­ness. The book high­lights his legendary stance in Hip-Hop, the cul­ture, and his per­son­al and pro­fes­sion­al growth through­out the years. You can read fur­ther about Sav­age and the move­ment in his acclaimed pub­lic­a­tion "Life is a Bag of Mixed Emo­tions", avail­able on Amazon and Barnes & Noble.
To date, Sav­age is full throttle in his radio, press, and media cam­paign and work­ing on his next single set to release early next year.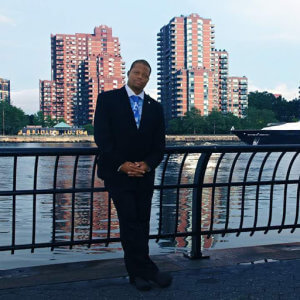 The fol­low­ing two tabs change con­tent below.

MJ Savino
MJ is Hip Hop Blog­ger, Pub­li­cist, Book­ing Agent, Act­iv­ist, but fan first and fore­most. "Hip Hop saved my life, it is only right I give back to the cul­ture"!

Latest posts by MJ Savino (see all)