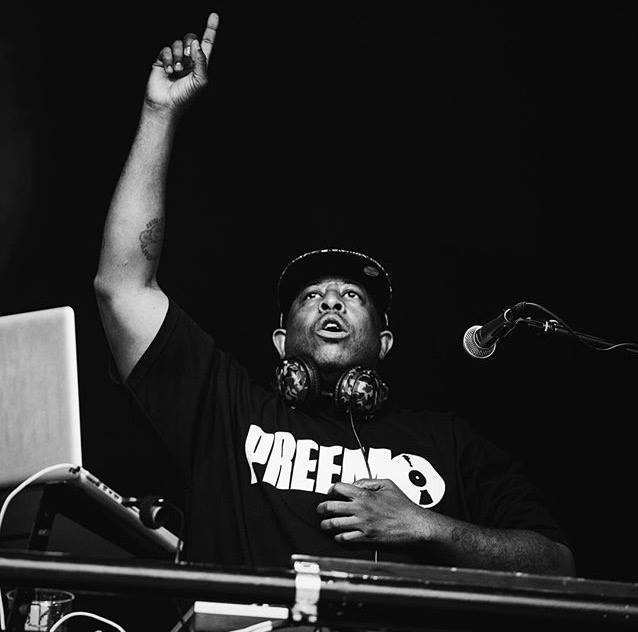 Legendary pro­du­cer DJ Premi­er talks vinyl's role in the his­tory of hip hop, DJing today and his massive record col­lec­tion.
DJ Premi­er knows more about vinyl than we can ever dream to. Joe Woods chats to the legendary record pro­du­cer, DJ and one half of Gang Starr to find out how vinyl has helped shape hip hop, the power of album art­work and his favour­ite records of all time.
Vinyl was cent­ral to 90s hip hop cul­ture, how do you think it helped with the cre­ation of the genre?
The cul­ture of hip hop was born from hard times on the street, a lack of afford­able record­ing equip­ment and instru­ments to cre­ate music. Kool Herc may have not done it how DJs do it now, and it may have been off time and off beat, but he took two cop­ies of the same record, and exten­ded the part we call the break, which is most people's favour­ite part of the song, and that was the early stages of sampling. Repeat­ing the part that we really like to hear, even if it's just a bar, made people go, 'damn, that's hot! This guy is exper­i­ment­ing!'
They just played it over and over, so the crowd can enjoy the song for longer. Then all of a sud­den, an MC is like 'yo keep that going, play that part again'. This was way before the pro­fes­sion­al stages of hip hop, but it still helped to shape the art form of what we did to make the record last a whole dif­fer­ent life. Without vinyl who knows if hip hop would have even came about at all, but it's still such a big genre of music after all of these years.
What makes vinyl so spe­cial? Why have you not chosen to switch over to digit­al in recent years?
Well for a few years I was using CDJs, and then I felt weird not doing it the vinyl way, so I went back to doing it the vinyl way! I use Ser­ato but I'm still doing it with turntables, still mov­ing the needle, its all about really caring about the vinyl aspect of turn­tab­lism. Not that every­body should have Ser­ato and Trak­t­or, you should have to qual­i­fy for it, just like how you have to qual­i­fy for a cred­it card, or qual­i­fy to buy a new car.
The cred­it check would be like 'have you ever held a record, have you ever scratched on a turntable? No? Yo get out of here then, you can't use Ser­ato!' That would put a stop to microwave DJs, like these stars and movie act­ors who get paid $50,000 to do a gig, but when you put them behind a turntable they suck! They ruin the party, because they don't know how to bring the next record in and their tim­ing is off. The com­puter can hold 10,000 records, but if you take that com­puter away what can you do? Go and grab a crate of records and keep the party going, can you do it? No! I think that I actu­ally need to be the Pres­id­ent of Ser­ato cred­it checks!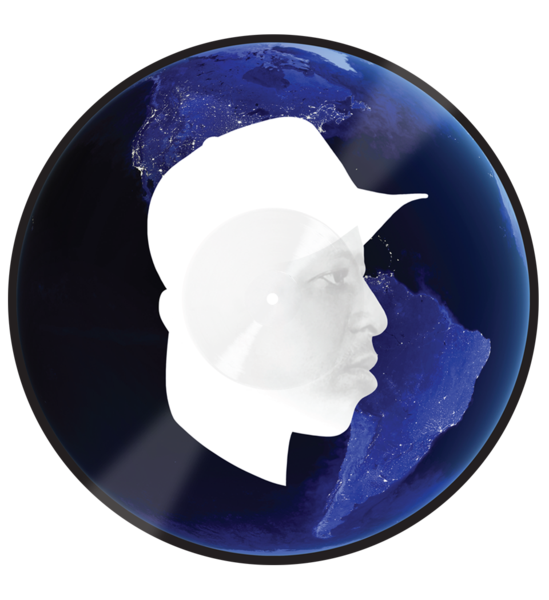 When search­ing for new music to sample and play live, do you still go into record shops and think, 'that vinyl's art­work looks good, I'm going to try that'?
Abso­lutely! That's still fun for me, I'm 50 years old and the same pas­sion I had going into it then when I was 19, is the same pas­sion I still have now when I'm 50. I make beats, I still com­pete, and always have new stuff com­ing out all the time from pop to altern­at­ive, but I always make my under­ground jams. As long as I like it, and it's got a good vibe, it doesn't mat­ter if you don't like it.
Records that were used to scratch and sample back then, were records that we had in our house­hold. Our house­hold had Barry White, Al Green, Curtis May­field, Aretha Frank­lin, Nat­alie Cole and any­thing Motown, that's stand­ard in any black house­hold. If you're sur­roun­ded cul­tur­ally by your own race, and that's all you see on the album cov­ers, that's what you will identi­fy with; but I was always look­ing for artists who were bring­ing out good music, with that dope vibe, like The Eagles with Hotel Cali­for­nia, so I used to play that, along with Carly Simon, the Bay City Rollers, AC/DC and Rush, y'know? I like that, I like the way it felt. But then hip hop came out and I liked the way it felt too.
I was born in 1966 and music was so pure back then, there's no way of put­ting how great it is, and now we are hear­ing a lot of artists who aren't so pure, so of course you get dis­ap­poin­ted. It does not hold up to what I was fed, and nur­tured on. It's like giv­ing me yel­low milk, I don't like yel­low milk! I want the old white milk from a cow! And now I don't want milk from a cow, but that's what I was nur­tured on.
You've worked with some amaz­ing people over the years, from Nas to Kanye West. Is there any­one else that you want to tick off that list, and have you got any pro­jects cur­rently in the pipeline?
I'd like to work with Ghost­face Kil­lah from Wu-Tang Clan, I'd like to do a whole Wu-Tang album! As well as Alicia Keys, Mary J. Blige and Sting, I'd love to do a dope album with him! I wish I could've worked with Prince too; I'm a Prince junkie. He left behind so many great records, and ori­gin­al things, I'm still mes­mer­ised by it and he touched my heart a lot. I'd also like to work with James Brown, George Clin­ton, Ice‑T, The Bomb Squad, Rick Rubin and Larry Smith to name a few.
Right now I'm fin­ish­ing up a mix for an artist called Torii Wolf, we have a new single that is out right now called '1st'. I've got some under­ground stuff rolling too, I pro­duced a whole album for NYGZ, who are part of the Gang Starr Found­a­tion, and it's a straight, raw street album. I also exec­ut­ive pro­duced MC8 from Compton's Most Wanted's new album, which is called 'Which Way Is West', and I did three songs on there, but the album is really really dope!
There has been a real resur­gence in sales of vinyl recently both sides of the pond, why do you think this has happened?
You can't ever kill off some­thing that is sup­posed to be here, vinyl is sup­posed to be here because it's the pure sound of music. CDs are just too clean, crispy and com­pressed, which I dis­like because I am a pur­ist of sound as I was raised on tape and ana­logue. With album cov­ers, they're like a big book, you can open it up and look at the pic­tures, the art­work, and people have put real time into the art­work. I still feel respect for the art­work and entire pack­age that you sell, and vinyl has that pres­ence and that imagery. That's why I like Jack White of The White Stripes, he's got a mobile vinyl store that he takes to his shows.
But hip hop has kept vinyl alive. I used to work in a record store, and hip-hop vinyl was always rockin', it always sold, and kept on get­ting reques­ted and to this day, it's still a big deal in the vinyl world.
We've already touched on your music­al tastes, but what was your first ever vinyl pur­chase and what are your top-five must haves?
My first ever vinyl was 'I Want You Back' by Motown, it was a 45 that my moth­er got for me. I remem­ber put­ting it on the machine, put­ting the arm on top, and sud­denly the needle drops, lands on the begin­ning of the record and it's like, 'how does it know to move that far and land at the begin­ning of the record? What are the mech­an­ics behind this!?' My top five records would be Eric B. & Rakim's Paid in Full, Boo­gie Down Pro­duc­tions by Crim­in­al Minded, Dirty Mind by Prince, AC/DC's Back In Black and Ice Cube's AmeriKKKa's Most Wanted.
DJ Premi­er comes to Arts Club Liv­er­pool on Sat­urday 25 June and per­forms along­side KRS-One at O2 For­um Kentish Town on Fri­day 15 July as part of a series of sum­mer European dates.
[ Source: https://academymusicgroup.com/artsclubliverpool/blogs/believe-hype-dj-premier-and-vinyl-revival ]
The fol­low­ing two tabs change con­tent below.

Rishma Dhali­w­al has extens­ive exper­i­ence study­ing and work­ing in the music and media industry. Hav­ing writ­ten a thes­is on how Hip Hop acts as a social move­ment, she has spent years research­ing and con­nect­ing with artists who use the art form as a tool for bring­ing a voice to the voice­less. Cur­rently work­ing in TV, Rishma brings her PR and media know­ledge to I am Hip Hop and oth­er pro­jects by No Bounds.

Latest posts by Rishma Dhaliwal (see all)