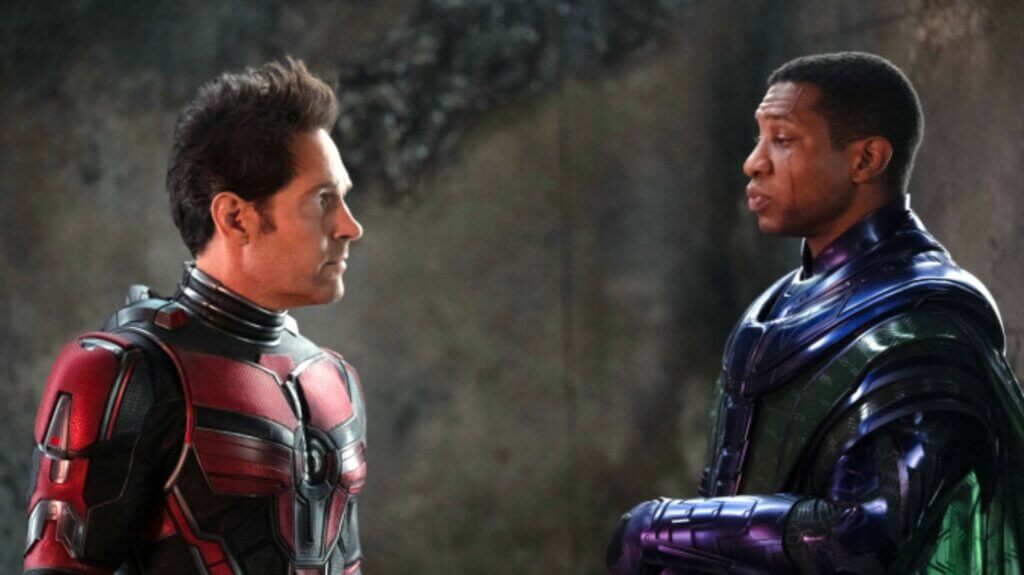 Hip Hop Emcee SKANDOUZ here dip­ping a toe into the movie review realm after check­ing out a spe­cial advanced screen­ing of Ant-Man and the Wasp: Quan­tu­mania for I am Hip Hop Magazine.
So kick­ing off phase five of the mar­vel cine­mat­ic uni­verse, we are knee deep in The Mul­ti­verse Saga.
Our hero Scott Lang (AKA Ant-Man) is back to wrap up his tri­logy of films along­side part­ner Hope Van Dyne (AKA The Wasp) both are sucked into the Quantum Realm along­side his now grown daugh­ter Cas­sie who's eager­ness to help and become a super­hero ini­tially lands the in a dire situ­ation.
We are offi­cially intro­duced to Mar­vels latest big bad super vil­lain "Kang The Con­quer­or" played by soon to be block­buster movie star Jonath­an Majors who has the power of con­trolling time and has the abil­ity to travel to numer­ous mul­ti­verses.
This thrill ride of action with sprinkles of com­edy sequences that doesn't out­stay it's wel­come.
As we see Cassie's char­ac­ter devel­op­ment through­out as well as her rela­tion­ship with her fath­er explored through the ups and downs which all men with Daugh­ters (myself & Nas included lol) can relate to on some level.
We also get the sub­plot of the Wasps moth­er Janet reveal­ing details of the last 30years of her life trapped in the Quantum Realm.
Although the over reli­ance of CGI in the Quantum Realm sequence and the dif­fer­ent prob­ab­il­it­ies and pos­sib­il­it­ies of our dif­fer­ent ver­sions of ourselves can twist your noodle at times, comes across a bit Star Wars mixed with Rick & Morty.
This move is def­in­itely more suited for an audi­ence already famil­i­ar with the MCU and have kept up with the over­all nar­rat­ive lead­ing into this movie and will get the subtle ref­er­ences.
Over­all Ant-Man and the Wasp: Quan­tu­mania is a great pop­corn movie if you don't take it too ser­i­ously and it gets you ready for some of the big­ger block­busters still to come.
3.5/5

The fol­low­ing two tabs change con­tent below.

SKANDOUZ .
Hip Hop Artist / Act­iv­ist / Journ­al­ist / Fun lov­ing indi­vidu­al @SKANDOUZ (On Errr'thang )

Latest posts by SKANDOUZ . (see all)