Photography By: Rae Smith
Chuck D once described the ground breaking and genre-creating but largely overlooked LP Hustlers Convention as "a verbal road-map for people trying to understand the ghetto they were in: 'What is the life that's ahead of me, and how can I actually figure out how to handle it?' That's what this record was."
I Am Hip Hop interviewed it's creator Lightnin' Rod aka Jalal Nuriddin earlier this year and he confirmed that, indeed, that was the intention of the record, to guide and teach, to inform and advise. Hustlers Convention is clearly so much more than just the amazingly beautiful poetry, banging hip-hop and spine-tingling soul that is brazenly evident upon even superficial listening.
For the first ever time, Hustlers Convention was performed live on Monday 10th February, at Jazz Café in Camden, London, filmed as part of the upcoming Mike Todd directed documentary that promises to tell parts of the hip-hop story that until now have remained untold. There was a definite sense of excitement as Lightnin' Rod's stage time approached and when he came on stage the crowd went wild.

Rather than open his set by going straight into a song, as most performers do, Nuriddin first spoke to the audience, telling parts of the story of the record, and the documentary that was being filmed. This made a refreshing change from the regular set structure and really set the vibe, reminding anyone who'd forgotten that this performance was more than just a gig. Perfectly wrapping prose around the funk band, Nuriddin's set endorsed the poetry element of hip-hop writing profoundly. Each word delivered was timed expertly and retained meaning while being wrapped flawlessly around the band's funk.
A true rapper can deliver meaningful rhymes whilst creating rhythm with those words, delivering them in a way that is understandable and, for want of a better world, entertaining. Lightnin' Rod did just that during the performance, verifying his right to the title The Grandfather of Rap.
Click here to read the full interview with Jalal Of The Last Poets
Click here to read the full interview with Malik and the OG's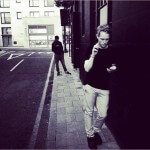 Micky Roots
The following two tabs change content below.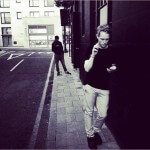 Micky Roots
Micky roots is one of the editors of I am hip hop magazine, a pure hip hop head and visual artist he brings his strong knowledge of hip hop, social consciousness & political concern to No Bounds.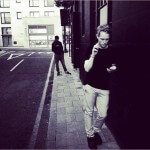 Latest posts by Micky Roots (see all)