Humble the Poet– Review
Bangkok Kitchen Bar and Kitchen: 28.03.14
An evening highly charged with anticipation of a modest performance, Humble the Poet addressed the audience with a call to bring collective energy to the atmosphere. The evening did not disappoint. The collective energy of Nihal who spun a 30 min set, Doni Brasco, Raxstar, Shizzio and TaZzZ provided an intense rhythmical experience, creating an electrifying opening to the show.
The audience was mainly of Punjabi- Indian dissent fashioning a strong cultural base, nonetheless ethnic origin had no place here. Hip Hop successfully elevated any boundaries with every ethnicity in the building sharing in the overall vibe. "Throw your hands up my Punjabi!" got the crowd hyped up and amped, as Humble's performance of 'Baggi Music' shook the floor with foot thuds and enthusiastic screams of reiteration. Humble the poet fortified his non-judgemental ethic and rhetoric of 'being' whilst explaining to the audience his associate Sikh Knowledge's sexual orientation is his life choice, and his friend should not fear persecution or malicious judgement. LGBT barriers were broken with the crowd's acknowledgment of impartial attitudes in the direction of an individual's right to 'being'; this kind of discriminatory outlook is notorious amongst traditional Asian culture.
Music continued with a new, revolutionary tune played in the set- "Bhagat Singh, Malcom X!" blaring with exceptional crowd interaction. The variety of music style was altered with rapping over some dubstep and some cuts from the DJ before returning to hip-hop style beats. Humble told the audience they could leave at any time to catch the tube towards the close of the show. The majority opted to stay and enjoyed a shout out to Jay Electronica with a tribute in 'Mohamed Said Exhibit K' Just Blaze produced Joint. The listeners no doubt felt the soulful ambiance. Humble the Poet continued song after song, stretching his allotted stage time as much as possible, finally finishing with a reluctant to-finish last verse. Humble stuck around signing autographs and engaging with all people who wanted to exchange dialogue for plenty of time- the evening was certainly a humbling experience.
On top of this, the show raised money for 'Happy to Help' a children's charity which aims to raise money for patients, medical staff and families.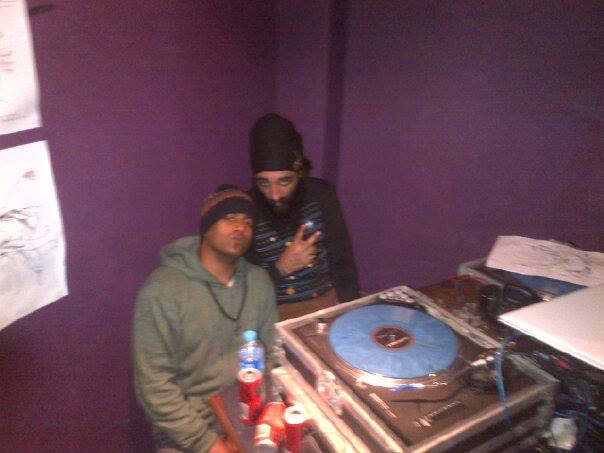 Emcee ShvaOne
The following two tabs change content below.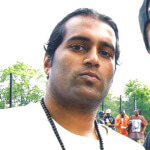 ShvaOne Omense is an entrepreneur, photographer, journalist and Hip-Hop Emcee. Also a member of The Temple of Hip-Hop and Universal Zulu Nation, he has been involved in UK Hip-Hop Kulture for a number of years. As the director of OMNI Hip-Hop, a charity working with young people and social inclusion, he works to preserve Hip-Hop Kulture through teaching Hip Hop's history and elements. ShvaOne has been interviewing artists and writing events reviews for I Am Hip-Hop magazine since 2014.