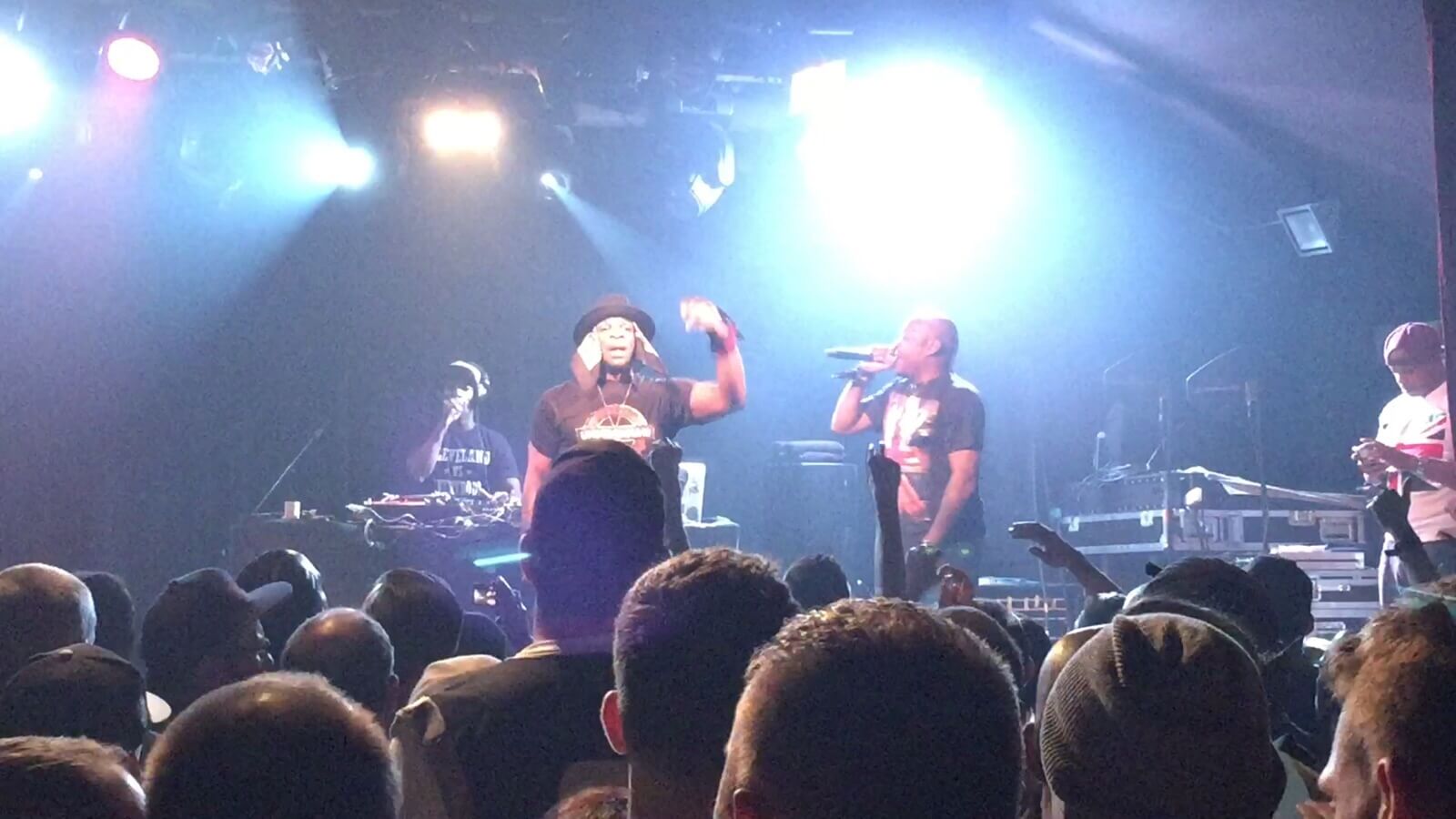 Fans of 90's / Golden Era hip hop were blessed with a very spe­cial show on Monday night at The Gar­age in North Lon­don. The Lords Of The Under­ground were in town! Ori­gin­ally billed at the Jazz Café over 2 nights but moved to the new ven­ue for one night only.
Not sur­pris­ingly, the event drew a full house! (mostly fel­las of a cer­tain gen­er­a­tion!) As it was a Monday night, a lot of people had come dir­ectly from work but needed no help with enthu­si­asm. Much of the Itch­FM fam­ily were in the build­ing as well as many of my HipHop con­tem­por­ar­ies.
Clas­sic Material's DJ Chris Read star­ted things off. A mas­ter of the turntables and a con­nois­seur of hiphop, the crowd were warmed up with a qual­ity set of ori­gin­al breaks and clas­sic hiphop. Das-EFX had been billed as the sup­port act but after visa issues had to be replaced. It was bit­ter sweet in that it would have been quite the show two see Das-EFX and LOTU back to back, but, the replace­ment act was by no means a dis­ap­point­ment.
Anoth­er highly respec­ted HipHop artist from the same era, Jeru The Dam­aja was first to take to the stage and pick up the mic. With DJ 279 on the decks, Jeru rocked a sol­id set of clas­sic tracks as well as some more under­ground joints. There were a couple of awk­ward moments were Jeru tried to force more reac­tion from the crowd than he was get­ting but he got through it. A huge unex­pec­ted high­light of the night was Psy­cho Les of The Beat­nuts join­ing Jeru for a couple of num­bers.
Then finally, the reas­on we were all there. The Lords of the Under­ground took to the stage. They wasted no time and got straight to busi­ness rock­ing up tempo party bangers that had the crowd JUMP­ING! It was clear to see that these gen­tle­men had been doing this for a long time and had become true mas­ters of their craft!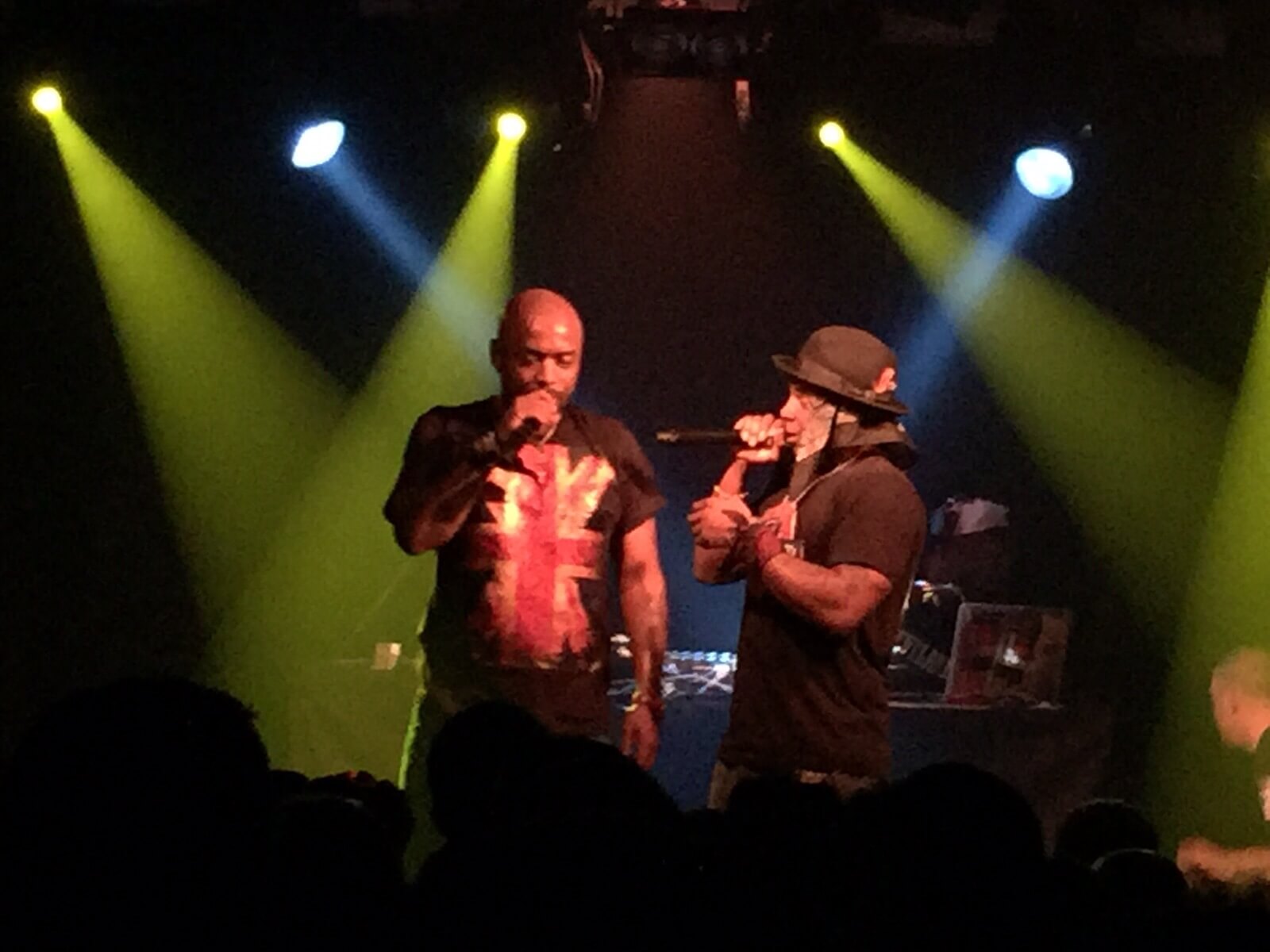 The set was well rehearsed with impec­cable tim­ing. Add to that the syn­co­pa­tion between MC's and DJ, to me it felt like what a prop­er HipHop show should be! Excel­lent out­fit choices with Mr Funke wear­ing a Lon­don Under­ground shirt and DoItAll rock­ing a Uni­on Jack! Joined by DJ Lord Jazz on the decks, the show giv­en by this trio gave cre­dence to the term 'Golden Era'.
Now in their 40s and still work­ing as hard as ever, these dip­lo­mats of qual­ity hiphop deserve the respect and the fol­low­ing they have gained. This is the latest in a list of live shows I have seen recently where in terms of per­form­ance, the old boys are giv­ing the young­sters a run for their money!
With so many of the young­er gen­er­a­tion get­ting into it for the wrong reas­ons, take note.Sometimes, it isn't about the money, the fame, or the polit­ics. Some­times it just is about rock­ing a party with 2 turntables and a micro­phone!
The fol­low­ing two tabs change con­tent below.

DJ Shorty
Lon­don based Radio host, pro­du­cer, and DJ. Res­id­ent for Lyr­ic­ally Chal­lenged. Shar­ing my love for the Hip Hop cul­ture in as many forms pos­sible.

Latest posts by DJ Shorty (see all)