On 28th Novem­ber 2013, 200 or so ded­ic­ated, under­ground Hip Hop heads were giv­en a badly needed and unex­pec­ted treat. To cel­eb­rate the 20th anniversary of their debut album 'Which Doobie U B?', The Sil­ver Bul­let and Strictly Busi­ness brought the West Coast and Soul Assas­sins rep­pin' under­ground legends Funk­doobi­est back to the UK after nearly two dec­ades of absence for a one-off Lon­don show.
The last time 'The Brothas Doobie' were in the UK in the '90s, they played at Brix­ton Academy, and between then and now, either alone or with fel­low Soul Assas­sin mem­bers Cypress Hill and DJ Muggs, they've per­formed their uncom­prom­ising, cen­sor­ship defy­ing, ganja and porno-lov­ing sig­na­ture style of West Coast Hip Hop-Funk at sim­il­ar scale ven­ues around the globe. In con­trast, the com­mit­ted fans that snapped up the 188 tick­ets were giv­en all that arena and sta­di­um rock­ing energy con­cen­trated into the com­par­at­ively small Fins­bury Park ven­ue. And that was a huge pos­it­ive. Intim­ate isn't a word that should be asso­ci­ated with Funk­doobi­est or that could be used to describe this show — the energy, the raw, unadul­ter­ated Hip Hop vibes and the nearly con­stant mosh pit were intense, fuelled every time one of the under­ground clas­sics got dropped. Some heads at the front even ended up on stage as the energy and mosh pit over­flowed. 'I'm Shit­ting On Em', 'The Funki­est' 'XXXfunk' and 'Wop­bab­bal­u­bop' got the best crowd response, until the very end when, pre­luded by con­stant calls for it through­out the show, Son Doobie gave in and dropped the crew's biggest track 'Lost In Thought' and the mad­ness hit anoth­er level!
The event was dope, suc­cess­fully trans­port­ing the crowd back to the 90's – some joints even got sparked up inside – pre-smoking ban style! A Funk­doobi­est show wouldn't have been com­plete without it! The only down­side was that crew mem­bers Ral­ph M and Toma­hawk Funk weren't there, but Son Doobie got expertly backed, hyped and sup­por­ted by West Coast Hip Hop legends Sean B and, mak­ing his first ever UK appear­ance, Brett B – the man cred­ited with teach­ing B‑Real to write struc­tured bars and with writ­ing the clas­sic hook for the Cypress Hill track 'Hand on the Pump'. We even got giv­en a Soul Assas­sin his­tory les­son!
The homegrown sup­port held it up too. The night got warmed up with a live MPC per­form­ance from UK-based Hun­gari­an pro­du­cer Yet­izm, a more relaxed and chilled set from UK/Sweden based Galaxy High. The real gem was a rare per­form­ance from UK Brit­core pion­eers Son of Noise, who prop­erly set the 90's hard­core hype vibe for Funk­doobi­est to build on. After the main event, UK emcee/DJ/promoter and over­all grinder Oliv­er Sud­den show­cased a set of his new tracks, show­ing how high the level of UK Hip Hop is at the moment. It was a big night all-round. Mad respect to every­one at Strictly Busi­ness and The Sil­ver Bul­let for a heavy night of real Hip Hop.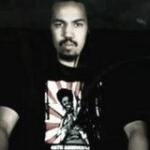 Apex Zero
The fol­low­ing two tabs change con­tent below.

Apex Zero
An emcee, beat­maker, film­maker and writer from Lon­don with Gren­adian roots, Apex Zero has spent his life learn­ing and liv­ing Hip Hop cul­ture, using it to inspire and affect change. Based in Beijing for a few years and reg­u­larly tour­ing the globe, Apex is well trav­elled, and uses the les­sons this provides to inform his art and out­look. He is a mem­ber of the Glob­al­Fac­tion digit­al pro­duc­tion house and the inter­na­tion­al Hip Hop col­lect­ive End of the Weak.

Latest posts by Apex Zero (see all)