Grant Body‑P! is dis­tin­guished Journ­al­ist, Presenter, Radio Per­son­al­ity, and Host rep­res­ent­ing the show RePPiN4U on Wild 1 Radio, which airs in Hong Kong, UK, and LA.
"I take pride in the fact that my show only show­cases the freshest Hip Hop heat from estab­lished and upcom­ing tal­ent. We also give listen­ers exclus­ive inter­views and themed shows once a month for listen­ers to cre­ate the playl­ist inspired by 90's cable chan­nel, The Box Music Tele­vi­sion You Con­trol". ‑Grant Body‑P!
The show airs every Tues­day, three times a day at 11pm in Hong Kong, UK, and LA on www.wild1radio.com. Fans and listen­ers can also catch the encore present­a­tion on BDSIR Net­work www.blogtalkradio.com/thagamev1 every Wed­nes­day at 8pm EST, and 1am in UK.
Many listen­ers inquire about the name of the show and how Grant came up with it. He men­tioned the show being named after the Black Milk track "ReP­PiN For U" off the album "Tron­ic".
"This dude asked me, "What's the answer to this hip hop can­cer?"
I'm so hungry for real sh!t it feels like I'm fast­ing
They told me, stop liv­ing in the past, get past it
The Golden Era it would nev­er come back
Told him, I hear what he's say­ing and I'm try­in' to be a crutch to hold it up
But I know what I con­trib­ute is not enough so…" ‑Black Milk
Grant recalls how those lyr­ics res­on­ated with him and it only made sense to name his show RePPiN4U.
"Those words are true and most likely be under­rated in the annuls of Hip Hop His­tory. I know that I alone can­not bring the true essence back, it needs a com­bined effort from fans to DJs to every­one in the industry." – Grant Body‑P!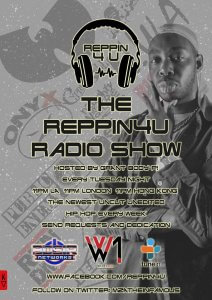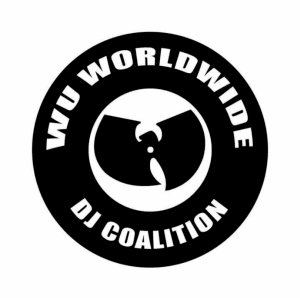 ARTISTS – send sub­mis­sions to mikedogg36@gmail.com – NO TRAP – NO MUMBLE RAP
All shows can be found on Mix­cloud https://www.mixcloud.com/MIKEDOGG36/
https://www.facebook.com/RePPin4U/
https://www.instagram.com/infamousgrantbodyp/
Fol­low MJ @MJsHipHopConnex
The fol­low­ing two tabs change con­tent below.

MJ Savino
MJ is Hip Hop Blog­ger, Pub­li­cist, Book­ing Agent, Act­iv­ist, but fan first and fore­most. "Hip Hop saved my life, it is only right I give back to the cul­ture"!

Latest posts by MJ Savino (see all)