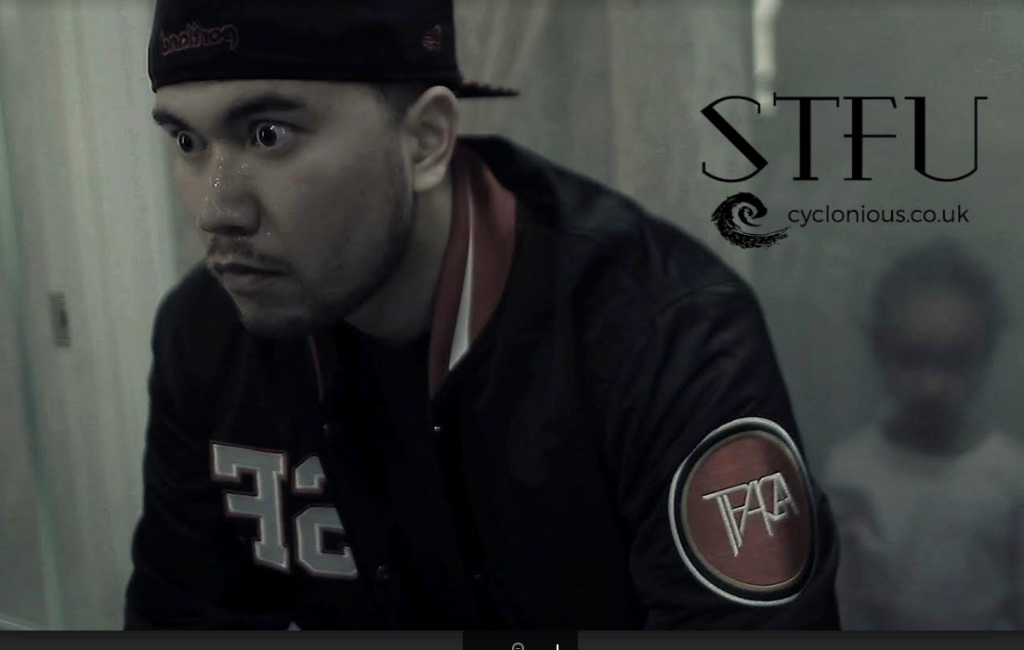 The 'Nat­ur­al Dis­aster' Cyc­lo­ni­ous, is back and he is releas­ing his first single 'STFU' taken from the dynam­ic album 'The Reviv­al'.
This time he teams up with his trusty side kick, The Chair­man Maf. Magic­al things often hap­pen when these two come togeth­er to make music and this first single is uncanny and should nev­er be over­looked!
'STFU', kicks open the listen­ing pub­lic's door and estab­lishes the arrival of this hip hop vor­tex. 'STFU' adds fuel to every hip hop­pers dream of hard beats and lyr­i­cism. 'I'm hand­ing out free stays for you brehs in the mourge, 80 days around the world mas­sacre phili­as fog' taken from part of the first verse is just a tip of the ice­berg from the gla­ci­er lyr­i­cism dis­played on this hip hop jour­ney.
This is a elev­ated spear­head for those already aware of this move­ment but also a mean­ing­ful yet enter­tain­ing intro­duc­tion to all new comers. May the per­cep­tion be unapo­lo­get­ic.
[youtube]https://youtu.be/_dkokauIZ4M[/youtube]
STFU is avail­able via:
https://cyclonious.bandcamp.com/album/stfu
The fol­low­ing two tabs change con­tent below.

Apex Zero
An emcee, beat­maker, film­maker and writer from Lon­don with Gren­adian roots, Apex Zero has spent his life learn­ing and liv­ing Hip Hop cul­ture, using it to inspire and affect change. Based in Beijing for a few years and reg­u­larly tour­ing the globe, Apex is well trav­elled, and uses the les­sons this provides to inform his art and out­look. He is a mem­ber of the Glob­al­Fac­tion digit­al pro­duc­tion house and the inter­na­tion­al Hip Hop col­lect­ive End of the Weak.

Latest posts by Apex Zero (see all)