Home­boy Sand­man has released a dozen records since turn­ing heads in 2007, cul­min­at­ing in sign­ing to Hip-Hop indie power­house Stone­s­throw Records in 2011. His pro­lif­ic out­put waves intric­ate flows into access­ible nar­rat­ive raps that tun­nel gate­ways into Home­boy Sandman's sin­cere and play­ful world views. His live show is elec­tric and pro­fesses to con­nect with the minds and spir­its of those in attend­ance.
In prose, Home­boy Sand­man has writ­ten for the sanc­tity of the Hip-Hop word and it's mes­sage. His tirades against the main­stream have led some to regard him as embittered. But ana­chron­ist­ic­ally to the 'under­ground mad rap­per,' Sand­man is ami­able, fun lov­ing and with a giddy enthu­si­asm for lan­guage and Hip-Hop.
Huff­ing­ton Post rejec­ted Sandman's expose on the Pris­on Indus­tri­al Com­plex, sever­ing his rela­tion­ship with the, lead­ing to Sand­man invest­ig­at­ing the par­ent com­pany AOL's stake in the private pris­on sys­tem.
Fol­low­ing the Don Ster­ling Scan­dal, where the Clip­pers own­er said he didn't want Black people at games, Home­boy Sand­man penned a con­tro­ver­sial piece 'Black People Are Cow­ards' much to the chag­rin of many Black read­ers. I Am Hip-Hop caught up with Home­boy Sand­man pri­or to his Jazz Café date to dis­cuss the fal­lout fol­low­ing that notori­ous piece, what makes a fly emcee, vegan­ism, The Mat­rix, his revolu­tion­ary fath­er and life in bohemia.
Q. I saw you a couple years ago in Birm­ing­ham…
At the Hare and Hounds yo? I was on the bus in New York a couple week ago and I remem­ber the hare and Hounds, because I ran into some people on the bus on 14th Street that were from Birm­ing­ham. And we talked about it being Birm­ing­ham (Burming-Um) not Birm­ing-Ham.
Q. That was an incred­ible per­form­ance because it was an intim­ate ven­ue and you killed it. It's inter­est­ing because at a Saul Wil­li­ams show a couple of weeks ago he said 'this is not a show, this is a work­shop' – as much as you bring the party to your live shows, it still feels like a work­shop because of how much the audi­ence is involved.
I nev­er thought of it that way but word up.
Q. In terms of the more com­mer­cial names… whom I am a fan of but live that same energy isn't there. What do you feel is lack­ing?
I just feel dif­fer­ent people have dif­fer­ent aptitudes. I'm also a big fan of some guys who I find to be a little under­whelm­ing live. There are some people who are gif­ted word­smiths, writers and record­ers that… I guess they don't feel it like that on stage. Me, I love it on stage. Maybe I love the atten­tion that much more. I think there are some people about 'real emcees' or the 'real hip-hop dudes are the ones that rock live' and per­son­ally I got a lot of respect for people who make beau­ti­ful record­ings but I'm happy that I have a good time trans­fer­ring it to stage.
Q. You just men­tioned 'real' – is there such a thing as 'real hip-hop'
I think real hip-hop is tal­ent. To me, tal­ent is infused in the defin­i­tion of Hip-Hop. Like, I use gym­nastics as a com­par­is­on to describe what I mean. There's such a thing as real gym­nastics. Doing a front flip is real gym­nastics. Lying on the mat is not gym­nastics. You can't call just lying down gym­nastics, or call walk­ing gym­nastics. You need to do some­thing kind of fly for it to be gym­nastics. It's gotta be some­thing harder than just walk­ing or doing a push up gym­nastics. You could call just talk­ing Hip-Hop but that don't really make it hip-hop. It has to be some­thing fly. Real Hip-hop is some­thing fly.
Q. In regards to that, as a lyr­i­cist that tries to push the bound­ar­ies of writ­ing and per­form­ance – who are oth­er emcees who you feel push bound­ar­ies are innov­at­ive and stay fly too?
Some of the people I'm listen­ing to right now are Open Mike Eagle. I'm really impressed with what he's doing and feel he's push­ing things into new ter­rit­or­ies. My boy Aesop Rock is always blow­ing my mind and of course DOOM is a dude who I really feel. Oddis­ee just put out a new record. There's a kid out of Brook­lyn called Cava­lier who has a brand new style. I love hear­ing brand new styles. He put out a record last year called Chief and you know, it's fly­ing under the radar but it's super fly. It's really, really def. Drake has mad bars yo! I nev­er knew about Drake before because every­one is like Drake stinks. A lot of people are made at Drake because of how fam­ous he is and I often heard Drake lumped into a bunch of dudes who can't even talk let alone rap. The dude has crazy bars. I don't know, I'm a lov­er of Hip-hop so recently I'm appre­ci­at­ive of Drake. Any­body who's nice at raps, I appre­ci­ate.
Q. On appre­ci­at­ing vs. 'believ­ing' emcees?…
Well I guess you know that authen­ti­city or that 'believe that' is some­thing that res­on­ates with a lot of people and that a lot of people take into con­sid­er­a­tion. I used to listen to Kool G rap and I nev­er really believed he was out shoot­ing people every day but I really felt he had bars. So for me, I like fly jam, I like fly songs. I don't like it when people are straight up lying about stuff. Jay‑Z's one of the most tal­en­ted rap­pers of all time. I nev­er met Jay‑Z but I wouldn't be sur­prised if he wasn't out there shoot­ing people half the time. You listen to rap and you think that you have the most dan­ger­ous supervil­lains in the whole world all just hap­pen to be able to rap real good. A lot of that stuff is not true but I'm listen­ing out for the bars
Q. Sure I sup­pose it's that nar­rat­ive thing where Hip-Hop is a genre where there is an expect­a­tion of emcees to be auto­bi­o­graph­ic­al yet emcees like MF Doom have become real life super­her­oes or someone like Kool Keith so who's…who's the fly­est emcee you ever met?
You bring up Kool keith. I saw him the oth­er day with my moms on 231st in the Bronx. Saw Kool Keith, I had nev­er met him before. I just bigged him up with love and he was happy. He gave love back. I only took a sec as I was walk­ing with my mom who was about to check out some stair steps. My mom likes tak­ing tours around New York. I just saw the love, threw a big smile up. He was the man, he was open! Who's the fly­est emcee? Slick Rick man. He was the embod­i­ment of being real ill, and real chill and real fly. For the new school tip… Ghostface's aes­thet­ic is crazy. I didn't men­tion him before. He's anoth­er guy… I don't know if he's a true Mafioso king­pin! But his style, aes­thet­ic and tech­nique is so bril­liant. He's anoth­er dude that's just essen­tially fly and essen­tially ill.
Q. I read the story about you being unsure about read­ing rhymes from a book and…
Oh yeah, the Black thought story? That's my favour­ite emcee. Black Thought was my quint­es­sen­tial stand­ard for what an emcee is sup­posed to be for my form­at­ive years. So he's def­in­itely a dude that makes it look easy and made it look easy his whole career. Doing geni­us mater­i­al.
Q. You've got a rhyme being able to shout him out in person…ringing him or..?
Yeah "I'm still Black Thought's biggest fan, now I can just call and tell him s?"
Q. Has the pos­sib­il­ity of a col­lab­or­a­tion come about?
It hasn't happened but I have had some dis­cus­sion with the Thought about that. It's yet to occur but I would love for it occur.
Q. Who's your favour­ite fic­tion­al char­ac­ter and why?
Neo in the Mat­rix. That's my favour­ite movie of all time. Even though it's fic­tion­al, in a lot of way, it's the most real­ist­ic film I've ever seen. I really rock with Neo… I rock with that whole cast but with Neo as the one who was able to manip­u­late things as he saw fit. I con­nect to my boy Neo!
Q. Have you watched the Lego Movie?
I haven't got to see it. How is that?
Q. It's the deep­est movie since the Mat­rix.
Say Word?! They hid it in the Leg­os? They hid it in the Leg­os. I gotta check for that.
Q. Is there a skill… could be any­thing that you haven't learnt yet but that you would love to? Like Neo, put them things to the brain and instantly know some­thing.
You I know used to free­style a lot more and feel very pro­fi­cient at it. My DJ Sosa was listen­ing to some C Rayz Walz yes­ter­day and to have a brain cap­able of free­styl­ing like he does, that shit is so impress­ive. I could just sit there like watch­ing a magi­cian. And oth­er guys that are cap­able of doing it at that level. I would love to be able to do that at that level. It seems it comes to them nat­ur­ally but to me when I was work­ing on it and prac­ti­cing, I nev­er felt at that level. But I felt com­fy in any cipher.
Q. So what's your favour­ite food? You're vegan right now?
Nah, I have been vegan but I'm not vegan right now. I actu­ally wrote a rhyme the oth­er day "my favour­ite food and favour­ite animal's the same." I've come full circle.
Q. What broke you back in?
I really didn't have a defin­it­ive epi­phany. I guess I just felt like eat­ing meat again. I feel stronger with meat. I mean I give shouts to Iron (?) from Brook­lyn. Tal­en­ted emcee. He's one of the strongest… crazy with it. In amaz­ing shape. Super strong. Trains people. Per­son­ally, I feel stronger (eat­ing meat). Everybody's dif­fer­ent. I still think it's jacked up in light of the hor­rors and night­mares of the meat industry. There's so many hor­ri­fy­ing things in the world and I guess I could try to boy­cott everything but I won't have very much to do.
Q. Yeah, pick­ing battles. Talk­ing of boy­cot­ting, there's the rejec­ted piece you wrote for Huff­ing­ton Piece about the private pris­on com­plex. You did the research link­ing AOL who own Huffin­ton Post to the pris­on sys­tem. You haven't seemed to have writ­ten much since. Or since the piece you said you wanted to start a revolu­tion with… the 'Black People are Cow­ards' piece. Have you felt an inclin­a­tion to write in regards to what's hap­pen­ing in Bal­timore right now, what happened in Fer­guson, the woman protests fol­low­ing Rekia Boyd…
You know, to be hon­est, I haven't felt an inclin­a­tion to write. I used to get very excited about that type of writ­ing prose. I still write rhymes every­day but as far as the prose and essay writ­ing, I guess I'm at the point where I like to use my time in a mat­ter I feel to be effect­ive. When I wrote that piece about the pris­on indus­tri­al com­plex and the piece I wrote that piece in respond to the Clip­pers con­tro­versy, I felt that they were going to be cata­lysts for some type of change. I don't feel that they were. I feel that they were con­ver­sa­tion pieces at best and you know, I think talk is cheap. I don't want to be some­body who's out there say­ing some­thing just for the shine of say­ing it. I actu­ally star­ted to feel a little dis­heartened. After the last piece I wrote, I really felt like noth­ing came of it. I feel like if you unplug the inter­net, it's like it nev­er even happened. I guess in the soci­ety we are in today – I don't know if it's soci­ety but from rap­ping… I feel like any­thing I've ever done that gets a little bit of atten­tion, there's always a small num­ber of people that would be like "you're doing that for the atten­tion." You do a rhyme, that's fly and that gets around: you wrote that to get atten­tion. You write an art­icle that's ill, you wrote that to get atten­tion. I don't mind that, it's whatever. How­ever, I guess the reas­on why that has nev­er bothered me is that it's nev­er been true. I could nev­er have that BE true. I could nev­er write just to have people talk­ing about it. If I don't feel like it's going to be effect­ive and pro­duct­ive and help­ful to some­body on a real, phys­ic­al level, I can't just put it out there.
Q. What I under­stand is that wrote the piece to rile up anger and get people pro­act­ive in that sense. But some people I've spoken to felt that it was a couple thou­sand words of vic­tim blam­ing.
I mean, you could call it vic­tim blam­ing or whatever you want. I have my own beliefs and I real­ise that every­body is entitled to the way they see the world. For me, I get vic­tim­ised, I blame myself. Maybe that's why I don't blame vic­tim-blam­ing. If some­body bul­lies me, I blame myself. So nobody bul­lies me. But is it my right that impose that feel­ing on oth­ers? Per­haps not. I def­in­itely, like I said in that piece, from a per­son­al stand­point on the bully and the bul­lied that it's on the bul­lied to have the respons­ib­il­ity to put it on the end because the bully's not going to. So that's how I live my life but every­one got their own way and I respect that.
Q. Sure. It's inter­est­ing that you were talk­ing about pro­ject your own defin­i­tion on the Cow­ards piece. On your Red­dit AMA, someone asked why you hadn't spoken on Fer­guson and your response included:
'hey yo man. I ain't nev­er get­ting arres­ted. I ain't nev­er get­ting bul­lied. I ain't nev­er going out like that. You wanna not get arres­ted with me? Cool. Let's chill. I don't know whatthe fuck I'm going to do though. I ain't nev­er going out like no sucka nev­er ever. I'll be dead and at the next level first and if people don't feel the same as me, I guess that's their prerog­at­ive.'
Based on that whole pas­sage, is Home­boy Sand­man a cow­ard?
No I wouldn't think of Home­boy Sand­man as a cow­ard. I don't know. I remem­ber that Red­dit but how did you read that response?
Q. I read that as 'I'm not going to go out and protest and I'm not going to end up dead. I don't know what I'm going to do.'
Oh, oh, oh, nah, nah let me tell you what means…
Q. Please do, thank you…
That means that I ain't get­ting arres­ted. That means nobody tells me what to do. I don't care how they dress. That means you dress­ing reg­u­lar clothes or all navy uni­form you don't put your hands on me. I don't mind dying. I got rhymes say­ing "I'll fall flat before I fall back/ I aint scared of dying, this plan­et ain't all that". And I believe in God. And the last piece I wrote that I nev­er put out. I actu­all wrote anoth­er piece. It was about soci­et­ies and cul­tures. I stud­ied Samurai cul­tures, Nat­ive Amer­ic­an cul­tures. I researched even that United States is based on 'give me liberty or give me death.' I stud­ied his­tor­ic pre­ced­ence for soci­et­ies that thought being corny was worse than being dead. I wanted to make this argu­ment that being dead is bet­ter than being corny. What I was telling that dude is that if you want to stand up for your­self regard­less of the con­sequences with me then yo, let's chill. Me, I walk with God but I feel that way and I'm thank­ful for that. And if every­body don't feel that way, that's cool.
Q. Thank you. Inter­net, man. It's import­ant to cla­ri­fy that because words get immor­tal­ized on the inter­net. Now mov­ing on, your dad seems like an incred­ible per­son so please if you could talk a little bit about your fath­er.
He's a real life super­hero and he's a real driv­ing force in me try­ing to live my life the way I try to live it. Try­ing to hold myself to high stand­ards. To make a long story short, my fath­er in his youth was blessed with size and strength and not much else. And much of his early sur­viv­al was based on his size, strength and cour­age. He got into fight­ing and box­ing. He won the Golden Gloves 1982; he was a con­tender, he was 7–0 undefeated. He was giv­ing a sign­ing bonus when box­ers weren't even giv­en sign­ing bonuses for going pro. He was in camp with Holy­field, Tyson, all these dudes. He was the crème de la crème who could have got rich from beat­ing people up. In his sev­enth fight he got an epi­phany that it wasn't some­thing that he wanted to do. Beat people for a liv­ing. He got his GED, went to high school, to col­lege for ten years whilst rais­ing my sis­ter and I. he decided after box­ing, he wanted to become a law­yer, an attor­ney. It was a decision that made people think he must have got hit in his head too hard in one of his fights. He went to Queens Col­lege and when I was at high school, he was gradu­at­ing from com­munity law school. He's now an attor­ney in Corona queens. Doing crim­in­al, doing immig­ra­tion, help­ing out the com­munity. And is really the man, know what I mean. People talk about me and my jour­ney and you know, choices I've made. I've nev­er done any­thing that I think is any­where near as risky or as chal­len­ging as what I've seen my fath­er do in my life­time. So you know, I guess as his son, I'm always try­ing to live up to what I've seen him do. SO far, I've fallen short.
Q. That's a beau­ti­ful thing to say that you've fallen short because nor­mally the nar­rat­ive with Black or brown men is about break­ing the cycle of dys­func­tion with fath­ers.
Yeah, yeah, yeah, I feel very blessed to be an excep­tion to that.
That's dope.
Q. There's a bit of a Bohemi­an vibe to your being… would you say it's fair to sug­gest you're nat­ur­ally a bohemi­an per­son?
Yeah, yeah. Actu­ally, I sub­let when I'm back home in New York. I'm pretty nomad­ic, bohemi­an with it. Yeah I been that way.
Q. You stud­ied in Lon­don for a semester. Ever temp­ted to crash here for a year or some­thing?
Nah, but I like it out here. One time I hung out here for six weeks and that was fly. I did some work with Paul White and Mys­tro one of my first times being here. I like Lon­don, it's cool. I spend so much time on the road now that it's second nature to return to New York when I have time. See my fam, see my fath­er, see my sis­ter, my niece and neph­ew, my moth­er, my folks. In all hon­esty, it's occurred to me lately, that you know, I could spend two months off tour­ing I could just as eas­ily spend that in Spain. Or Brazil. Or Kenya. I might start mov­ing around a little bit.
Q. The new album Hall­ways: it seems that the aver­age tempo of your records has slowed down and there's a couple of songs where you're rhym­ing on tracks with no drums. Draw­ing more atten­tion to the words. Is that a fair obser­va­tion?
I always hold the words to be para­mount but on the last record, par­tic­u­larly at the end. It begins one place and ends anoth­er. As far as that clos­ing vibe and mood of clos­ing three songs… it was more an attempt to bring the listen­er from one place to anoth­er. I agree with you over­all… but you still have joints like Grand Puba which is pretty dense with the rhyme and Activ­ity. But joints like Prob­lems and Stroll, I do feel a lot more com­fort­able using space than I did earli­er in my career. Like I look at my first album Nour­ish­ment: Second Help­ings, every­body was like 'yo you sound like Big Pun, you sound like Eminem': these are dudes I was listen­ing to but I'm happy I don't get com­par­is­ons any more.
Q. Great. Thank you for tak­ing the time out being very gra­cious with your answers. Much appre­ci­ated.
No doubt man, thanks for the help spread­ing the word yo!
By Wasif Sayyed (@WasifS­cion)
The fol­low­ing two tabs change con­tent below.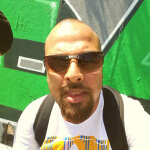 Wasif Sayyed's many years as a writer, rap­per, pro­moter, ment­or and hip-hop pro­du­cer have shaped him into an enthu­si­ast­ic and insight­ful cul­tur­al cryp­to­graph­er. He loves read­ing and cook­ing, and can hear the whis­per of an unsheathed liquid sword from 50 paces. Twit­ter @WasifScion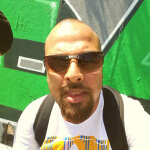 Latest posts by Wasif Sayyed (see all)