April saw sev­er­al high-pro­file releases from some of hip-hop's biggest names, with some up-and-comers cement­ing their spots among the crowd as well…
———————————————————————————————
Nas - Ill­mat­ic: Live From The Kennedy Cen­ter (Mass Appeal Records)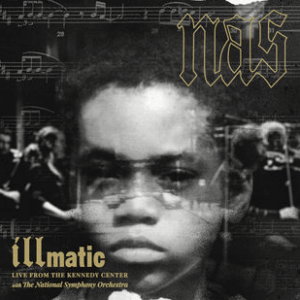 Argu­ably hip-hop's finest work was per­formed in full in a land­mark per­form­ance at the Kennedy Cen­ter in Feb­ru­ary. This sym­phon­ic rendi­tion has now received a release so that fans can enjoy it from the com­fort of their phones and record play­ers and it sounds every bit as epic as you'd expect.
———————————————————————————————
Curren$y — Park­ing Lot Music / Air Freshna EP (Jet Life Record­ings)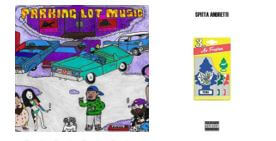 Curren$y releases a pair of EPs which provide the per­fect soundtrack to the warm Spring weath­er. Delivered in his trade­mark com­posed non­chal­ance and with excel­lent beat-selec­tion as always, Spitta con­tin­ues to sat­is­fy his fans.
———————————————————————————————
Saba – Care For Me (Saba Pivot, LLC)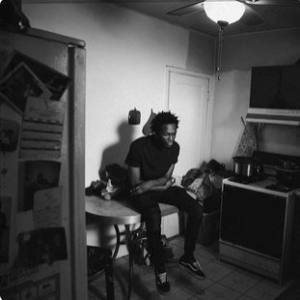 The under­rated Chica­go-based artist reques­ted to fans that they take their first listen to this album when they are alone. It's an unfair exchange but through Saba's pain and inner tur­moil he has pro­duced an innov­at­ive, poten­tially career-defin­ing release loaded with energy and heart­felt emo­tion.
———————————————————————————————
Con­way – Blakk Tape (Griselda Records)




The Griselda rap­per hits fans with anoth­er free release as his stock con­tin­ues to grow in anti­cip­a­tion of his debut album. The NY sound is alive and well as Con­way deliv­ers hard-hit­ting rhymes over Daringer and V Don pro­duc­tion.
———————————————————————————————
Jay Worthy, Mitchy Slick & DJ Fresh – The Ton­ite Show (Fresh In The Flesh)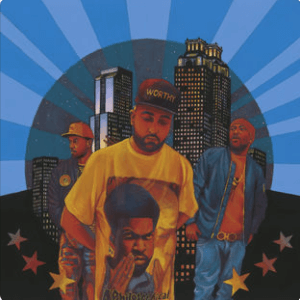 An impress­ive 7‑track release from West Coast rap­pers Mitchy Slick and Jay Worthy this EP traces the clas­sic West Coast sound with care­free synths and smooth rhymes.
———————————————————————————————
DJ Esco & Future – Kolorblind (Epic Records)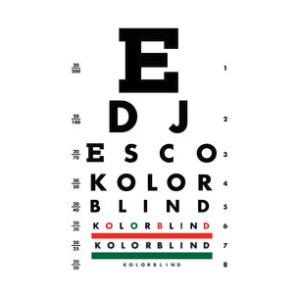 DJ Esco and Future release a high-energy 11-track album densely packed full of intense trap pro­duc­tion, futur­ist­ic flows and even a rare appear­ance from Nas to keep the pur­ists on-side.
———————————————————————————————
Mey­hem Lauren – Glass EP (SRF­SCHL, LLC)


At the turn of the dec­ade Mey­hem Lauren was hailed as one of the few rap­pers who hauled the legendary NY, boom bap sound into the mod­ern era. He returns with a 9‑track EP fully-pro­duced by Harry Fraud and the opu­lent pro­duc­tion, coupled with his street tales and sig­na­ture slang ensure this is a wel­come addi­tion that brings diversity to his cata­logue.
———————————————————————————————
Del Tha Fun­kee Homos­api­en & Amp Live – Gate 13 (Gate13)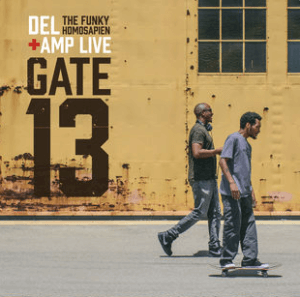 Legendary West Coast vet­er­an Del Tha Fun­kee Homos­api­en col­lab­or­ates with Zion I pro­du­cer Amp Live who cre­ates upbeat, funky pro­duc­tion which is ideal for the cha­ris­mat­ic, anim­ated emcee. The album is more access­ible than a lot of work both artists have been involved in and provides an inter­est­ing altern­at­ive for listen­ers in need of some­thing a bit dif­fer­ent.
———————————————————————————————
Smoke DZA – Ring­side 6 (Self-Released) / Not For Sale (Baby­grande Records, Inc.)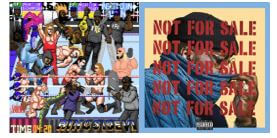 Har­lem-based rap­per Smoke DZA released Ring­side 6 EP as a pre­lude to his Not For Sale album and the pair of releases are sure to please his loy­al fan base. Rather than exper­i­ment­ing with new sounds DZA sticks to the for­mula that has brought him suc­cess, select­ing lux­uri­ous, trap-inspired beats for his street nar­rat­ives, but the album does show signs of evol­u­tion that should ensure his rel­ev­ance extends in the ever-chan­ging hip-hop land­scape.
———————————————————————————————
The Alchem­ist – Lunch Meat EP (ALC Records)



The pro­lif­ic pro­du­cer drops a short but sweet EP with an all-star line-up of East Coast emcees who unleash their raw rhymes over his ever-reli­able pro­duc­tion.
———————————————————————————————
Slum Vil­lage — The Lost Scrolls Vol. 2 (Né'As­tra Music)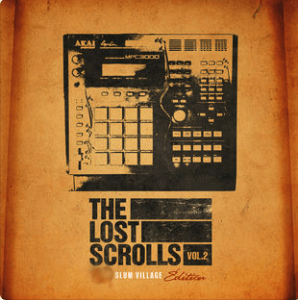 The legendary Slum Vil­lage have changed line-up more times than Destiny's Child and recent releases have been mixed. This release is a selec­tion of demos and unre­leased songs they've kept stashed in their vault and sound as if they've been left on the cut­ting room floor from the Fant­ast­ic era.
———————————————————————————————
Fly Ana­kin & Ohbliv — Back­yard Boo­gie (Self-Released)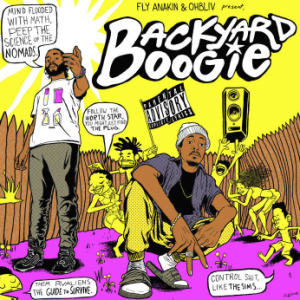 Mutant Academy rap­per Fly Ana­kin con­nects with pro­du­cer Ohbliv for an album full of dis­tor­ted, jazz-tinged, funk-inspired beats and no-gim­micks rhym­ing. Anoth­er feath­er in the MA cap.
———————————————————————————————
Cole – K.O.D. (Dream­ville, Inc.)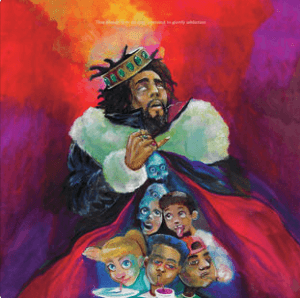 A fifth com­mer­cial release for one of hip-hop's biggest names this is an album which demon­strates both J. Cole's strengths and weak­nesses. His tech­nic­al abil­ity has nev­er been in ques­tion and his pos­it­ive mes­sage is always wel­come but the lack of vari­ety means that the career-defin­ing clas­sic con­tin­ues to elude him.
———————————————————————————————
Young Thug — Hear No Evil EP (300 Enter­tain­ment / Atlantic Record­ing Cor­por­a­tion)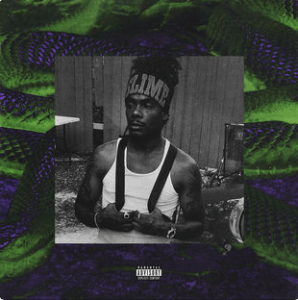 The eccent­ric Atlanta, Geor­gia nat­ive drops a bouncy 3‑track EP with his quirky, melod­ic and unique flow in full effect. Although not as impress­ive as pre­vi­ous releases this should hold his fans over while he works on his next album.
———————————————————————————————
Flat­bush Zom­bies – Vaca­tion In Hell (Glor­i­ous Dead Record­ings)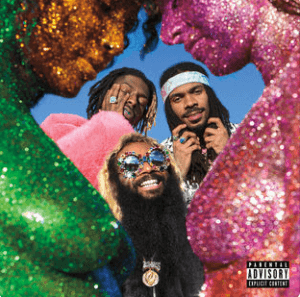 The Flat­bush, NY trio lean heav­ily on trap-inspired pro­duc­tion on their sopho­more album but their cha­ris­mat­ic deliv­ery and care­fully-selec­ted high-pro­file guests such as Jadakiss and Joey Bada$$ bring some much-needed vari­ation and they suc­ceed in craft­ing a sol­id release.
———————————————————————————————
Dr. Octa­gon — Moose­bumps: An Explor­a­tion Into Mod­ern Day Hor­ri­pil­a­tion (Bulk Record­ings)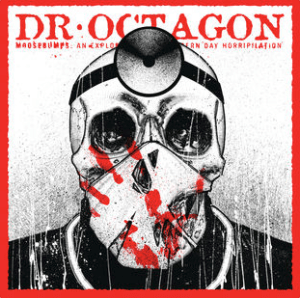 The sequel pro­ject to the clas­sic Dr. Octa­goneco­logyst sees the trio of Kool Keith, Dan the Auto­mat­or and DJ Q‑Bert attempt to chan­nel their tal­ents into the neces­sary crazi­ness fans expect. They some­what achieve this with futur­ist­ic and innov­ate pro­duc­tion and rhymes but at times the intens­ity of the jumpy beats and pound­ing bass­lines feels excess­ive and spread over just 11 tracks it lacks the pace or vari­ety of its pre­de­cessor.
———————————————————————————————
Jean Grae & Quelle Chris – Everything's Fine (Mello Music Group)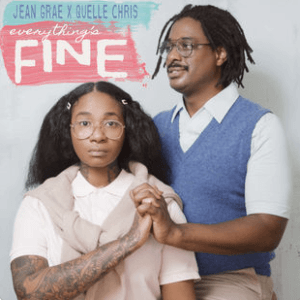 The recently-engaged duo pull their unique styles togeth­er to show that their chem­istry matches up behind the mic as well as in their rela­tion­ship. Although Jean was an ambas­sad­or for fem­cees in the 2000s with her con­fid­ent swag­ger and con­scious rhymes this is very dif­fer­ent from her pre­vi­ous releases. Quelle Chris has an unortho­dox style and the dis­tor­ted pro­duc­tion means that this is a chal­len­ging listen, but if you're pre­pared for this then everything will sound fine.
———————————————————————————————
The fol­low­ing two tabs change con­tent below.
Alex Gordon
Between 9–5 I'm a pas­sion­ate teach­er for teen­agers with spe­cial needs and dis­en­gaged young people. From 5–9 I'm a left-wing hip-hop head who fell in love with the music in the mid-90's. Also have an equal love for jazz, soul and funk, am an avid record col­lect­or, lov­er of live shows and occa­sion­al DJ.
Latest posts by Alex Gordon (see all)