History :
Black August originated in the concentration camps of California to honor fallen Freedom Fighters, Jonathan Jackson, George Jackson, William Christmas, James McClain and Khatari Gaulden. Jonathan Jackson was gunned down outside the Marin County California courthouse on August 7, 1970 as he attempted to liberate three imprisoned Black Liberation Fighters: James McClain, William Christmas and Ruchell Magee.
Ruchell Magee is the sole survivor of that armed rebellion. He is the former co-defendant of Angela Davis and has been locked down for 40 years, most of it in solitary confinement. George Jackson was assassinated by prison guards during a Black prison rebellion at San Quentin on August 21, 1971. Three prison guards were also killed during that rebellion and prison officials charged six Black and Latino prisoners with the death of those guards.
Black August contends that from the very inception of slavery, New Afrikans huddled illegally to commemorate and draw strength from New Afrikan slaves who met their death resisting. Black August asserts that it is only natural for each generation of New Afrikans faced with the task to liberate the nation, to draw strength and encouragement from each generation of New Afrikan warriors that preceded them. It is from such a rich heritage of resistance that Black August developed, committed to continuing the legacy of resistance, vowing to respond to the destruction of colonial oppression with our George Jacksons, Malcolm X's, and Fred Hamptons.
"Righteous rebellion" and "racist repression" includes:
August 20, 1619—First born Afrikan captives were brought to England's North Amerikan colony of Jamestown, Virginia.
August 16, 1768—Charlestown, South Carolina rebellious Afrikan slaves (known as maroons) engaged British military forces in bloody battle defending their camp which was a haven for fugitive slaves.
August 30, 1800—Day set for launching Gabrier Prossers revolt. On this day over 1000 armed slaves gathered to endeavor to secure their liberty, however bad weather forced them to postpone the revolt and betrayal ultimately led to the crushing of their physical force.
August 21, 1831—Slave revolt launched under the leadership of Nat Turner which lasted four days and resulted in fifty-one slaveholders and their loved ones being subjected to revolutionary People's justice.
August 29, 1841—Street skirmish took place in Cincinnati between Afrikan and Euro- Amerikan, wherein for five days Afrikans waged valiant struggle in
defense of their women, children and property against brutal racist terror campaigns.
August 1854 —Delegates from eleven states met in Cleveland at the National
Emigration Convention of the Colored People, to advance the position that an independent land base (nation) be set up for the absorption of captive Afrikans in Babylon who wanted to return to Afrika.
August 1, 1856 —North Carolina, fierce battle erupted between fugitive slaves and slaveholders who sought their capture and re-enslavement. Only recorded casualties was among slaveholders.
August 1860 —Freedom (slave) conspiracy uncovered with the discovery of an organized camp of Afrikans and Euro-Amerikan co-conspirators in Talladega County, Alabama.
August 2, 1865 —Virginia a statewide conference of fifty Afrikan delegates met to demand that Afrikans in Virginia be granted legal title to land occupied during the Civil War. Numerous off-pitch battles ensued during this same month as terrorist mobs moved to evict Afrikans from the land and were met with resistance.
August 17, 1887—Honorable Marcus Garvey, father of contemporary Afrikan Nationalism was born.
August 1906 —Afrikan soldiers (in service of Babylon) enraged behind racial slurs and discrimination struck out and wrecked the town of Brownville, Texas.
August 1906 —Niagara Movement met at Harpers Ferry, Virginia and issued W.E. Marcus Garvey DuBois' historic manifesto against racist discrimination in Babylon against Afrikans.
August 1, 1914 —Garvey founds Universal Negro Improvement Association, advancing the call for Land, Freedom, and Independence for Afrikan people.
August 23, 1917—Afrikan soldiers in Huston engaged in street skirmishes that left more than seventeen Euro-American racists dead.
August 1920 —Over two thousand delegates representing Afrikan from the four
corners of the earth gathered in New York for the International Convention of the Negro People of the World, sponsored by UNIA convention issue a bill of rights for Afrikans.
August 1943 —Slave revolt took place in Harlem as result of a K-9 shooting a brother defending the honor of Afrikan womanhood. More than 16,000 military and police personnel was required to quell the rebellion.
August 1963 —190,000 Afrikans (250,000 people all toll) took part in the March on Washington led by Dr. Martin Luther King to petition for the extension of the rights and privileges due to them mandated by the U.S. Constitution.
August 1964 —Afrikan launched comparatively large-scale urban slave revolt in the following cities: Jersey City NY, Paterson NJ, Keansburg NJ, Chicago IL, and Philadelphia PA. These slave revolts were for the most part sparked by either police brutality or disrespect shown toward Afrikan womanhood.
August 16, 1965—Urban revolt took place in Northern Philadelphia.
August 7-8, 1966––Large-scale urban revolt was launched in Lansing, Michigan.
August 28, 1966—Waukegan, Illinois, urban slave revolt launched in response to police brutality.
July 30- August 2, 1967 —Urban slave revolt launched in Milwaukee.
August 19-24, 1967-Comparatively large-scale urban slave revolt was launched in New Haven, Connecticut.
August 7, 1970 —Jonathan Jackson killed in firefight while leading the Marin County Courthouse raid. George Jackson
August 21, 1971 – George Jackson was assassinated by San Quentin prison guards

August time of birth of:
Dr. Mutulu Shakur (New Afrikan prisoner of war)
Pan-Africanist Leader Marcus Garvey.
Maroon Russell Shoatz (political prisoner).
Chicago Black Panther Party Chairman Fred Hampton.
Black August Film
George L. Jackson, (Soledad Brother, Prison Letters); prison organizer, Field-Marshall of the Black Panther Party and co-founder of the infamous Black Guerrilla Family prison organization.
George L. Jackson Letter to his mother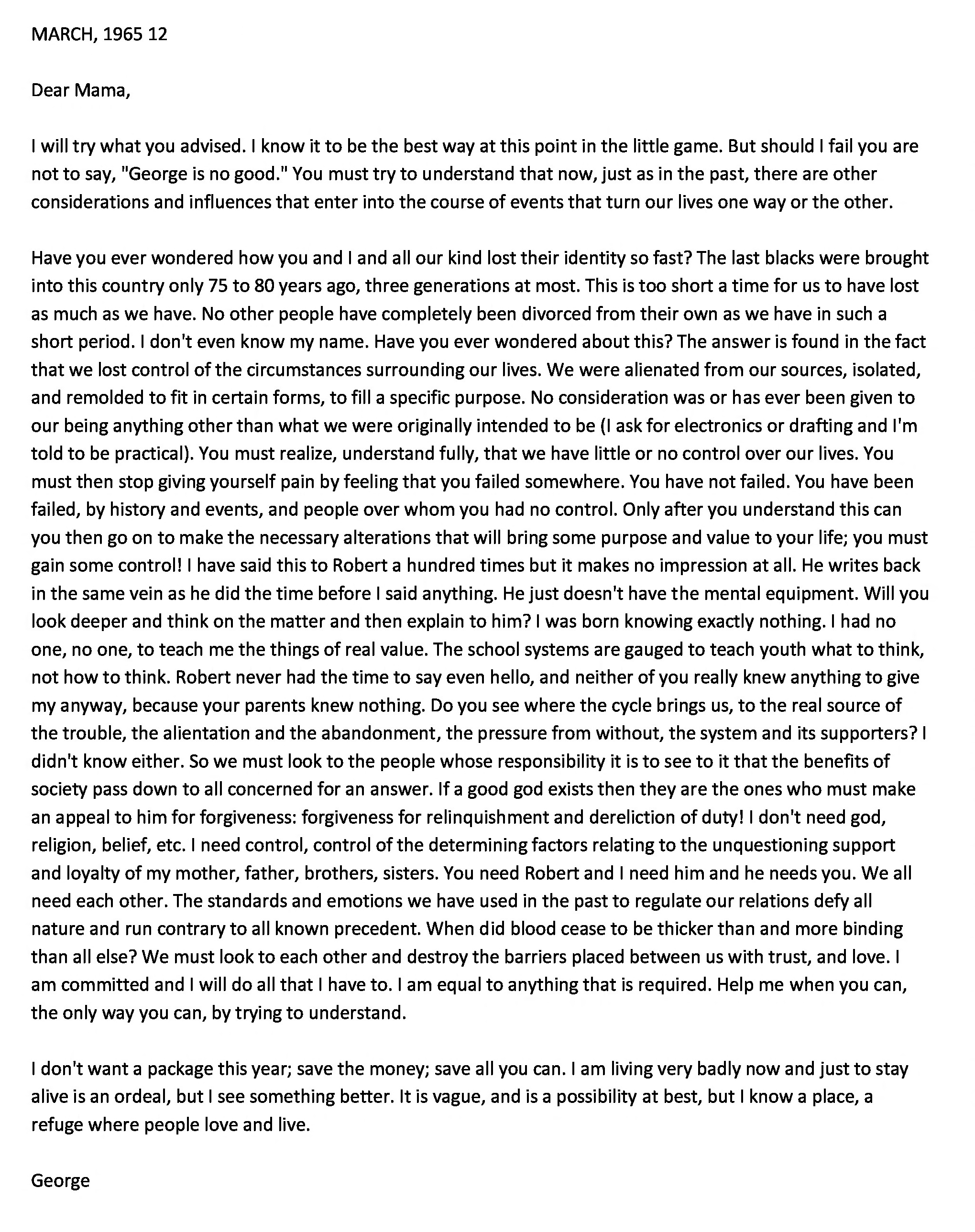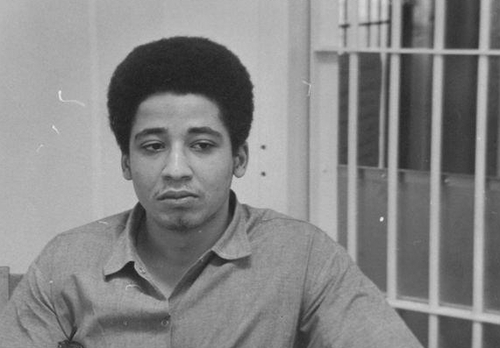 The following two tabs change content below.

Gata is a music and arts lover, studied anthropology, art management and media production dedicating most of her time to creative projects produced by No Bounds.

Latest posts by Gata Malandra (see all)