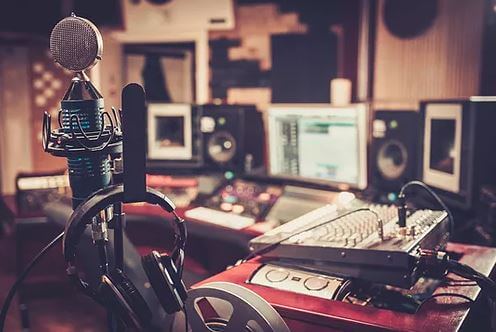 Becom­ing a suc­cess­ful record­ing artist can be a dream come true for a lot of people. There's noth­ing more excit­ing than being cel­eb­rated for some­thing that is cre­at­ive, and that you love doing. There is much to con­sider in this type of career, in some respect more than most. Here are some steps that we have put togeth­er that could help you on your way to being a suc­cess­ful record­ing artist.
Real­ise it Won't Hap­pen Instantly
There are of course some situ­ations in which people have become an overnight suc­cess, but you need to under­stand that the reas­on this makes for head­line news, is because it isn't the norm. You need to build your way up to fame and put in the leg work. You're not going to instantly start hav­ing num­ber one hits – so it's always a good idea to test out your music with your fam­ily and friends first for feed­back. This will give you the sup­port you need to start grow­ing your net­work loc­ally and to gen­er­ate a bit of buzz around you. This will then allow you to scale and start focus­sing on reach­ing a wider audi­ence. Start loc­ally and think glob­ally.
Cre­ate a USP
Cre­at­ing a unique selling point, or 'USP', is a good way to make you stand out from the crowd. There are a lot of people out there vying to get their records listened to, so you need to con­sider what makes you dif­fer­ent from them. It doesn't need to be some­thing out­land­ish, or too big – but it does need to be notice­able. If you do have a USP – it means that you are giv­ing the listen­er some­thing they can't find some­where else. If you don't already have a USP, it might be time to start think­ing of one.
Ensure your Tracks are Recor­ded to the Highest Level
If you have tal­ent, of course that will shine through – but you also need to make sure you have a qual­ity record­ing of your track if you are dis­trib­ut­ing it to any­one. This is when you will need to choose your record­ing stu­dio wisely and make sure they have the right equip­ment. You might want to go and give it a vis­it first to get a feel for it. There are some great record­ing stu­di­os out there for you to check out. For instance, Pir­ate are a pop­u­lar choice amongst artists with loc­a­tions in a num­ber of areas that have a big music scene, such as Brook­lyn. You can vis­it Pir­ate to make a book­ing online and get the ball rolling as soon as you're ready to start record­ing Make sure you give your­self enough time to get things right though first.
Get the Right Con­tacts in Place
You are going to need the right team of people behind you if you want to be a suc­cess­ful inde­pend­ent record­ing artist. It could be that you need to source an industry-spe­cif­ic com­mer­cial law­yer to help you with any con­tracts that need to be put in place, or you may want to enlist a man­ager or a PR com­pany to help you get some expos­ure. These guys can con­nect you with the right people to get gigs, and help you dis­trib­ute your music effect­ively.
Do Lots of Self Pro­mo­tion
You need to make sure you do the work to get your name out there. Social media can be a great medi­um for push­ing your latest records and gen­er­at­ing some hype about a new release. You can also use social media chan­nels to live stream your music and cre­ate your own social media live events. It's a great way to con­nect with people, even if you're unable to attend live gigs at present. Post reg­u­lar updates on these chan­nels to keep your fol­low­ing informed, and you can also exper­i­ment with boos­ted posts to broaden your reach. Don't be afraid to explore new social media chan­nels. Tik­Tok for example is one of the fast­est grow­ing chan­nels and is a good way to go vir­al. It's also a great way to appeal to a young­er demo­graph­ic.
Make Your Own Luck
Of course there are some people who have struck it lucky and become an overnight sen­sa­tion, but that's not the norm. You need to work hard to make your own con­nec­tions, wheth­er that be through net­work­ing or simply chap­ping on some doors. Tar­get com­pan­ies and industry pro­fes­sion­als that you think would be bene­fi­cial to be in con­tact with, and reach out. Cre­ate goals to speak to them with­in a cer­tain amount of time and keep on track. Don't be deterred if you don't get any­where straight away. Keep on try­ing!
If you want to become a suc­cess­ful, inde­pend­ent music artist, there are a lot of things that you need to con­sider. Heed­ing these steps will help to get you on the right track.
The fol­low­ing two tabs change con­tent below.

Rishma Dhali­w­al has extens­ive exper­i­ence study­ing and work­ing in the music and media industry. Hav­ing writ­ten a thes­is on how Hip Hop acts as a social move­ment, she has spent years research­ing and con­nect­ing with artists who use the art form as a tool for bring­ing a voice to the voice­less. Cur­rently work­ing in TV, Rishma brings her PR and media know­ledge to I am Hip Hop and oth­er pro­jects by No Bounds.

Latest posts by Rishma Dhaliwal (see all)