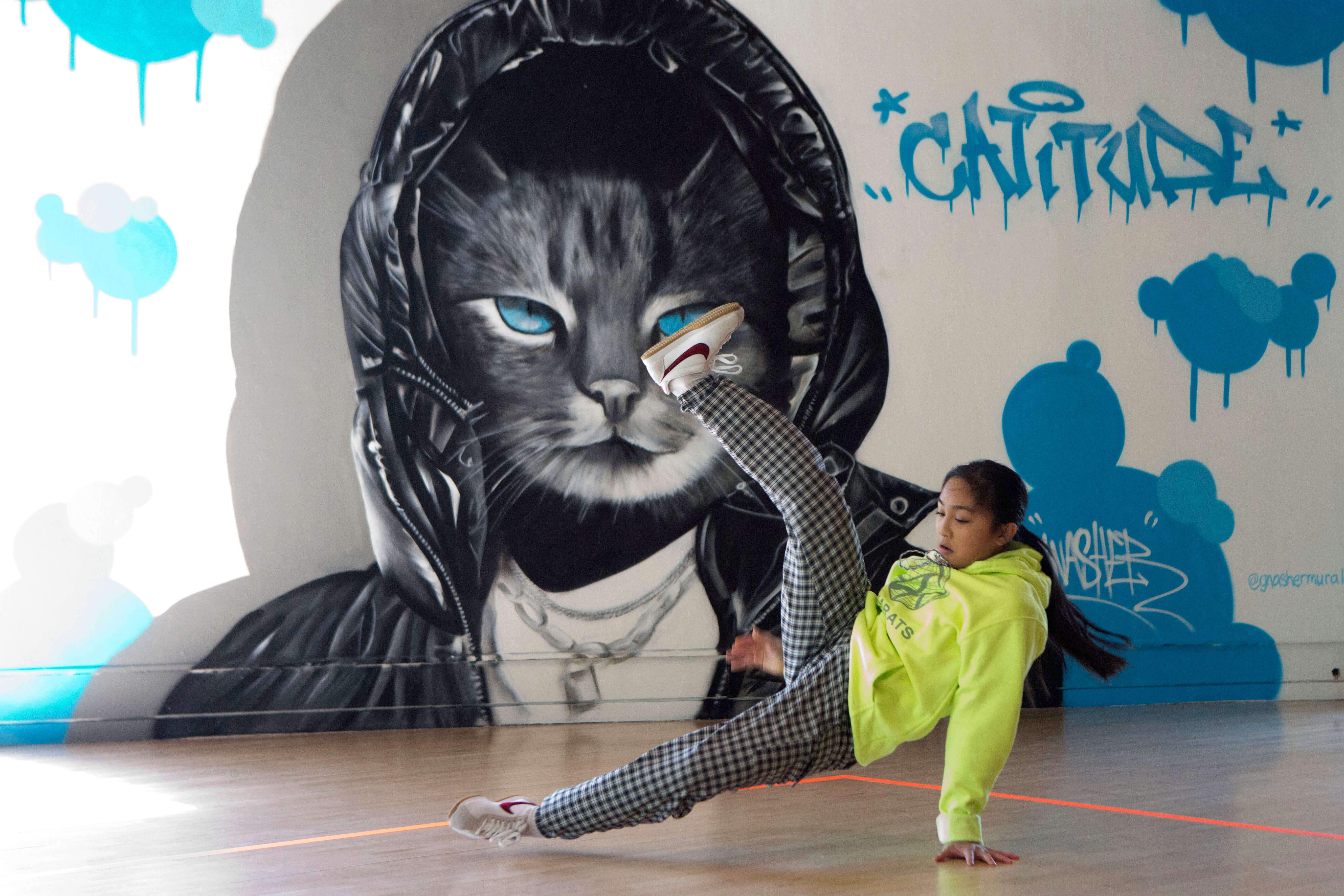 Lon­don and Hip Hop have a long and con­stantly evolving rela­tion­ship that's enriched both the city and the cul­ture. Events, artists and styles come, go, are reborn, fused and more, but for the last 16 years of that his­tor­ic­al pro­cess Breakin' Con­ven­tion has been a main­stay, sup­port­ing and being sub­ject to that growth. since 2004, the base of Hip Hop Dance Theatre pion­eered by the legendary Jonzi D and housed at Sadler's Wells has provided a home for innov­at­ive cre­at­ives and the young per­formers they inspire in return for the fruits of their ima­gin­at­ive endeav­ours. The show on Sat­urday May 4th was no excep­tion, with some of the most tal­en­ted artists in the city, coun­try and world­wide brought togeth­er to show­case their skills.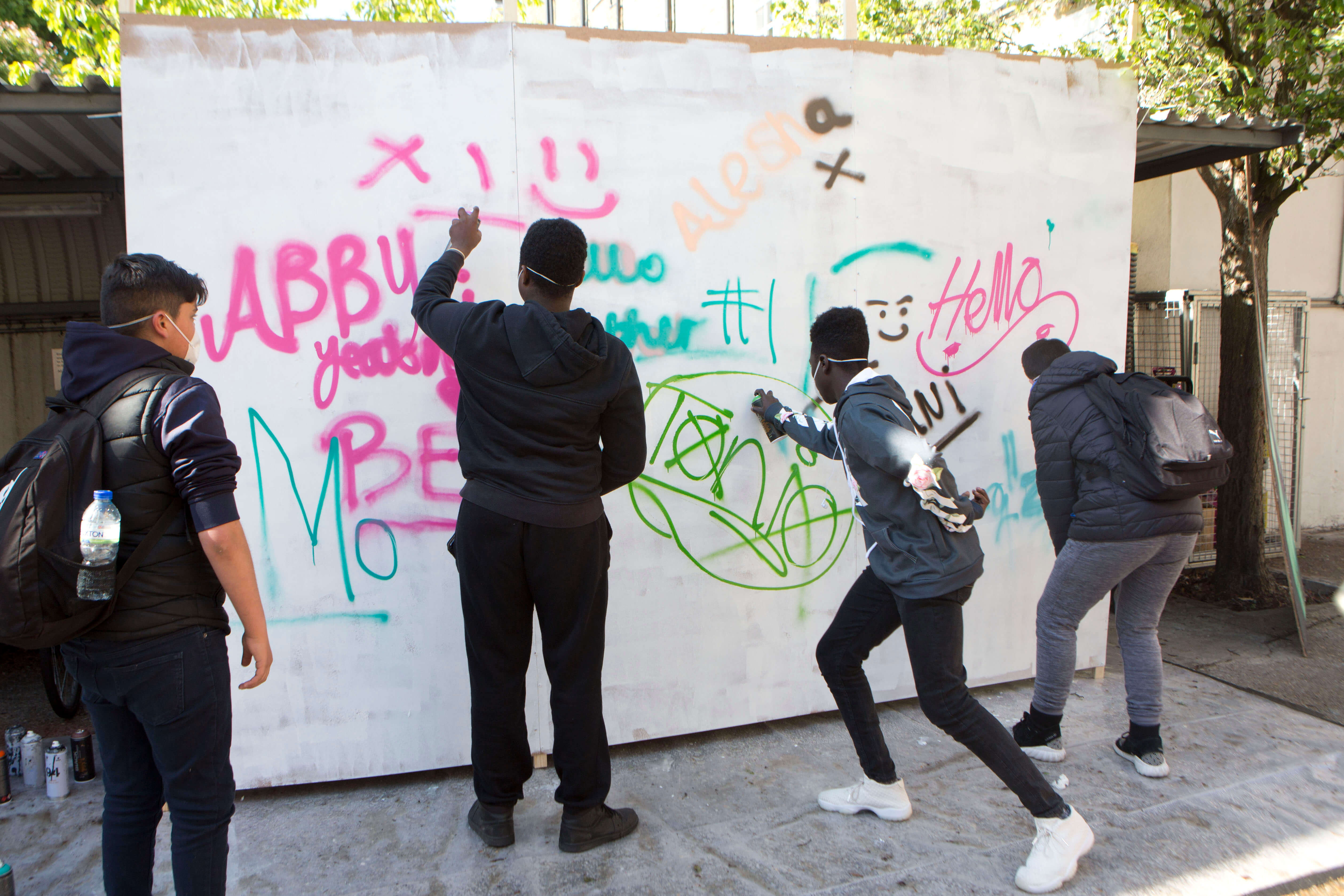 Before the main stage opened, there was a beau­ti­ful fam­ily atmo­sphere with Hip Hop cul­ture being embraced, explored and expressed by heads of all ages – free­style dance cyphers held down by the res­id­ent DJs the En4cerzand a 'Train­ing Zone' for new­comers run by Rowdyand Mid-Air; Mr Dane teach­ing people to tag and cus­tom­ise pieces; graf­fiti work­shops in the yard by a glob­al col­lec­tion of pros Case, Gnash­er, Niser, Teas­erand Letty Lyons; per­form­ances by emcee Broken Penand beat­box from Grace Sav­age.
With Hip Hop liv­ing and breath­ing through­out the build­ing, the main event kicked off with huge excite­ment run­ning through the rammed-out theatre. Jonzi and his co-host Jac­qui Beck­ford, who signed the whole show, raised that excite­ment to the fullest, as the show opened with 3 amaz­ing group pieces. 'Air' by Arche­type explored envir­on­ment­al issues, dual­ity and bal­ance, Funky Fresh Col­lect­ive gave a visu­al ded­ic­a­tion to the music of TLC in 'Crazy­Sexy­Cool', while the all-female pop­ping crew A.I.M Col­lect­ive gave a com­mand­ing per­form­ance seem­ingly inspired by Jordan Peele's 'US' – red jump­suits, pup­pet-like move­ments and a haunt­ing solo intro­duc­tion to 'Love and Hap­pi­ness' by Al Green.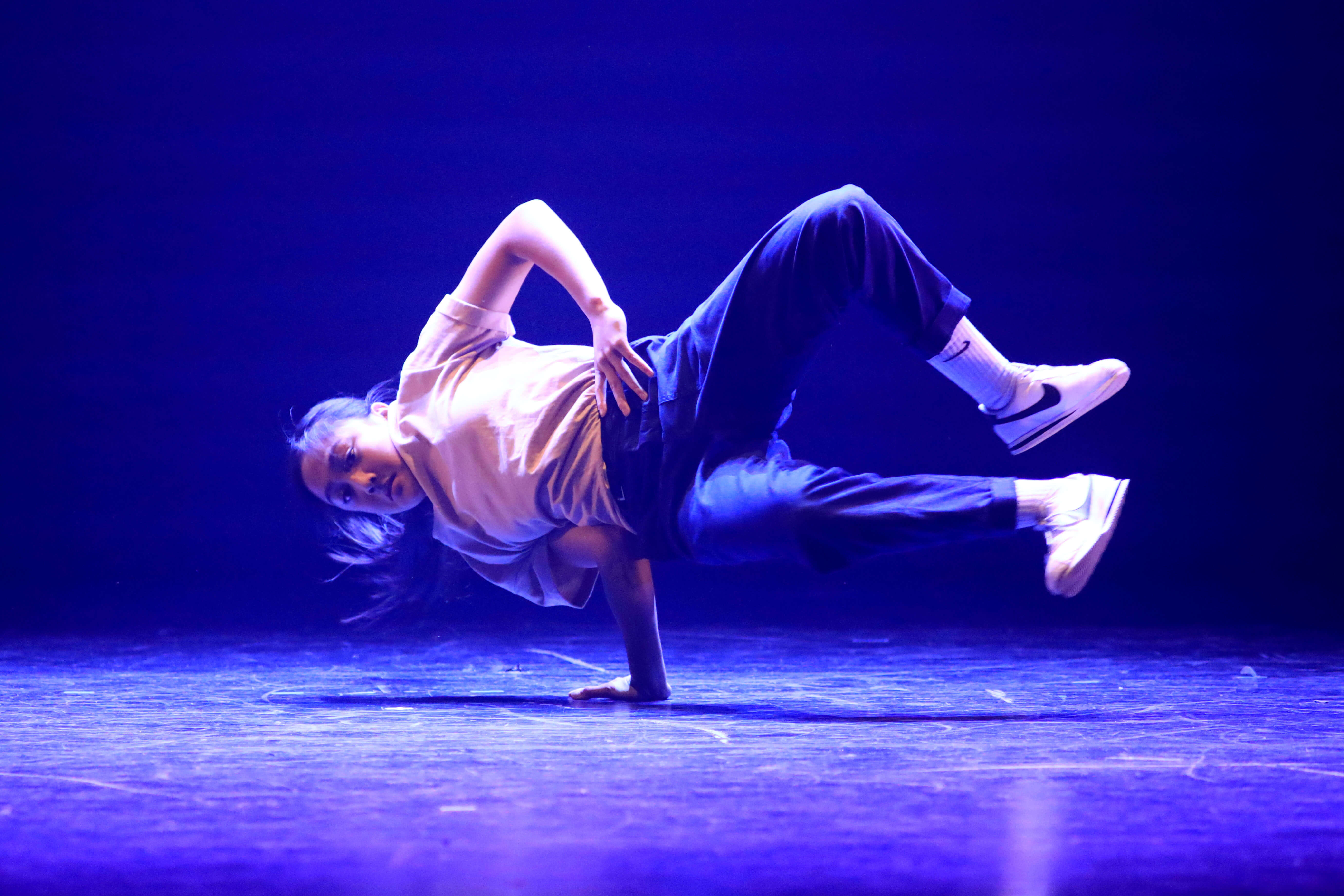 This was fol­lowed by one of the stand out moments. San Diego's Logistx– who at 15 is young­er than Breakin' Con­ven­tion itself – was described by Jonzi as the future of break­ing. Her solo 'Pain is Real­ity' explored the need to over­come life's agony to attain free­dom, and she moved through impress­ive sequences of power moves in her own style, all with amaz­ing use of light to a blen­ded soundtrack of Hip Hop, Chinese clas­sic­al and Alan Watts quotes. She was fol­lowed by 'Kigiriki Mun­gu' by Cocojam– a mov­ing group trib­ute to Jack Saun­ders, a friend of the crew who recently passed on. The per­son­al piece rep­res­en­ted the inspir­a­tion and appre­ci­ation for dan­cers who have come, giv­en and left us, through­out the gen­er­a­tions, and the emo­tion and grat­it­ude was vis­ible in every move­ment.
My favour­ite part of the night came from God­son with 'RAW' – which is exactly what it was. The power­ful polit­ic­al piece was like a battle raged against an invis­ible oppon­ent, with God­son lead­ing a crew of 20 dan­cers into war, krump­ing with a level of energy I've rarely seen aimed at, hit or sus­tained on any stage. The space, smoke and light­ing was used mas­ter­fully, begin­ning in the back corner with God­son alone, evok­ing a 'back against the wall' claus­tro­pho­bia that was even­tu­ally over­come by call­ing on his team, rising up and boil­ing over the whole stage and bey­ond it. The group moved and spread like a col­lect­ive entity viol­ently react­ing to its cir­cum­stances through the expres­sion of each of its parts. As the unit spread, the light­ing rig des­cen­ded, giv­ing a sense of react­ive con­tain­ment, as if the envir­on­ment itself was seek­ing to crack down on the dan­cers to regain con­trol. It was an aston­ish­ing piece of dance and theatre, fit­ting for the times we're liv­ing through. The first half of the show was closed by France's Geo­met­rie Vari­able, who put on a stun­ning dis­play 'Labora', inter­twin­ing their arms and bod­ies into extraordin­ary shapes and sequences, strik­ing a per­fect bal­ance between fluid­ity and mech­an­ist­ic move­ment.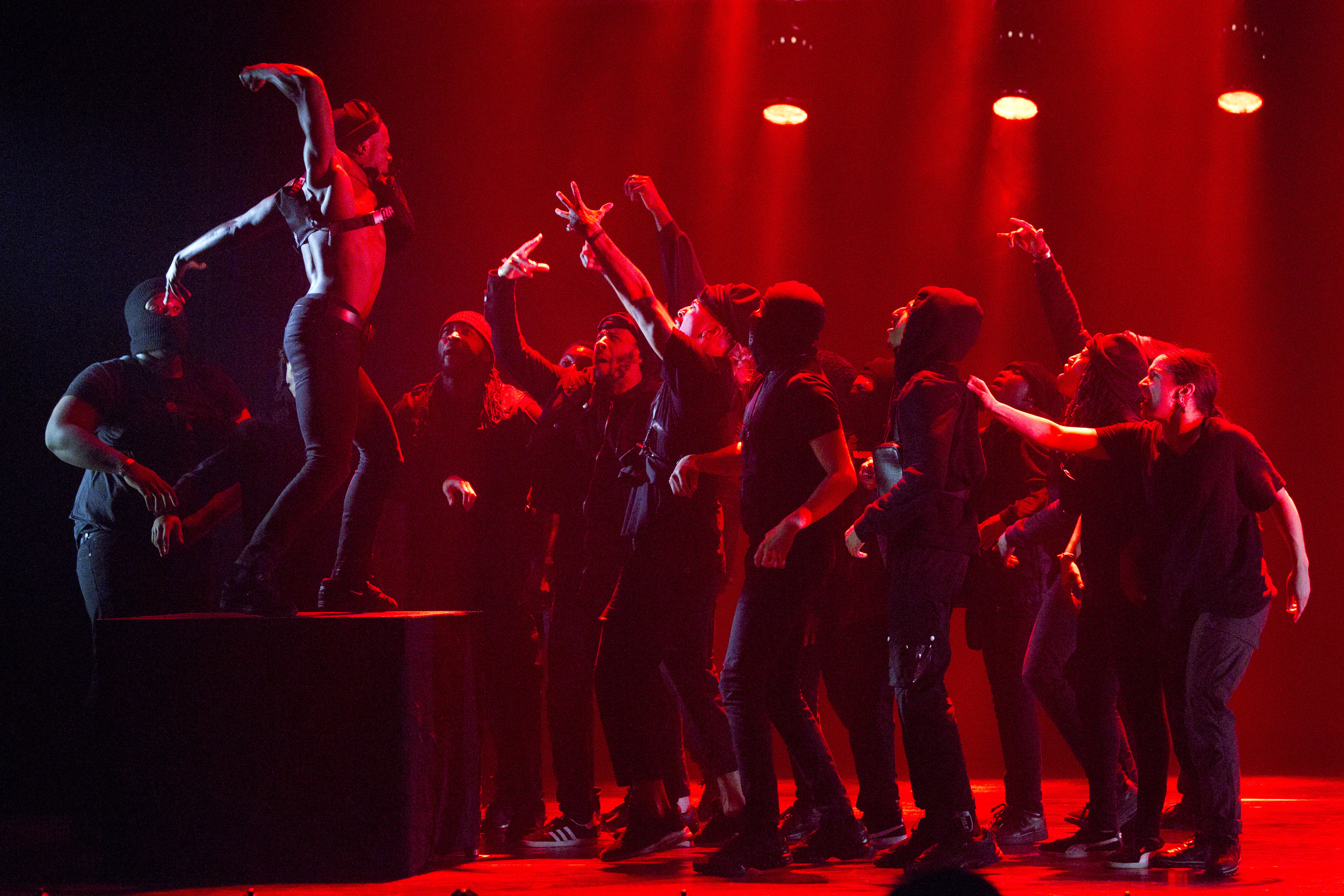 In the inter­val, I man­aged to get over to the Lili­an Bayl­is stu­dio where some more lan­guage driv­en per­form­ances were giv­en, with 2 really mak­ing an impres­sion. Ukweli Roach's'Vicycle' high­lighted the dopam­ine fuelled addic­tion to social media many people are deal­ing with today, pre­ceded by a deeply dis­tress­ing but neces­sary cri­tique of abuse with­in Black fam­il­ies 'Broken Silence' by vet­er­an play­wright and poet Real­it­ie, with incred­ible per­form­ances from Debora Ade­fioyeand Olivia Masen­gi cap­tur­ing the con­flic­ted per­so­nas pro­duced by the inner tur­moil of a child abused by her step­fath­er and moth­er.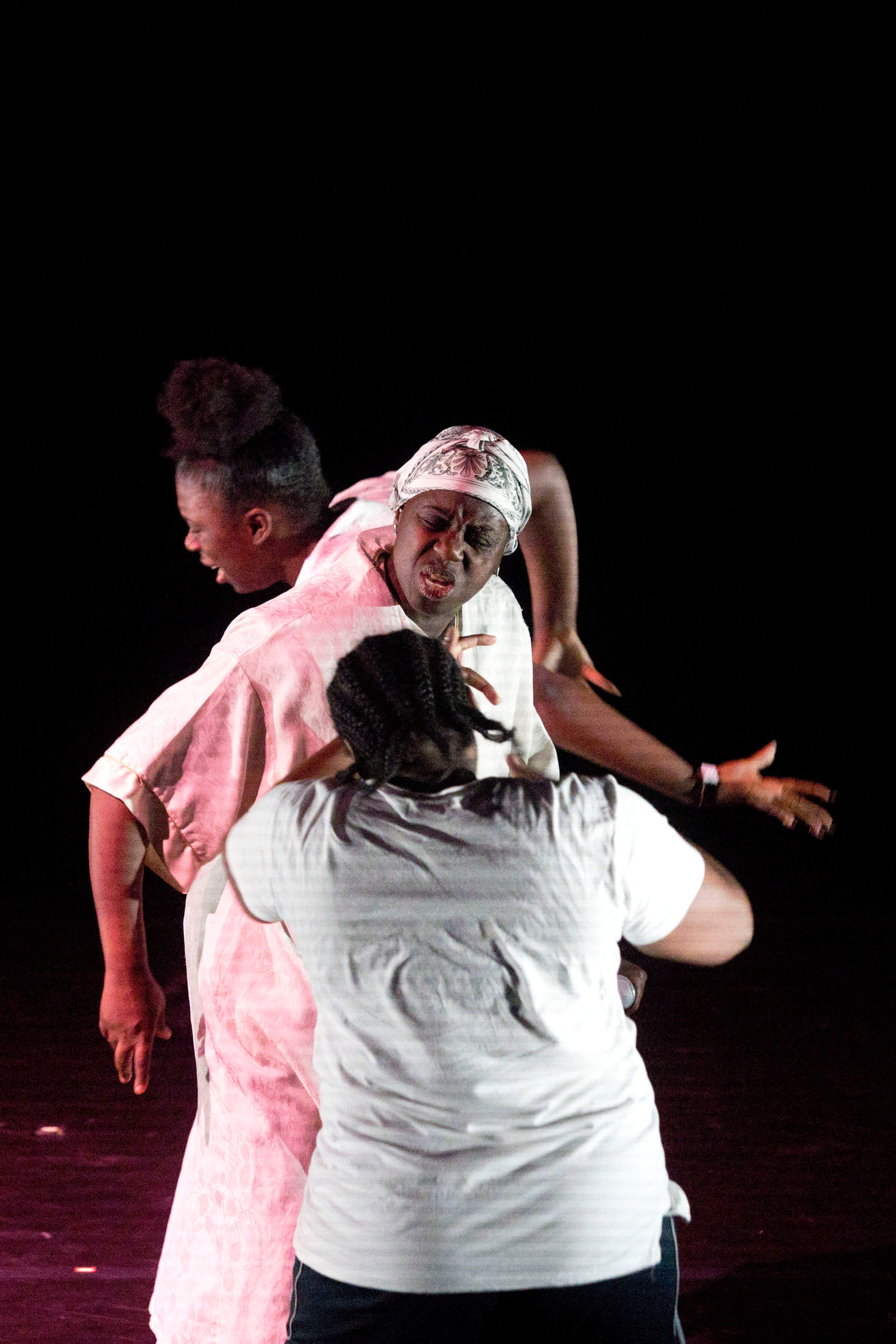 The second half of the main stage show reopened with anoth­er heart­felt ded­ic­a­tion to a tran­scen­ded soul – Paul Trouble Ander­son– by the Perry Louis Jazz Cotech Crew, pay­ing homage to the dance­floor Jazz and Boo­gie scene of 1970s and 80s Lon­don that the DJ, pro­du­cer and dan­cer helped to shape. WeWolf, com­prised of LA based Rub­ber­legz and Ger­many based James Gregg, saw the duo lit­er­ally com­bine to present 'Decay', a unique and engross­ing set of move­ments and shapes that saw the dan­cers util­iz­ing some incom­pre­hens­ible dex­ter­ity to often appear as a bizarre amal­gam­a­tion of sen­tient flesh. This was fol­lowed the pro­foundly per­son­al 'Find­ing Me' by Angy­il McNeal, which star­ted with a har­row­ing account of her child­hood in Kan­sas City as the daugh­ter of a drug user fath­er and drug deal­er moth­er. McNeal has used dance to over­come her situ­ation, which has caused her to cre­ate dif­fer­ent sides of her­self, some of which were explored through her pop­ping, out­fit changes and light­ing.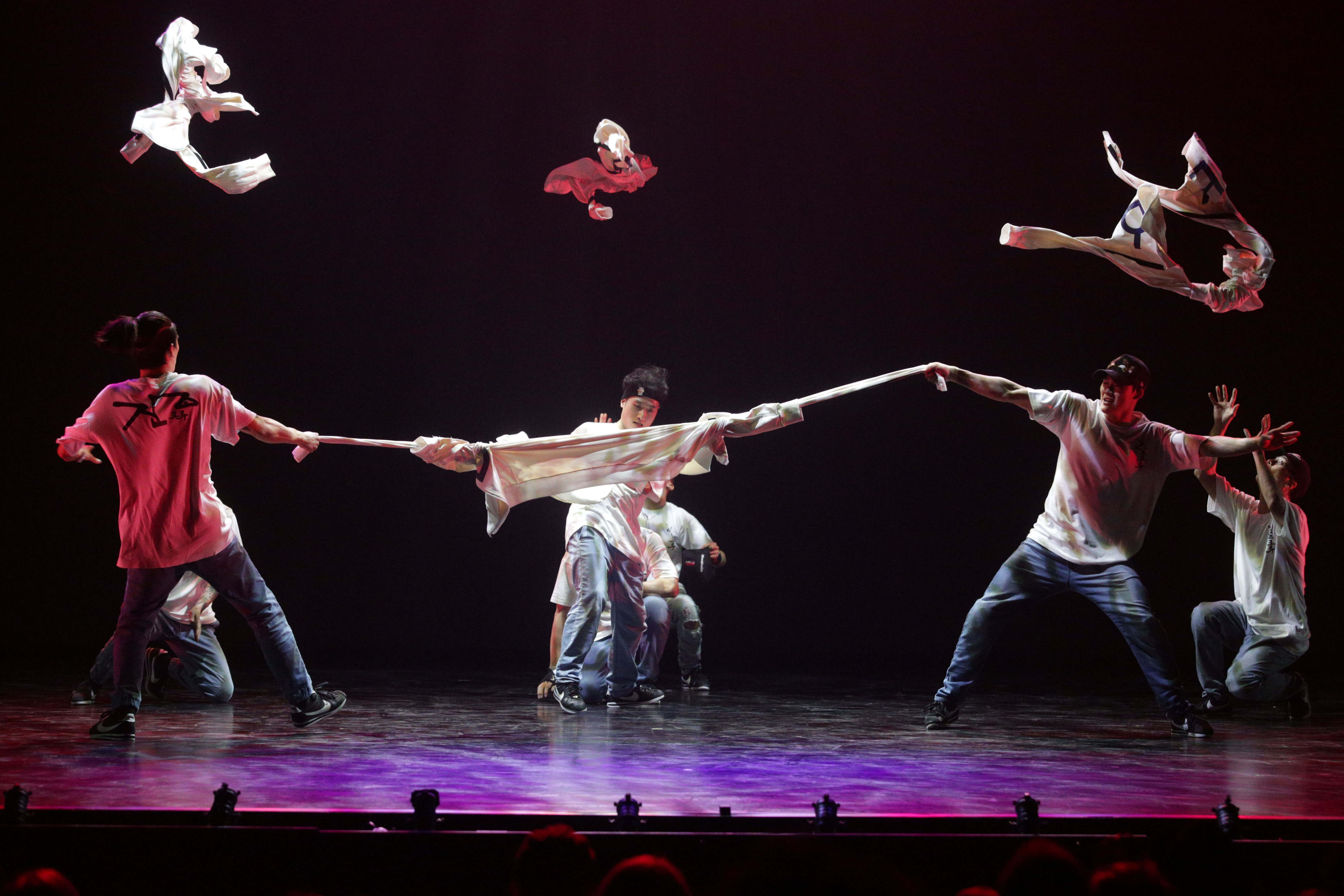 The finale of the show was anoth­er high­light; one of the biggest b‑boy crews in the world, Battle of the Year World Cham­pi­ons Jinjo Crew of South Korea. Demon­strat­ing the best attrib­utes of the long leg­acy of Korean break­ers, the crew com­bine level rais­ing takes on estab­lished moves with innov­a­tion, acro­bat­ic deft­ness and their own cul­ture, mov­ing from tra­di­tion­al Korean music and cloth­ing to all out clas­sic break­ing style. The whole routine was insane, espe­cially when they man­aged to tie all their hood­ies togeth­er in one move­ment! It was a mad­ness!
Breakin' Con­ven­tion had suc­cess­fully cel­eb­rated it's sweet 16 with an aston­ish­ing event. Every­one involved demon­strated the care, pre­ci­sion and love that has gone into the art of each per­former and estab­lished Breakin' Con­ven­tion as a power­house of Hip Hop, dance, theatre and cul­ture in Lon­don and world­wide, and that I'm sure will lead to at least anoth­er 16 years of suc­cess.
Pho­tos by Belinda Law­ley
The fol­low­ing two tabs change con­tent below.

Apex Zero
An emcee, beat­maker, film­maker and writer from Lon­don with Gren­adian roots, Apex Zero has spent his life learn­ing and liv­ing Hip Hop cul­ture, using it to inspire and affect change. Based in Beijing for a few years and reg­u­larly tour­ing the globe, Apex is well trav­elled, and uses the les­sons this provides to inform his art and out­look. He is a mem­ber of the Glob­al­Fac­tion digit­al pro­duc­tion house and the inter­na­tion­al Hip Hop col­lect­ive End of the Weak.

Latest posts by Apex Zero (see all)