see•zuhn // noun: "A peri­od of the year char­ac­ter­ized by a par­tic­u­lar cli­mat­ic fea­ture marked by a par­tic­u­lar activ­ity, event, or fest­iv­ity."
On the sur­face 2020 might feel like 'end times' to most people but what seems like ran­dom chaos is giv­ing birth to pur­pose­ful order, nature is always shift­ing to cre­ate bal­ance and like the sea­sons everything is in motion. "The Sea­son" is the 3rd stu­dio album by west­coast duo Grand Opus, Fresno MC Joc Schol­ar and Oak­land pro­du­cer, Cent­ric.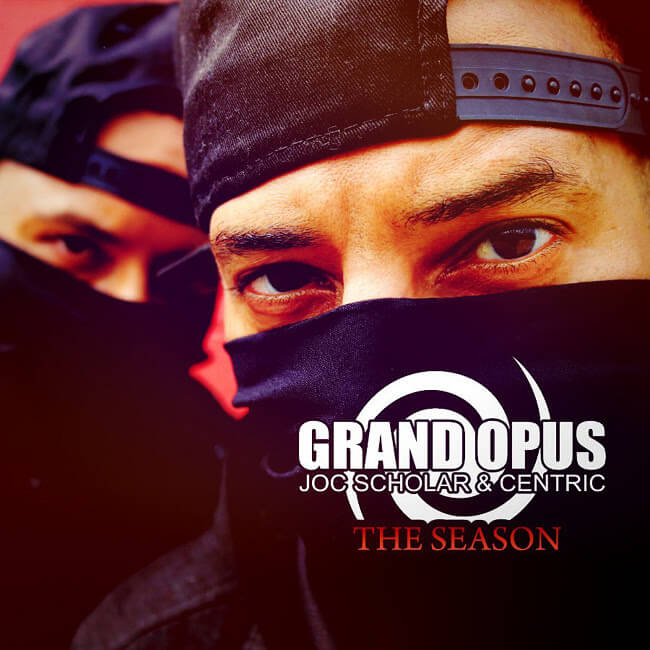 LISTEN: https://grandopus.bandcamp.com/album/the-season
01. Tri­logy
02. Watch & Observe
03. Plan. Plot. Strategize.
04. Time Cap­sule
05. Hold Ya Head Up
06. Activ­ate
07. Cul­tiv­ate Cul­ture
08. Work in Pro­gress
09. Fam­ily Ties
10. High­er Fre­quency (feat. Khae)
Writ­ten, Arranged & Per­formed by Joc Schol­ar
Pro­duced, Mixed & Mastered by Cent­ric
The fol­low­ing two tabs change con­tent below.

MJ Savino
MJ is Hip Hop Blog­ger, Pub­li­cist, Book­ing Agent, Act­iv­ist, but fan first and fore­most. "Hip Hop saved my life, it is only right I give back to the cul­ture"!

Latest posts by MJ Savino (see all)