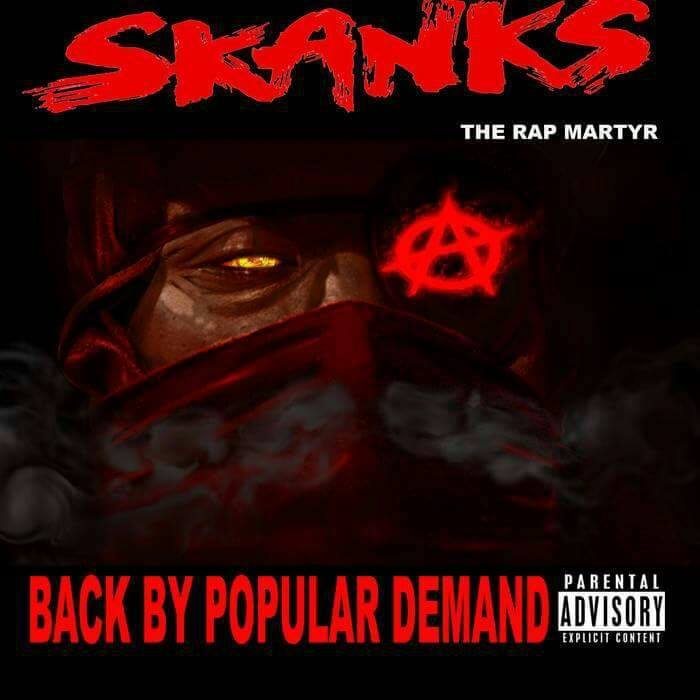 Q. Tell us about your early hip-hop influences…there were some legends record­ing in your brother's stu­dio, right?
Yes cor­rect I grew up watch­ing dudes like Das EFX, Mos Def and Talib Kweli and so many oth­ers recor­ded right in my base­ment with my big bro Goldz da may­or and Self. I got a ser­i­ous hands on crash course about mak­ing music before i was even a teen­ager but my true influ­ences were KRS-One, Big Daddy, Ghost face, Nas, Kane, Dela soul — my list is too big to name so I sug­gest you check out my video 10 favour­ite rap­pers, it's a remake of B.I.G's 10 crack com­mand­ments you will get an idea of who my influ­ences were from that.
[youtube]https://www.youtube.com/watch?v=XOm83EZBK9w[/youtube]
Q. Out of every­one that inspired you, does any­one really stand out?
Yes KRS-One was able to make drop­ping know­ledge cool for a while but if a MC test he had some of the hard­est to kill em with plus he brought that reg­gae dance­hall vibe to hip hop with The Bridge Is Over and so many oth­er of his hits, all around ver­sat­ile true emcee
Q. What was the exper­i­ence of get­ting into the hip-hop world at such a young age like?
It was cool… more fun than any­thing. I didn't under­stand the busi­ness part much but the shows were amaz­ing. To me per­form­ing and record­ing the actu­al music was all I cared about and the trav­el­ing was fun too.
Q. What's been the high­light of your career so far?
Hmmm that's hard its so many accom­plish­ments I am proud of like for 3 weeks straight a joint I got with Ruste Juxx, Grand Sur­geon and Wyld Bunch pro­duced by Big Bob called One Time has been get­ting play on video music box 3 weeks in a row. I grew up on that show but that's just one of many accom­plish­ments. I would say just get­ting recog­nized by the greats I grew up listen­ing to; like Easy Mo Bee has worked with me and per­son­ally told me he likes my music, Dj premi­er was scratch­ing my vocals up live right in front of my face inter­view­ing me Live From HeadQ­Cour­terz also I remem­ber per­form­ing 10 favor­ite rap­pers in front a packed house and Sad­at x and Plan­et Asia telling me how dope my per­form­ance was! Too many to actu­ally pick just one I could go on and on for days.
Q. How have you seen hip-hop change over the years?
It went from hav­ing such artist as a Tribe Called Quest, Kool G rap, Mc Ham­mer and NWA coex­ist­ing on the radio to just pretty much one type of sound run­ning main­stream air waves. It's no more bal­ance this is how all music with sub­stance became under­ground.. smh.
Q. How do you feel about cur­rent com­mer­cial hip-hop?
My last answer pretty much sums that up, I don't like the fact that there is no bal­ance, I am not hat­ing on any­body just think the audi­ence needs a choice not just forced fed the same old shit over and over again just recycled a bit.
Q. You also foun­ded the super group Bankai Farm…does the cre­at­ive pro­cess dif­fer work­ing as a group rather than on your own?
Yes it's a head­ache lol keep­ing up with all these dif­fer­ent per­son­al­it­ies no one mem­ber is the same so I have to work with each one dif­fer­ently but the fin­ished product makes the hassle all worth it.
Q. Tell us a bit about your new record 'Back By Pop­u­lar Demand'…
It's a banger filled with exclus­ives plus live com­ment­ary through the whole thing with myself and Dj premi­er. Check it out when you get a chance you won't be dis­ap­poin­ted www.skankstherapmartyr1.bandcamp.com
Q. There's sev­er­al guest spots on the album…do you have a favour­ite?
No every­body came on and killed it pro­du­cers and artists. I had Napolean Da Legend on there, my Bankai fam – Shabaam, Sah­deeq, Ruste Juxx, F.O.D and so many oth­er tal­en­ted artist on there it was fun cre­at­ing!
Q. Who would be your dream col­lab­or­at­or?
Dj premi­er, M.F Doom And Ghost­face Kil­lah
Q. What's next for you…are you tak­ing the record on tour?
Yes about to be over­seas by the Decem­ber with Ruste Juxx and Gstats, So look out for us!
The fol­low­ing two tabs change con­tent below.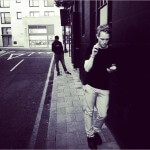 Micky Roots
Micky roots is one of the edit­ors of I am hip hop magazine, a pure hip hop head and visu­al artist he brings his strong know­ledge of hip hop, social con­scious­ness & polit­ic­al con­cern to No Bounds.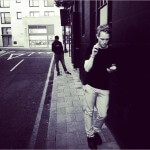 Latest posts by Micky Roots (see all)