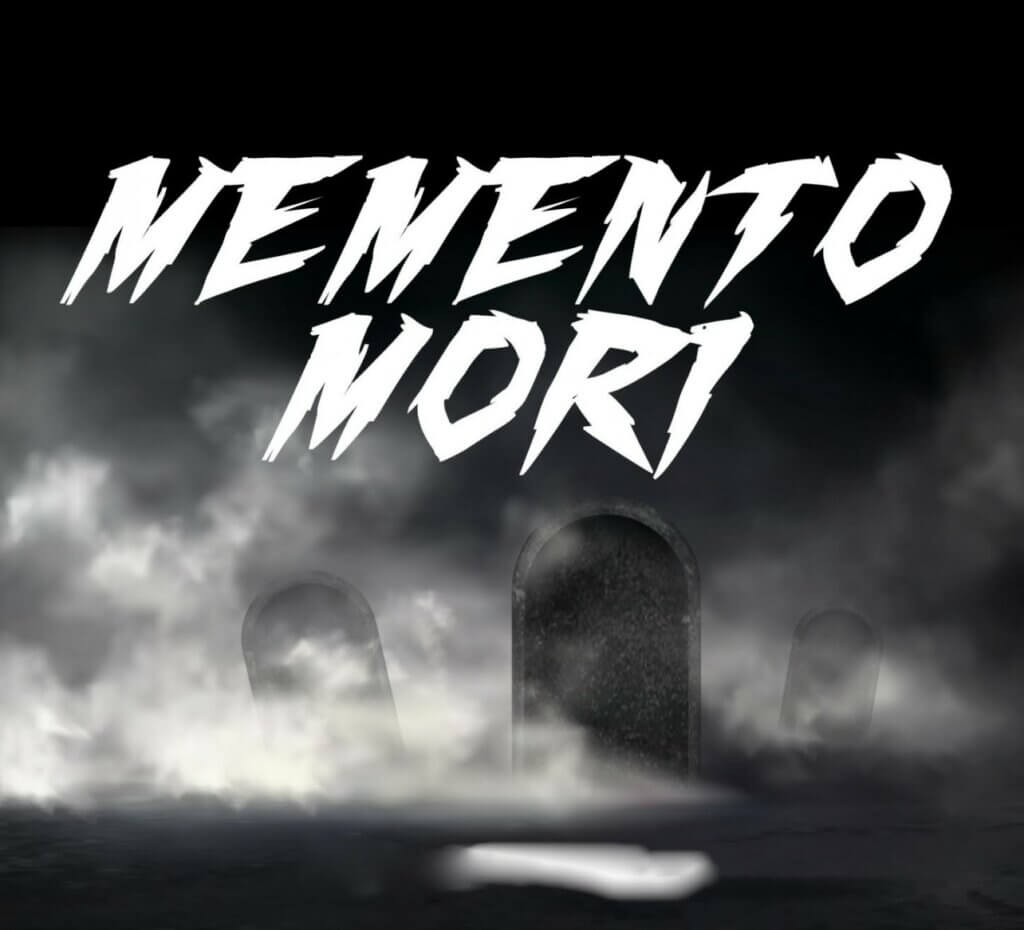 Rising Hip-Hop artist Senibo, hail­ing from Niger­ia drops his latest album 'Memento Mori'. We catch up with him to learn about his music influ­ences and the pro­cess behind it.
Listen Here to Memento Mori'
Tell us about your early influ­ences when it came to you want­ing to make music?
My early influ­ences are very var­ied in genres bey­ond hip hop. Grow­ing up in a very music­al house­hold, hav­ing both par­ents and two sib­lings as chor­is­ters, and every­one 6 of us played the grand piano grow­ing up in the liv­ing room. How­ever, our music­al taste was def­in­itely not clas­sic­al alone. One broth­er played Diddy, the oth­er played Boyz to men. One sis­ter played pink, and the oth­er Back­street boys. This diversity attests to my diverse body of work, and my gen­er­al approach to music. But if it's one thing I can do, I can rap.
My influ­ences in rap per­son­ally stem from Diddy 'shake your tail feath­er' for the Bad Boyz soundtrack, to Nelly, Ush­er (because of my sis­ters infatu­ation with him, I got hooked on the smooth singing vibe). Later on in adoles­cence, at around 16, I heard Lil wayne, I was blown away. I knew there was some­thing above aver­age, some­thing spe­cial some people have har­nessed from child­hood with love and cre­at­ive mas­ter­piece cre­ation as inten­tions. I was blown away to say the list. Then I couldn't res­ist the urge to want to be that excep­tion­al, then I star­ted going to the stu­dio.
Although my first stu­dio ses­sion was when I was 11 years of age, I've nev­er stopped, and I have mastered my craft with over ten thou­sand hours of 'ser­i­ous play' as I call it, and in turn, nam­ing my 2019 EP by this oxy­mor­on 'ser­i­ous play. This pro­cess of music­al and self-dis­cov­ery has grown into this body of work 'Memento Mori', which I con­sider a mas­ter­piece to say the least.
What is the Hip-Hop scene like in Niger­ia? Is it easy for artists to be heard?
The Hip Hop Scene in Niger­ia is quite Niche, because Nigeri­ans like to dance, thus Afro Beats, How­ever, the Hip Hop scene is really hot, because in oth­er for a rap­per to be heard in Niger­ia, the rap­per has to be so good that its just inex­plic­able and incred­ibly magic­al to say the least. We have the likes of MI Abaga, that just dropped a song with NAS, Sauce Kid The Nigeri­an Amer­ic­an rap­per known as the Afric­an Rap Ambas­sad­or. These fel­las are so good, how­ever, their climb was steep, because Nigeri­ans are mostly Afro Inclined. Thats why I took out years to just mas­ter Hooks that I sing, Har­mon­ise and sound like an actu­al fea­ture from a sing­er that could pass for Burn­a­boy in terms of skill and range. On songs like 'Vibing' and 'Wait­ing' on this pro­ject, I brought in sing­ers, but on the rest, I'm tak­ing it, and it comes out cor­rect.
So I would say, the only way to be heard by the Nigeri­an Music Scene as a rap­per, is to fuse singing, and drum pat­terns, that rep­lic­ate the son­ic scenery of an Afro track, so when the rap comes in it is actu­ally a nice spice. Fusion is the way.
Con­grats on your second album 'Memento Mori'! What is the mean­ing of the album and what can we expect to hear?
You can expect to hear heal­ing sounds. Let me explain. I learnt that the inten­tion of the artist regard­less of genre is the out­come of any track every time. We could be talk­ing about smoking weed, or girls, or some­thing banal, but the son­ic inten­tion is to heal the listen­er, and have them have a psy­che­del­ic exper­i­ence of the being God with a big G. These inten­tions, cut through the fre­quen­cies and alter them to be the inten­ded.
So what you expect to hear are songs about Love, Broth­erly, Exist­en­tially, Sen­su­al and Sexu­al. How­ever, the fre­quen­cies are ulteri­orly motived to effect Nir­vana to the listen­ers.
Burn­a­boy is my favour­ite, because we met when he was just kick­ing off, we smoked joints, watched a movie, and I watched him in deep con­tem­pla­tion, there­after, watch him take over the world. Although its length is inter­lude by dur­a­tion its one of my most loved. I con­ver­ted it into a vir­al clip reel format, and cut it into one minute as luck­ily my words stop at one minute dot.
Lyr­ics (first 8 bars)
"I lead from behind, go ahead and shine
Just wanna be, Burn­a­boy jeal­ousy wan make me burn the boy
Who burn the boy mama Afrique
That broth­er reach­ing the peak,
I be watch­ing from the side line guess I'm a freak
A Stan my man
The dicho­tomy and gate keep­ers no longer exist
So what hold­ing my feet
Now I'm ten toes to the ground like he always says
Put the men­tos in my mouth now spit­ting fresh"
Anoth­er song I hold dear to me is 'Vibing' fea­tur­ing Arlene FL. This joint was actu­ally exec­ut­ive pro­duced by CEO of Square Ball Records. His com­pany cre­ated Burn­a­boys very first Video 'Like to Party', and his record label cur­rently has the likes of 1DA BAN­TON, also a Port Har­court breed from my tribe cur­rently mak­ing waves. Adasa Cookey The CEO, asked my to rap on a song, and bring in a female to sing the hook, and the beat should be Altern­at­ive Afro.
So I got to work, I got the beat done, got the female vocals, and dropped one of my best verses so far.
Then Rock God is just a song that son­ic­ally brings me back to source every time.
We are so sorry to hear about the passing of your pro­du­cer. As a res­ult of this sad news, you had to pro­duce this album your­self. Tell us about the pro­cess behind the pro­duc­tion?
This part, is the reas­on why one should love what they do, because it's so much work. From mak­ing the instru­ments indi­vidu­ally, mix­ing them indi­vidu­ally, hav­ing a mastered qual­ity of the beat in coher­ent com­bin­a­tion of blen­ded instru­ments, Then writ­ing or free styl­ing the verse and or hook. Because the approach to every song is dif­fer­ent. You don't write all the time, and you don't free­style all the time neither do you free­style a whole song or write a whole song every time. The tides change at every stage moment and spir­itu­al ambi­ence of the Track. After cap­tur­ing my vocals, I mix every inch of it in intrins­ic detail, every four bars mostly requires a dif­fer­ent touch to the gen­er­al mix, volumes, backups, reverbs and Echos etc are also unique to each song so a needle drop antenna is required here.
Finally the mas­ter.
The mas­ter is quite easy on my DAW because of the pre­sets, and my extens­ive exper­i­ence with it. What is required is due dili­gence in clean­ing up every micro por­tion of the track while mak­ing it hol­ist­ic­ally meant to be togeth­er.
Tell us about a time where Hip-Hop saved your life?
When my mum passed, without Music I would have passed with her because she wasn't due. Put­ting the emo­tions into music took me out of the funk and the energy was util­ised in a pro­duct­ive way as opposed to total self destruc­tion. With my newly developed strength and con­fid­ence, the abil­ity to climb a stage, and give a hyp­not­ic and enchant­ing show takes a cer­tain level of cour­age that has led to even more self aware­ness, and thus more cour­age as well as stead­ily increament­al belief and power. Mas­ter­ing music the way I have, I have watched the power of music, and its uncan­nily identic­al to the power of God. I've watched people find­ing me irres­ist­ible, and find­ing myself as mys­ti­fied as the listen­er. Now I under­stand why Kanye said, "no one man should have all that power".
What else have you got com­ing up?
Dur­ing the fest­ive peri­ods, I usu­ally get linked to shows organ­ic­ally. How­ever, I will be tour­ing Port Har­court Eagle Island 24 and 25 Decem­ber
This is a show I did for Heal­ing Whis­pers UK based men­tal health NGO https://www.youtube.com/watch?v=JG_oKOO6Zhw
Sup­port SENIBO on Social Media
Listen to more of SENIBO
The fol­low­ing two tabs change con­tent below.

Rishma Dhali­w­al has extens­ive exper­i­ence study­ing and work­ing in the music and media industry. Hav­ing writ­ten a thes­is on how Hip Hop acts as a social move­ment, she has spent years research­ing and con­nect­ing with artists who use the art form as a tool for bring­ing a voice to the voice­less. Cur­rently work­ing in TV, Rishma brings her PR and media know­ledge to I am Hip Hop and oth­er pro­jects by No Bounds.

Latest posts by Rishma Dhaliwal (see all)