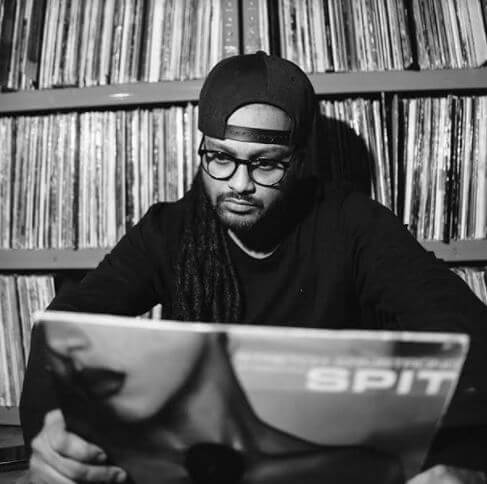 I am an unapo­lo­get­ic lov­er of hip hop or rap music. It is just one oth­er of many cre­at­ive art forms developed by people of col­our that has changed the world by con­trib­ut­ing to social con­scious­ness. As a Jamaic­an woman I take great pride in Jamaica's con­tri­bu­tion to the cre­ation of Hip Hop. Any true lov­er of hip hop knows that it is cred­ited to have ori­gin­ated from DJ Kool Herc, a Jamaic­an DJ through his "Back to School Jam", hos­ted 1973, in the Bronx of New York City.
As a little brag­ging aside, Jamaica is such a spe­cial little island. We are a little dot on the world map yet have con­trib­uted so incred­ibly to the world through art form with the devel­op­ment of music genre like hip hop, reg­gae and now, the first female and woman of Afric­an des­cent vice pres­id­ent., Kamala Har­ris.
I have said it once and I will say it again, Jamaica, we likkle but we tallawah! For any­one who may be unfa­mil­i­ar with the phrase, it is a pop­u­lar patois pro­verb that trans­lates to "we are a small nation, but we are strong-willed and determ­ined."
Any­how, I digress.
Music­al ele­ments anti­cip­at­ing hip hop music have been iden­ti­fied in blues jazz and rhythm and blues record­ings from the 1950s and earli­er. His­tor­ic­ally, Hip hop as music and cul­ture formed dur­ing the 1970s in New York City from the mul­ti­cul­tur­al exchange between Afric­an-Amer­ic­an youth from the United States and young from oth­er coun­tries, spe­cific­ally coun­tries in the Carib­bean.
Crossly Scott in his paper "Meta­phor­ic­al Con­cep­tions in Hip-Hop Music," states that hip hop music in its infancy was an out­let and a voice for the dis­en­fran­chised youth of mar­gin­al­ized back­grounds and low-income areas as hip hop cul­ture reflec­ted the social, eco­nom­ic and polit­ic­al real­it­ies of their lives. Many of the people who helped estab­lish hip hop cul­ture, includ­ing DJ Kool Herc, DJ Disco Wiz were of Lat­in Amer­ic­an or Carib­bean ori­gin.
It is import­ant for us to remem­ber the true ori­gins of hip hop. It was a genre provid­ing a voice to the voice­less. Spe­cific­ally, rap music was a voice to dis­em­powered people of col­our who were suf­fer­ing from the eco­nom­ic, social and racial inequal­it­ies built into the sys­tem, stem­ming ulti­mately from slavery. Clas­sic hip hop con­tains all the traits of advocacy against injustice, over­com­ing the adversity of incred­ible hard­ships and inequal­it­ies. This is indic­ated in clas­sic hip hop songs like Gang Starr's Moment of Truth, Tupac's Changes. Clas­sic rap music has been a source of uplift­ment for the dis­en­fran­chised, a warn­ing of what can befall you if you hang with the wrong crowd. This is indic­ated in songs like Nas's I Can. I Can, is prob­ably one of the most inspir­a­tion­al hip hop anthems developed in mod­ern times and even samples tra­di­tion­al clas­sic­al music with the use of Beethoven's Fur Elise through­out the track.
Clas­sic Hip Hop also indic­ated the bril­liance of just plain old clev­er word­play, poetry, impact­ful and pro­found storytelling. Per­son­ally speak­ing, one of the greatest songs, hip hop or oth­er­wise for me is Slick Rick's Children's Story. Children's Story is a music­al nov­el, with a prot­ag­on­ist, pace, ten­sion, con­flict. Any and every lit­er­ary device you can think of is in Children's Story!
In Nas's record, Nas is Like, he show­cases the bril­liance of his lyr­ic­al ver­sat­il­ity. The pro­duc­tion of Nas Is Like also fea­tures heav­ily clas­sic hip hop with the use of scratch­ing.
Nowadays crit­ics of hip hop dis­miss the genre for its sex­ist or miso­gyn­ist­ic lyr­ics. Many argue that hip hop has evolved from its true ori­gin of advocacy for social justice and uplift­ment of the dis­en­fran­chised into a genre that is overly occu­pied with objec­ti­fy­ing women and lav­ish life­styles.
As you can see from the his­tory of hip hop, DJs have played an instru­ment­al role in the cre­ation of the genre. Lon­don DJ, IAM­DJRD, seeks to revive the genre with pro­duc­tions that embody hip hop in its clas­sic form while adding his own per­son­al mod­ern twist.
IAM­DJRD has worked with hip hop legends such as Nas, Run DMC, Slick Rick, Talib Kweli, Red­man & Meth­od Man, DJ Yella of N.W.A, Busta Rhymes as well as Carib­bean greats like Dami­en "Jr Gong" Mar­ley and Gyp­tian.
In his new records Pos­sessed (linked in the tile here) and Liv­ing and Dying (above) he teams of with artist Larynx to incor­por­ate clas­sic hip hop sound and lyr­i­cism. He agreed to speak with www.howeoneearth.blog on his back­ground, pro­duc­tion pro­cess and what is miss­ing in today's hip hop.
HOWEONEARTH.BLOG Q & A
How is it you got into music, what is your back­ground regard­ing music?
IAM­DJRD "I always had a thing for music from a very young age. Then when I turned 16, I start DJ-ing for house parties etc. As soon as I turned 16, I star­ted work­ing as a radio DJ. Then, I decided to chase the dream [of becom­ing a DJ] and do it pro­fes­sion­ally. My DJ/producing work got known around the UK uni­ver­sity stu­dent scene. [The uni­ver­sity scene] got me the access to show­case my tal­ent to stu­dents around the world. After a while I got offered to spin for record com­pan­ies to break new records to clubs. [I began tour­ing] with Amer­ic­an artists [on their] tours as [an] open­ing act. [I] work[ed] my way up to open­ing for rap legends and my favour­ite artist Nas for his Life is Good Tour. [I was the] DJ for Nas & Dami­an Marley's Dis­tant Rel­at­ives Con­cert after parties. Then I became a mem­ber of WU Tang Clans "WU DJ Coali­tion." [I] con­tin­ued to sup­port artists such as Red­man & Meth­od Man, Busta Rhymes, Tyga and Talib Kweli. Now with the rela­tion­ship I have in the industry I work as A&R for many labels/artists. Work­ing with many great artists I learned a lot. I have received espe­cially great advice from Raek­won and Talib Kweli. Now we are put­ting our energy in our art."
Could you describe the production/instrumentation of some of your music like "Pos­sessed" and "Liv­ing and Dying?"
IAM­DJRD: "Yes, I pro­duce all my tracks. Liv­ing & Dying is a 5 year old song that we recor­ded while on tour with Talib Kweli. I used a MPC to make the beat. One beat I played to Niko and Larynx on tour, they liked the beat and ended up record­ing the song in the hotel room with Talib Kweli engin­eer. I have to shout out to Talib Kweli for always sup­port­ing 100%"
The beat on "Pos­sessed" is quite somber and thought­ful. Could you describe why you sought to cre­ate this kind of sound?
IAM­DJRD: "[For Pos­sessed] I want[ed] [the] beat to be very thought pro­vok­ing and bring a little bit of a jazz vibe to it. I always try to cre­ate art without what's pop­ping right now. Espe­cially artist like Larynx who can do bet­ter on beats like this I thought.
I laid the drums and star­ted work­ing on the rest of the pro­duc­tion on "Pos­sessed." I had Larynx in the stu­dio and my ses­sion piano play­er Zoe Alex­an­dria to try some sounds and after the ses­sion, doing vocals. We did the final arrange­ments in LA with my engin­eer "Csik."
There is a lyr­ic in your new song Pos­sessed feat Larynx that says "…just the begin­ning, our story's not over…older wiser instinct­ive sharp…leaving a dis­tinct­ive mark." Is it import­ant for you to leave behind a dis­tinct­ive leg­acy?
IAM­DJRD: "Me and the artist I [am] work­ing closely [with] for us, we doing it to leave a dis­tinct­ive leg­acy for sure."
As a DJ who or what inspires you to cre­ate the instru­ment­als that you make?
"I cre­ate art and do my part for hip-hop. We are try­ing to give mes­sages and do mean­ing­ful music."
Pos­sessed seems to have an older hip-hop legend feel, do you inten­tion­ally go for that old school hip hop nos­tal­gia in your pro­duc­tions?
IAM­DJRD: That is what miss­ing out big time in the game. Right now, so much dis­respect to females or [rap­pers] always lie about [their] life­style. [Hip-hop has become] about beef, cars and bling or about some stu­pid area codes.
In our music we talk about all this but nev­er say we live this life as we don't. Obvi­ously, we have our past in the streets how­ever we grow and elev­ate from all that to do what we do now.
Ulti­mately, yes that's my sound, golden era [of hip-hop] style, boom bap with [a] mod­ern twist I would say. Boom bap is a music pro­duc­tion style that was prom­in­ent in the East Coast dur­ing the mid-1980s to the early 1990s. The term "boom bap" is an ono­ma­to­poeia that rep­res­ents the sounds used for the bass (kick) drum and snare drum, respect­ively.
Yes, one thing I noticed with your music is the lack of non-miso­gyn­ist­ic lyr­i­cism, which I and I believe many cur­rent day crit­ics of rap music would appre­ci­ate. What do you think about what crit­ics point out is a prob­lem with Hip-Hop/rap music, ie, the often sex­ist and/or miso­gyn­ist­ic lyr­ics towards women?
IAM­DJRD: "We don't sup­port that. I don't even work with artists if they are not on the same tip."
Which era of hip hop would you say pro­duced the best con­scious music and what do you think about the use of hip hop in Broad­way music­als like Hamilton for example?
IAM­DJRD: "Well the best [hip hop music] was done in the 90s for me, even the early 2000s. Then shit went down the hill. I blame the record labels and radio sta­tions for this. Both [the record labels and radio sta­tions] lack on pro­mot­ing the real art. They start[ed] chas­ing the money.
It's great, hip-hop being used on Broad­way it's major win for the hip-hop cul­ture."
What was it like work­ing with rap legends like Nas (pho­to­graphed with below) and Slick Rick?
IAM­DJRD: "Work­ing with Nas and Slick Rick was [a] bless­ing from [the] most high. As a DJ and fan of the cul­ture it's one of my favour­ite moments and it was a great exper­i­ence."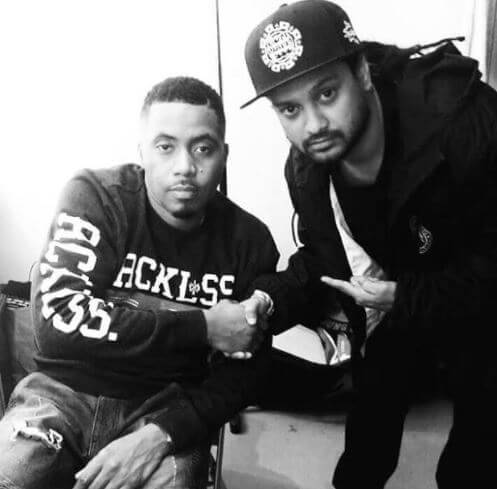 Where can people find your music and con­nect with you?
IAM­DJRD: "I am on all social media. Face­book: IAM­DJRD, Ins­tagram: @iamdjrd"
Spe­cial thanks to IAM­DJRD for par­ti­cip­at­ing in the www.howeoneearth.blog Q & A ses­sion!
You can buy or stream his new single Pos­sessed fea­tur­ing Larynx on all plat­forms by fol­low­ing the link! Give a listen above to IAMDJRD'S single Liv­ing and Dying fea­tur­ing Larynx and Niko Is.
Con­nect with IAM­DJRD on Ins­tagram for more pho­to­graphs! All pho­to­graphs were taken from his Ins­tagram page. You can also con­nect with me, Nadia @nadianhowe on Ins­tagram.
The fol­low­ing two tabs change con­tent below.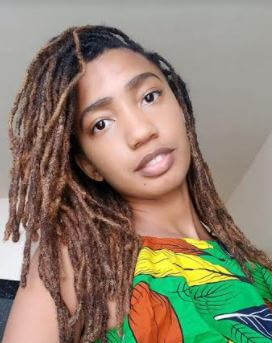 Nadia is a Jamaican/American writer, attor­ney and avid lov­er of books and music. She runs a blog www.howeonearth.blog where she writes about music, leg­al top­ics and social issues centered mainly around the afro-dia­spora.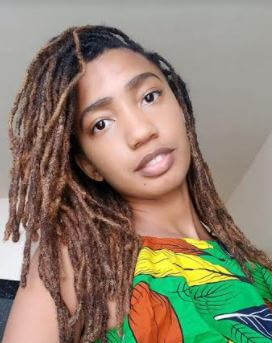 Latest posts by Nadia Howe (see all)