Photo Credit: Pharoahe Monch Facebook
As a dedicated Hip Hop head and emcee, I pride myself on having seen the majority of my musical influences live – at least the ones we have been fortunate enough to still have with us during my adult lifetime. That said, one of the exceptions to this principle was the former Organized Konfusion member and Rawkus Records signee, the Queens borough reppin' legend of both underground and mainstream success, Pharoahe Monch. Until now…
Throughout February 2014, Pharoahe Monch toured Europe promoting his newest album 'PTSD', playing at a load of venues across the UK including Brixton, Liverpool, Manchester and Bristol. I managed to hit Concorde2 in Brighton to catch his performance on the South Coast.
As the venue steadily filled, the waiting crowd was entertained by some of the best UK Hip Hop artists on the scene at the minute. The 7-piece, 3 emcee strong Hip Hop band Granville Sessions kicked the night off playing tracks of their deadly new album 'Forward'. The heavy-hitting, dark, string-driven 'Domino' got the most love, alongside the album's title track, which featured an out-the-blue appearance from UK heavyweight Stig of the Dump. Stig stayed on stage to support the boom-bap soul sounds of the dude with probably the fastest growing reputation in the UK at the moment; the deeply talented Rag 'N' Bone Man. Blessing melodic and classic sounding Hip Hop beats with his fresh yet old-skool Blues tone vocals, the High Focus Records singer showed exactly why his future's looking so bright.
So to the main event…
After a short break, the crowd was buzzing. The atmosphere was agitated and electric as the lights went down with many members of the front few rows (myself included) moving restlessly in in anticipation of the inevitable mosh pit. We weren't disappointed! Pharoahe hit the stage with characteristic charisma, enthusiasm and energy, dropping bomb after bomb from his extensive and impressive repertoire. Nearly all my favourite tracks came in nearly back to back, from 'Agent Orange', to 'Fuck You', to 'My Life' to 'Clap', and we even got treated to the Organised Konfusion classic 'Stress' that sent the spot wild. Backed by the insanely talented DJ Boogie Blind of the legendary X-Ecutioners, Pharoahe expertly wove classic hits in with potent new material (including Bad MF that had dropped online the day before), each with his trademark intelligent, expressive, animated and thought provoking lyricism and varied, unique flow. This performance displayed the depth of Pharoahe's skill as an artist and emcee; the crowd was engaging throughout as he bridged the gap between the Golden-Era and the present, highlighting an area where Pharoahe has succeeded where many emcees of his and previous generations have failed – having kept the essence of his music true to itself despite experimenting successfully with new sounds and ideas. In addition to his own material, Pharoahe showed his humility and dedication as a true Hip Hop head by firstly given a large section of light to DJ Boogie Blind so he could show his skills on the wheels, and secondly by throwing in a load of classic tracks to pay homage to artists whose music he said he loves. The most fitting was 'Next Episode', as Pharoahe paid tribute to the late, great Nate Dogg, before dropping their collaboration 'Oh No'.
But there was more to come. Despite having been a near constant mosh pit throughout (largely instigated by myself and my First and Last/POZ/Official Mosh Starters brother OMeza Omniscient), nothing compared to when the anthem sounded out. When 'Simon Says' dropped, it kicked of differently!! There was barely space to through elbows as what seemed like everyone in Concorde2 went nuts. Pharoahe ended the show there, but returned for an encore that made the night of all the sisters in the house, dropping 'The Light' followed by a track I'd never heard; new lyrics over what sounded like a sample of 'Butterflies' by Floetry (later covered by Micheal Jackson). It was a big ending to a big night, one of the hypest shows I've been to in a while – as was expected by the emcee who told you that "Simon says 'Get the Fuck Up'…".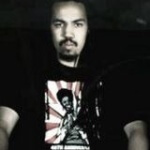 The following two tabs change content below.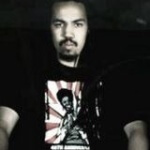 Apex Zero
Apex Zero is an emcee and beat maker who has been expressing his anti-political views and extending his work towards defining, inspiring and creating lasting change through Hip Hop for over a decade. Apex has been working with grassroots and militant organisations, educating himself and others, organising and building towards overturning the oppressive mechanism at large since his mid-teens, around the same time that he entered London's underground Hip Hop scene as part of his crew, First and Last with his brother OMeza Omniscient. Years of earning respect and enhancing their reputation, which lead to collaborations and working relationships with many of the scenes most prominent artists and organisations, manifested in the October 2013 release of Apex's debut solo album 'Reality Provoking Liberation'. The 15 tracks of self-described 'Neo-Hardcore Hip Hop' gathered international acclaim from both fans and critics, further enhancing Apex's reputation as one of the strongest and clearest voices in anti-political, 'revolutionary' Hip Hop in the UK. Based in Beijing, China since 2014, Apex has been travelling outside of the UK, seeking new perspectives and aiming at enhancing his outlook, exploring different societies, connecting with Hip Hop heads, activists and scholars worldwide. Like his music, his writing is often an extension of his ideas and efforts to effect change in the world whilst enhancing and elevating both the culture of Hip Hop and the people who embody it.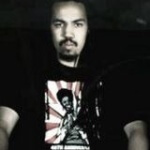 Latest posts by Apex Zero (see all)