This Autumn, South­bank Centre show­cases some of the most pion­eer­ing new artists using per­form­ance to chal­lenge soci­et­al norms includ­ing dan­cer and cho­reo­graph­er Oona Doherty, per­form­ance artists Trav­is Alabanza and Nic­ola Gunn, and theatre makers Lisa Ham­mond and Rachael Spence. Along­side these artists, South­bank Centre wel­comes back three import­ant com­pan­ies exper­i­ment­ing with form and chal­len­ging the audi­ence exper­i­ence; Reck­less Sleep­ers, and two South­bank Centre Asso­ci­ate Com­pan­ies — Forced Enter­tain­ment and Shobana Jeyasingh Dance. Winter sees offer­ings for all ages with the return of Cir­cus 1903 with new acts for 2019 fol­low­ing its huge suc­cess last Christ­mas, the arrival of a new dynam­ic inter­pret­a­tion of Black Beauty, and a fresh show from favour­ites Fas­cin­at­ing Aïda.
Carving out a place for them­selves as one of the UK's prom­in­ent trans voices, Trav­is Alabanza presents Bur­gerz — a per­form­ance that is both timely and unset­tling, explor­ing how trans bod­ies sur­vive and how audi­ences can address their own com­pli­city. After someone threw a bur­ger at them on Water­loo Bridge and shouted a trans­phobic slur, Alabanza became obsessed with bur­gers. This show is the cli­max of their obses­sion and will be accom­pan­ied by a talk on trans issues (PUR, 29 Nov — 1 Dec). Rachael Spence and Lisa Ham­mond also use their pos­i­tion on stage to bring to light their per­son­al exper­i­ences.
Part-ver­batim theatre, part-con­fes­sion, part-com­edy sketch show with singing and dan­cing thrown in, Ham­mond and Spence bring Still No Idea to Pur­cell Room fol­low­ing a highly suc­cess­ful run at The Roy­al Court Theatre. Delving into the stor­ies the pub­lic ima­gines for this pair, one dis­abled and one able bod­ied, by ask­ing people on the street for their plot ideas, they explore these stor­ies and what they say about soci­ety and per­cep­tions of dis­ab­il­ity (PUR, 11 — 12 Nov).
Part of Dance Umbrella 2019, Oona Doherty presents the Lon­don Première of Hard To Be Soft - a multi-dis­cip­lin­ary per­form­ance delving into the psyche of her nat­ive Bel­fast and the young male viol­ence haunt­ing her city. Using move­ment as a medi­um for under­stand­ing and a cata­lyst for social change, Doherty weaves every­day stor­ies into a tapestry of mes­mer­ising move­ment, reli­gious icon­o­graphy and haunt­ing sound by DJ Dav­id Holmes (QEH, 11 Oct). Nic­ola Gunn dis­sects the realms of human beha­viour through dir­ect address to her audi­ence in Piece for Per­son and Ghetto Blaster as she calls into ques­tion mankind's capa­city to make mor­al judg­ments. Start­ing with a dis­arm­ingly simple explor­a­tion of the mor­al conun­drum of what to do if one comes across a per­son throw­ing stones at a duck, Gunn slips across tem­pos, ideas and per­form­ance modes – from move­ment to dance to per­form­ance art and back again – to a com­plex, philo­soph­ic­al mus­ing on the very func­tion of art (PUR, 16 Oct).
South­bank Centre Asso­ci­ate Com­pany Shobana Jeyasingh Dance returns with the World Première of Sta­ging Schiele, a new com­mis­sion by South­bank Centre. Inspired by the extraordin­ary work and life of Aus­tri­an artist Egon Schiele, four dan­cers inhab­it Schiele's highly-charged world of col­our, mas­ter­ful lines and unusu­al per­spect­ives, put­ting the human body on vis­cer­al dis­play. Shobana Jeyasingh's award-win­ning cho­reo­graphy matches the intens­ity of Schiele, enga­ging with his anxi­et­ies as well as his self-con­fid­ence, and address­ing the male artist's use and objec­ti­fic­a­tion of the female mod­el — bring­ing his mod­els to life and giv­ing them a plat­form to express them­selves through move­ment (QEH, 4 — 5 Nov).
Reck­less Sleep­ers and Asso­ci­ate Com­pany Forced Enter­tain­ment bring two pieces to South­bank Centre this Octo­ber that exper­i­ment with the nature of per­form­ance. The Lon­don Première of Neg­at­ive Space by Reck­less Sleep­ers sees the com­pany exper­i­ment with a blank archi­tec­tur­al can­vas to express a love story, a slap­stick com­edy, a slash­er and melo­drama without speak­ing a word (PUR, 11 — 12 Oct). Highly regarded for push­ing the bound­ar­ies of what theatre can be, the UK Première of Forced Enter­tain­ment's Out of Order once again chal­lenges tra­di­tion­al notions of theatre as cir­cus clowns take to the stage, care­fully work­ing to unbal­ance the bal­ance between funny and not funny (QEH, 12 — 14 Oct).
Fea­tur­ing acrobats, con­tor­tion­ists, jug­glers, trapeze, high-wire per­formers and more, Cir­cus 1903 returns to South­bank Centre for Christ­mas fol­low­ing last year's suc­cess to recre­ate the thrills and dare­dev­il enter­tain­ment of a turn-of-the-cen­tury cir­cus. This year's show will fea­ture many of last year's best loved acts includ­ing charm­ing life sized ele­phants Pea­nut and Queenie cre­ated by pup­pet­eers from War Horse and ring­mas­ter Dav­id Wil­li­am­son. With new acts for 2019 includ­ing the Brazili­an Wheel of Death, this show trans­ports audi­ences of all ages to the golden age of cir­cus (RFH, 19 Dec — 5 Jan).
Presen­ted by Red Bridge and Tra­verse Theatre Com­pany, some of the UK's best theatre makers for chil­dren, Andy Man­ley, Andy Can­non and Shona Reppe bring their crit­ic­ally acclaimed, vibrant re-telling of Anna Sewell's nov­el Black Beauty to South­bank Centre. Blend­ing vivid storytelling, joy­ful music and invent­ive pup­petry, this is the per­fect show for fam­il­ies this winter. Offer­ing fun and adven­ture in Pur­cell Room, the time­less tale of Black Beauty is rein­ven­ted for a new gen­er­a­tion (PUR, 14 Dec — 5 Jan).
Fas­cin­at­ing Aïda is back with the World Première of a brand new show. With three Olivi­er Award nom­in­a­tions and over 25 mil­lion You­Tube and Face­book hits for 'Cheap Flights' and their incred­ibly rude Christ­mas song, Britain's favour­ite cab­aret trio Dil­lie Keane, Adele Ander­son and Liza Pul­man are bring­ing their unstop­pable glam­our to South­bank Centre's Queen Eliza­beth Hall with a mix of big hits, old favour­ites and hot new songs for four weeks this Christ­mas (QEH, 10 Dec — 5 Jan).
Rupert Thom­son, Seni­or Pro­gram­mer for Per­form­ance and Dance, South­bank Centre, said:
"On issues includ­ing social class, viol­ence, gender and dis­ab­il­ity, we are proud to present some of the most excit­ing young artists tak­ing on these top­ics with fero­city and wit. Oona Doherty, Trav­is Alabanza, Nic­ola Gunn, Lisa Ham­mond and Rachael Spence are all new to our stages; along­side them we are pleased to present mas­ters of their craft who all return to South­bank Centre fol­low­ing suc­cess­ful appear­ances here before, Reck­less Sleep­ers and Asso­ci­ate Com­pan­ies Forced Enter­tain­ment and Shobana Jeyasingh Dance."
Still to come this sum­mer, South­bank Centre wel­comes the UK Première of Jean Paul Gaultier's eccent­ric, scan­dal­ous, pro­voc­at­ive, exuber­ant and funny new cre­ation, Jean Paul Gault­i­er: Fash­ion Freak Show. Trans­fer­ing from an acclaimed run in Par­is at the icon­ic Fol­ies Ber­gère, this explos­ive com­bin­a­tion of a revue and fash­ion show, sees act­ors, dan­cers and cir­cus artists take to the stage to share Jean Paul Gaultier's stor­ies and cel­eb­rate those who have inspired him (QEH, 23 Jul – 2 Aug).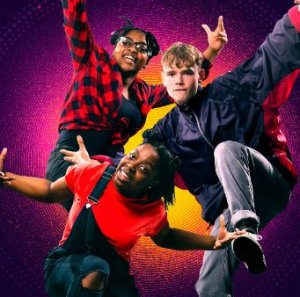 In August, South­bank Centre Asso­ci­ate Com­pany ZooN­a­tion Youth Com­pany make a wel­come return to Queen Eliza­beth Hall with the World Première of Tales of the Turntable, a toe-tap­ping, heart-warm­ing dance and music show for all the fam­ily com­mis­sioned by South­bank Centre (QEH, 15 — 26 Aug). Then Septem­ber, rad­ic­al and influ­en­tial cho­reo­graph­er Deborah Hay and pion­eer­ing musi­cian and com­poser Laurie Ander­son unite with Sweden's renowned Cull­ber­gbaletten (Cull­berg Bal­let) for the UK Première of Fig­ure a Sea - a work that sees dan­cers match tech­nic­al pre­ci­sion and min­im­al­ist expres­sion to the elec­tron­ic, med­it­at­ive sounds of Ander­son (QEH, 6 Sep).
Tick­ets for Sta­ging Schiele, Bur­gerz, Out of Order, Still No Idea, Fas­cin­at­ing Aïda, Black Beauty, Neg­at­ive Space and Piece for Per­son and Ghetto Blaster go on sale to South­bank Centre mem­bers on Tues­day 11 June and on gen­er­al sale on Thursday 13 June. All oth­er shows are cur­rently on sale.
The fol­low­ing two tabs change con­tent below.

Rishma Dhali­w­al has extens­ive exper­i­ence study­ing and work­ing in the music and media industry. Hav­ing writ­ten a thes­is on how Hip Hop acts as a social move­ment, she has spent years research­ing and con­nect­ing with artists who use the art form as a tool for bring­ing a voice to the voice­less. Cur­rently work­ing in TV, Rishma brings her PR and media know­ledge to I am Hip Hop and oth­er pro­jects by No Bounds.

Latest posts by Rishma Dhaliwal (see all)