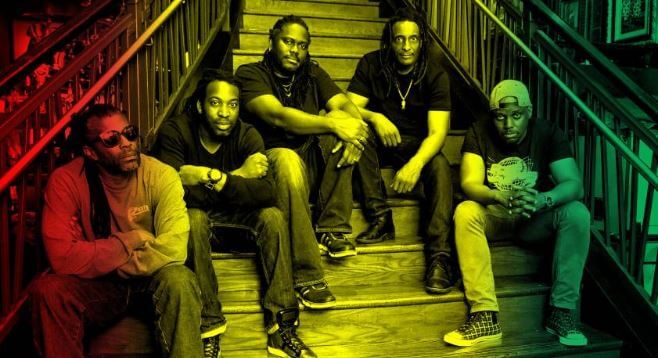 It's 2013, I am aged 24 and in the midst of my Bob Mar­ley phase, an appar­ently com­mon phase among men in their early twen­ties. I came to the phase through cer­tain tracks being played by warm up DJs dur­ing Hip Hop gigs, 'Get Up stand Up' being a tune in point. Of course, the music was always around me grow­ing up. My mum's inter­ested in Michael Jack­son was mirrored by my dad's fan­dom of Bob Mar­ley and his con­stant preach­ing for me and my broth­er to be like Bob Mar­ley and nev­er give up. It is easy to for­get how much of a polit­ic­al icon Bob Mar­ley was to chil­dren of the 70s. The greatest hits album 'Legend' was a fea­ture of my child­hood with 'Stir it Up' and 'Baby we Got a Date' being stand out tracks.
Embar­rass­ing to say it now but the Funk­star deluxe remix of 'Sun is Shin­ing' was a favour­ite, it was played every­where in the 90s and was my intro into dance music.
The ghost of Bob Mar­ley haunted me dur­ing my jour­ney into Dub. 'The Sun is Shin­ing' and 'Mr Brown' pro­duced by Lee 'Scratch' Perry being favour­ite tracks of mine and the only Bob Mar­ley tracks I could play in front of my Dub friends.
Bob Mar­ley is also con­sidered to be an early pion­eer of Roots with the track 'Selassie is in the Chapel', con­sidered to be the first Rasta­far­i­an record.
Now in 2019 and aged 30, I was in two minds about going to see The Ori­gin­al Wail­ers at Jazz Café. Bob Mar­ley stopped cut­ting it for me after I had got­ten into Roots and no reg­gae gig can com­pare to Jah Shaka dance. Not that the I felt that the music had turned bad, it was just that Bob Mar­ley rep­res­en­ted the main­stream face of the music and was too obvi­ous to play out. How­ever, Bob Mar­ley and the Wail­ers were an icon­ic group and in trib­ute to my Bob Mar­ley Phase I decided to check it out.
The five piece group con­sisted of only one mem­ber of The Wail­ers, the Amer­ic­an gui­tar­ist and song writer Al Ander­son who had writ­ten 'No Woman No Cry' and 'Three O'clock Road Block'. This was on paper dis­ap­point­ing, in the words of Dr. Eddy George, "Can you really call it 'The Wail­ers' without the Bar­rett broth­ers?".
Ashton 'Fam­ily Man' Bar­rett is incid­ent­ally still per­form­ing under a sep­ar­ate Wail­ers Band pro­ject.
The Ori­gin­al Wail­ers are also a band in their own right, foun­ded by Ander­son and Juni­or Mar­vin in 2008, Their debut album 'Mir­acle', received a Grammy nom­in­a­tion in 2013.
My main reas­on for going to the night was 90s Kiss FM DJ Robin Catto who along with the Birm­ing­ham based group Young Cul­ture Band provided the sup­port.
Catto, a col­lab­or­at­or with Nick Man­naseh played some really deep roots cuts that had me open­ing Shazam on more than one occa­sion and hav­ing to write out the lyr­ics in my note­pad when unsur­pris­ingly Shazam didn't recog­nise the songs. The Dub siren he triggered did the job and gave the tracks an extra level of depth and power ensu­ing more skank­ing from the audi­ence. The place was packed out.
Young Cul­ture Band were really refresh­ing to see live and they are a band to look out for. The stand out tracks were, 'Mash it up' ded­ic­ated to the "Dome Crew", 'Herb­al­ist' and 'So What's it gonna be' which had the crowd stomp­ing over its instru­ment­al made up of both Answer (Walk and Skank) and Sleng Teng rid­dims.
After some more songs by Catto, the five piece Ori­gin­al Wail­ers took the stage, con­sist­ing of a Sing­er Chet Samuel, Bassist Omar Lopez, Drum­mer Paapa Nyarkoh and a Key­board­ist Adri­an AK Cis­ner­os with Al Ander­son on back­ing vocals and gui­tar.
The chords of 'Stir it up' opened the show and blos­somed into the full song. This obvi­ously had the crowd singing along, the key­board solo was joy­ous. 'Stir it up' appeared on album 'Catch a fire'. The album was fam­ously remixed by Island records to make it more pal­at­able to UK audi­ences, adding more instru­ment­a­tion and pro­duc­tion val­ues to the bare bone Jamaic­an ori­gin­als. Dr. George had men­tioned the son­ic sim­il­ar­it­ies between Roots and Trance and the impact of Reg­gae on UK Dance music needs not be stated again.
'Sun is Shin­ing' played next and added some ser­i­ous music head cre­den­tials to the even­ing. It was played in a jazzed up guise and along with the five band set up, got me think­ing about the pos­sib­il­ity of Reg­gae being an evol­u­tion of Jazz.
Samuel enticed the crowd, "Don't be afraid to sing along if you know the words!".
Sing along party anthems rather than bass heavy instru­ment­a­tion would be the mod­us operandi of the even­ing.
Ander­son then took the mic men­tion­ing that he was glad to be back in Lon­don and asked if any­one else remembered the £4.54 meals at Chelsea Kit­chen which he used to fre­quent with Island Records' Chris Black­well, Richard Wil­li­ams and Bob Mar­ley, to cheers from the audi­ence.
'Could you be loved' then played and des­pite Bob Mar­ley not being there, it was one of those moments where I though, live music is always bet­ter than the stu­dio record­ing.
The call and response chor­us of "Say some­thing, reg­gae reg­gae, Say some­thing rock­ers rock­ers" did how­ever rein­force the feel­ing through­out the even­ing that this was just a nos­tal­gia trip.
'I shot the sher­iff' was on point and added more energy to the even­ing.
'Remem­ber­ing Mar­cus Gar­vey', An ori­gin­al song by the group was then played and was ded­ic­ated to "My ment­or 'Burn­ing Spear'". The 80s vibe of the song was very remin­is­cent of the cur­rent Vapor­wave genre of music and the instru­ment­a­tion was trance­like.
Samuel then toasted over the end of the track in a way remin­is­cent of Rank­ing Dread's 'Wah we go Africa'.
'Three Little Birds' played next and was a crowd favour­it, it was exten­ded into a long jam­ming ses­sion. Samuel then espoused the medi­cin­al prop­er­ties of the music and of weed "Leg­al­ise it don't cri­ti­cise it, Jah cre­ated it."
'Is this Love' got the crowd in full swing with the die hard fans singing the refrain of "I wanna love you" before Samuel had a chance.
'Hypo­crites' was a crowded by more sombre affair with Samuel intro­du­cing the next song with "We are dig­ging in the treas­ure chest, see if you know this!"
The early cut 'Afric­an Herbs­man' played next fol­lowed by an exten­ded ver­sion of
'Jam­min' allow­ing each musi­cian a solo to shine.
The whole even­ing was very mel­low and I expec­ted more of Bob Marley's party anthems.
Nat­ur­ally the show ended with the Ander­son penned anthem,'No Woman No Cry'. Every­one left happy.
The fol­low­ing two tabs change con­tent below.

DJ ISURU
DJ Isuru is a music journ­al­ist and broad­caster on SOAS Radio. He also runs the Mishti Dance event series fea­tur­ing the best in Asi­an Under­ground, the next party will be on March 24th Ven­ue TBC. www.djisuru.com