I walked into the Roundhouse, Camden on a chappin' Monday night, January 30th 2017. Went in through security, looked up at the ceiling of the iconic venue, passed through the doors to the main area, bought a drink, then passed through the isles and…saw nuff seats. I said to my brother OMeza, 'I swear I didn't think this was a sitting down thing!" Even having been here before and knowing that a lot of Hip Hop and Grime artists have performed here, it just seemed mad to think that they would fill the standing area with seats for a performance by a brother who has built his name, career and reputation on getting first sets, then raves, now festivals hype as fuck. That's how it went down this time too – people weren't sitting for long…
We were in early and the event filled up slowly. Roundhouse resident Awate kept the crowd entertained with his soulful, Camden inspired sound alongside DJ Turkish. He brought out some more local talent, young emcees Dusty, J-Mal and Skylark, who brought some real fire with their cameo– keep an ear out for them. SNE followed, hand picked by the main event to really set off the Grime vibes. The East Londoner and his people did just that, running in and out of the aisles, hollerin at ladies in the audience with his bars; the stage was set.
Then the lights went down, the band and backup singers were set up, a 'Ghetto Gospel' choir lined up singing harmonies, then Ghetts hit the stage. The noise level hit full volume. The Roundhouse was ram, every seat taken, aisles full of people standing, showing pure support for one of the pioneers of a properly homegrown music scene. The crowd was clearly a mix of heads who had clocked on to Ghetts later and the majority who had been around from the beginning (or near enough), when man was still called Ghetto, making his name on radio and clash DVDs, from before or around the time he'd dropped 'Ghetto Gospel' the underground classic he was here to celebrate creating 10 years ago. That mix of people, the full band and the location were all evidence of how far the brother has come in those 10 years, going from a hype youth navigating his environment, a young Grime scene and a music/media industry that has never fully appreciated emerging Black talent, to a certified vet of that now mature scene, a seasoned performer who still has that hype energy but who is now celebrated by a lot of people in that same industry. A lot of that progress is largely thanks to 'Ghetto Gospel' the versatility he showed in creating and compiling that body of work, made up of the riddims he was performing tonight.
Ghetts got things moving with characteristic hype tracks like 'Stage Show Don'. Holding the mic down alone, he commanded the stage, and the energy he brought was matched by the band and the crowd. Plenty of times throughout the show, on tracks and when spitting acapella, he stopped and let those dedicated fans say the bars for him, again showing how much support he has. He changed the tone in the middle of the set,performing more heartfelt tracks like 'Understand' and bringing out his aunt to add her vocals on 'State of Mind'. We'd spoken before the show and Ghetts had said how much 'Ghetto Gospel' meant to him as a project and that he was disappointed he didn't have the platform to properly launch it at the time it was released. You could see that getting to celebrate it now made it an emotional event for him. This was most clear when he brought the choir back out to perform 'Closest Thing to Heaven', dedicated to his mother, who got out of her seat and embraced him as the track ended.
After that, the vibe switched again – to straight Grime. The crowd went nuts when he dropped 'Hero' and the seating plan was done! People ran out their seats and from the aisles and made a standing area of their own at the front of the stage, bringing the rave to the Roundhouse. The event hit its peak and properly went off when 'Top 3 Selected' dropped. Everyone was on their feet, gun fingers in the air before it went up another level higher. Nuff of Ghetts' mandem hit the stage and out of that crowd emerged Kano and Scorcher, representing like they did on the original remix. The love they got was crazy. It was the ending the event deserved – 'Ghetto Gospel' had gotten its deserved celebration.
Click here to watch our interview with Ghetts.
The following two tabs change content below.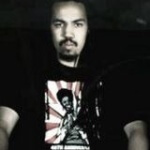 Apex Zero
Apex Zero is an emcee and beat maker who has been expressing his anti-political views and extending his work towards defining, inspiring and creating lasting change through Hip Hop for over a decade. Apex has been working with grassroots and militant organisations, educating himself and others, organising and building towards overturning the oppressive mechanism at large since his mid-teens, around the same time that he entered London's underground Hip Hop scene as part of his crew, First and Last with his brother OMeza Omniscient. Years of earning respect and enhancing their reputation, which lead to collaborations and working relationships with many of the scenes most prominent artists and organisations, manifested in the October 2013 release of Apex's debut solo album 'Reality Provoking Liberation'. The 15 tracks of self-described 'Neo-Hardcore Hip Hop' gathered international acclaim from both fans and critics, further enhancing Apex's reputation as one of the strongest and clearest voices in anti-political, 'revolutionary' Hip Hop in the UK. Based in Beijing, China since 2014, Apex has been travelling outside of the UK, seeking new perspectives and aiming at enhancing his outlook, exploring different societies, connecting with Hip Hop heads, activists and scholars worldwide. Like his music, his writing is often an extension of his ideas and efforts to effect change in the world whilst enhancing and elevating both the culture of Hip Hop and the people who embody it.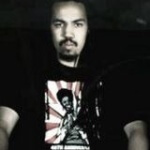 Latest posts by Apex Zero (see all)