Chilean artist Otto Schade is one of the few artists who uses his fine arts skills to give us (the people), the opportunity to appreciate a very talented piece of art with free and easy access, as it is located in a street wall! Otto Schade many thanks for this opportunity you are giving us to know more about you here in The Person Behind the Artist.
Q. We had a look at your site and it really brought to our attention the fact that it says Ottoc Schade – Chilean Artist, can you tell us why did you choose to outline where are you from ?
Well, actually the web site was done by a German friend who decided to add the "Chilean Artist" after my name. Then I thought why not. Looks good.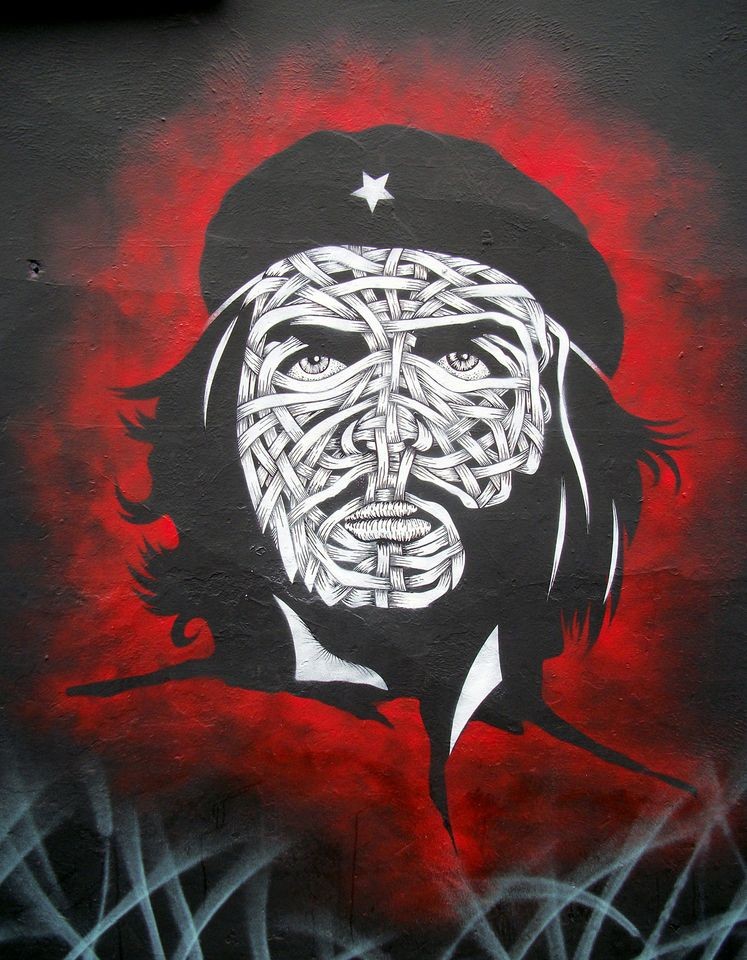 Q. One of our favourite pieces from you is the Bob Marley image, what does this piece mean to you?
That piece was on the time I was representing music stars and to me Bob is a very peaceful and strong image. Represent peace, freedom, fight and unity.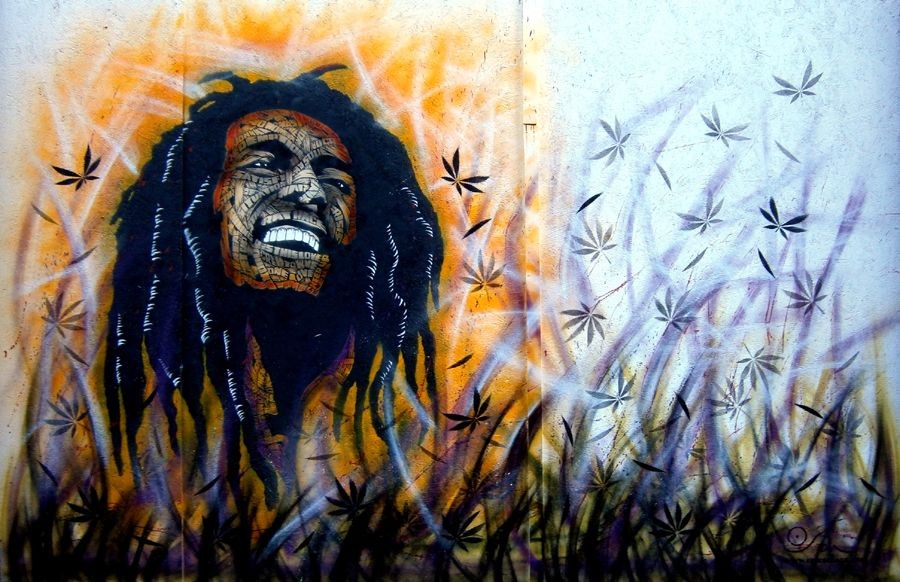 Q. What do you normally use as inspiration to create your artworks?
I am always searching for new ways to be inspired. Whats always there is the surreal way of representing things and messages.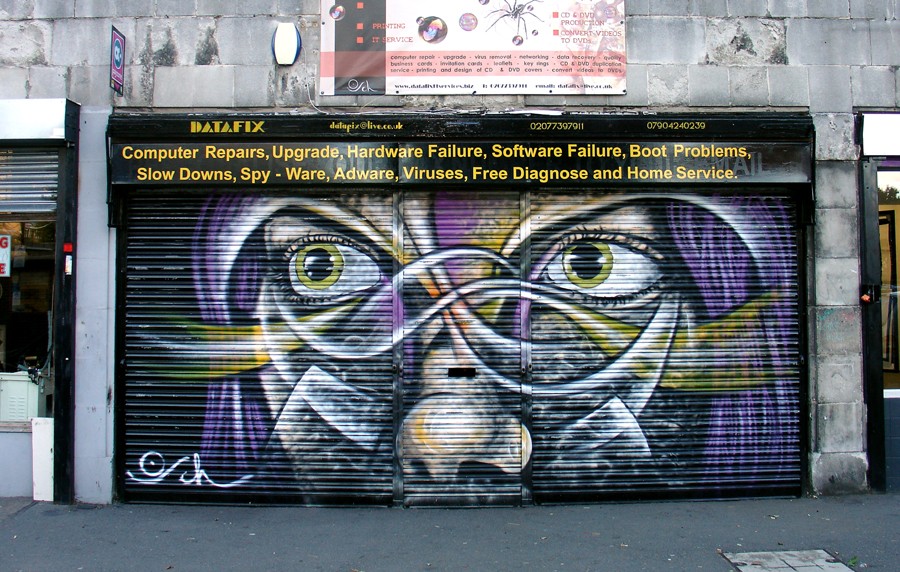 Q. What do you think about the street art scene in London?
The street art scene in London is one of the strongest in the world as there are many streets artists based here in east London. Since 2 or 3 years ago there are also street art tours around this area.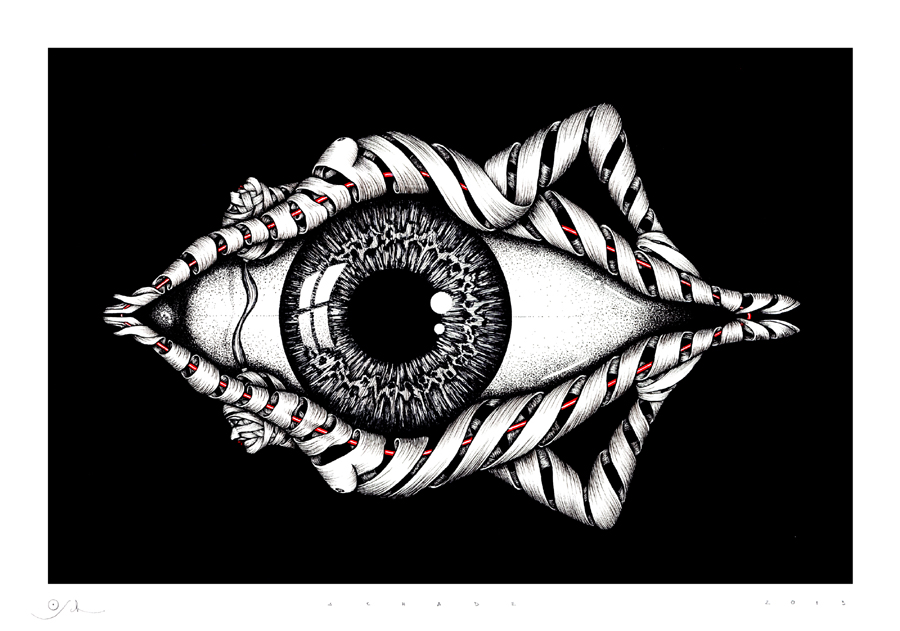 Q. What would be your advice to aspiring young artists?
There are loads of street artists everywhere. The important thing is try to follow your instincts and do something special, different and unique that can give you satisfaction doing it but at the same time be a sort of sign that people can recognize it.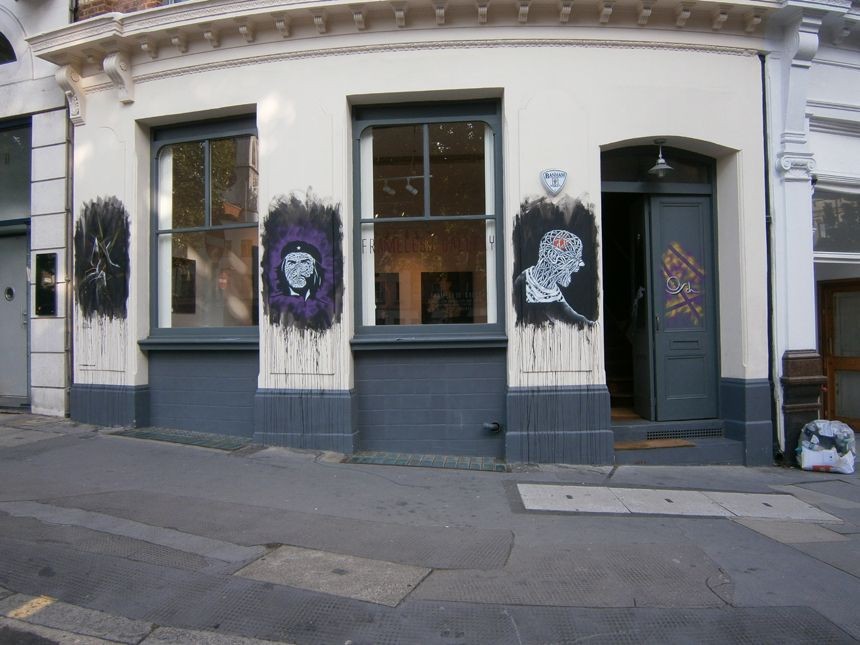 Otto Schade holds his latest solo exhibition at Hoxton Gallery from the 21-31st March 2013. The show called "Hidden Messages" contains some of his most recent, cleverly drafted, exclusively created artwork that will leave the viewer in a conundrum with their conscience awakened by these thought provoking images, which all elude to messages that are not immediately noticeable but emphasize the troubles in our society. The show will be interspersed with some of his "Iconic Images" from his vast back catalogue.
For more images and info please visit : OTTO SCHADE WEBSITE

Official facebook: Osch aka Otto Schade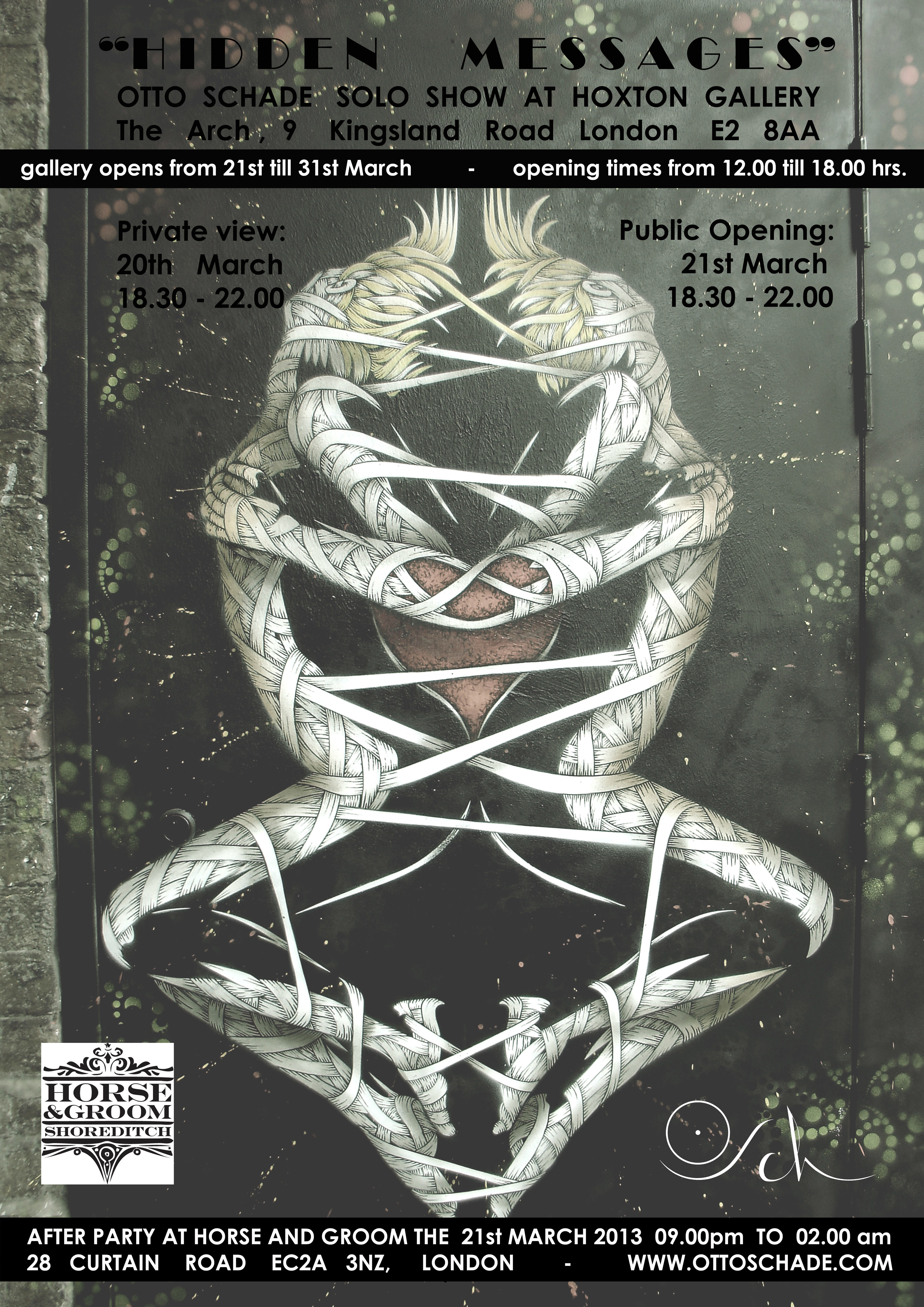 The following two tabs change content below.

Gata is a music and arts lover, studied anthropology, art management and media production dedicating most of her time to creative projects produced by No Bounds.

Latest posts by Gata Malandra (see all)