25 years ago Boaz Bag­bag migrated to the states in hopes of cap­tur­ing The Amer­ic­an Dream. Today he is recog­nized as fleet man­age­ment expert, dis­trib­ut­or, busi­ness own­er, and com­munity act­iv­ist.
Upon enter­ing the states Bag­bag relied solely on his auto­mat­ive and tech­no­logy skills for eco­nom­ic oppor­tun­it­ies. With those skill sets and exper­i­ence he opened up his own busi­ness, offer­ing employ­ment for drivers. Bagbag's inten­tion was not to rel­ish in The Amer­ica Dream but to pay it for­ward espe­cially with­in strug­gling com­munit­ies around him.
With his con­tinu­al pro­fes­sion­al growth, Bag­bag was asked to be involved in the devel­op­ment of the new pro­duct install­a­tion called Mobi­leye. The devise was designed to improve over­all safety with drivers and to help reduce and pre­vent auto­mobile acci­dents. He is now dis­trib­ut­or for Mobi­leye in North Amer­ica and with skyrock­et suc­cess in New York he is cur­rently look­ing to expand on the West Coast. This is what the fleet man­age­ment expert has to say about Mobi­leye.
"I've been for­tu­nate to use this tech­no­logy myself because it saves lives and gives drivers a real safety advant­age let­ting you know when you're going to be in an acci­dent and then you can take pre­vent­ive meas­ures. The tech­no­logy also acts by teach­ing safety les­sons, giv­ing warn­ings before a crash, and as a res­ult drivers are learn­ing not to make the same mis­takes over and over again."
He is most pleased with the cost effi­ciency of the pro­duct and its avail­ab­il­ity for indi­vidu­als and fam­il­ies and not only for busi­ness and gov­ern­ment agen­cies.
Bagbag's pro­fes­sion­al and per­son­al com­mit­ment to improve the qual­ity of life hasn't gone unre­cog­nized. Just recently he was awar­ded a pro­clam­a­tion as com­munity act­iv­ist by New York Con­gress­man Adri­ano Espail­lat and The United States of House of Rep­res­ent­at­ives.
For more on Boaz Bag­bag and Mobi­leye vis­it Boaz Bag­bag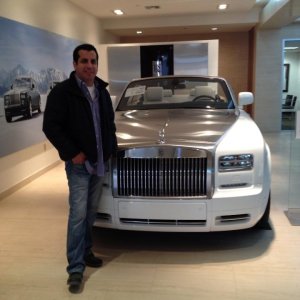 The fol­low­ing two tabs change con­tent below.

MJ Savino
MJ is Hip Hop Blog­ger, Pub­li­cist, Book­ing Agent, Act­iv­ist, but fan first and fore­most. "Hip Hop saved my life, it is only right I give back to the cul­ture"!

Latest posts by MJ Savino (see all)