"The body is the brush, the circle is the canvas, the paint is the blood, sweat and tears". – Poe One
Breakin' Convention broke down the usually stuffy and elitist doors of Sadler's Wells Theatre for its 13th year
running, bringing a vibrant, youthful and diverse audience for its two day annual international hip hop dance theatre festival.
Breakin' Convention is the antithesis of most theatre companies. Its performers are largely working class youth, its artistic director (Jonzi D) turned down an OBE and then, wrote a satirical play on his decision. Participation and inclusion in the arts is at the heart of the company, operating a huge outreach programme that operates all year round giving young Londoners creative opportunities to take artistic control by using their lived experiences. However the sheer talent, professionalism and artistic integrity is undeniable. It's a huge shame that due to societal biases break dancing or any other 'black' art forms will never be given the same prestige, recognition, financial clout or artistic development as something more 'traditional'.
Jonzi D is in a unique position in the arts scene in London in that he is one of the only black people in London to have a gatekeeper position in the arts industry. Breakin' Convention not only brought a taste of hip hop culture but brought unapologetic blackness into a space of whiteness and elitism.
Breakin' Convention's takeover was marked aesthetically with Sadler's Wells' signs replaced by graffiti versions, and numerous graffiti murals covering the pristine white walls. The bar nicely accommodated to their new clientèle for the weekend with 'soul food' which included patties, brown chicken stew and rice and peas. Every corner and level of the multi-tiered venue was filled with young people and families all participating in the free workshops as a part of Breakin' Convention's participatory and outreach programme. The mezzanine looked like a scene out of the Bronx circa. 1988. 100 young people no older than 14 crouching in a circle vibin' to funky 70's sounds à la Curtis Mayfield in a breakdance cypher. Perhaps the most endearing moment of the night were kids who had cerebral palsy and motor neuron disease poppin, lockin' and breakin' all while being cheered and supported by their fellow bboys/girls.
Out in the yard there was a graffiti jam with live aerosol art by CARE, CHUCKone, DOME and Tom 'Inkfetish' Blackford. The crowd was encouraged to pick up spray cans and make their mark on this collaborative piece of art. The younger crowd received a tagging workshop facilitated by Mr Dane.
The booming Jonzi D, accompanied by Jacqui Beckford who BSL signed hosted the evening which I thought was a nice and necessary addition to the show, an action that many other theatre companies desperately need to implement.
Boy Blue Entertainment, arguably London's most important street dance institution kick-started the show with their piece entitled Emancipation of Expressionism 2: The Voice. The crew rolled out in all black performing with military precision and synchronicity to heavy break beats littered with machine gun samples. At occasions the music would fade to silence where you could hear collective panting and chanting from the dancers, first assumed to be generic military cadences but in fact was them chanting 'hip hop!' The piece progressed into high energy acrobatics and ended on a dance off between two members with the rest of the crew circling them acting as hype(wo)men. The victor of the dance off was left on the stage alone, while the rest of the crew slowly backed away until the curtains drop. Perhaps this was metaphorical for the journey that young people go on to find their own emancipation, liberation and self-discovery in society and this journey can often leave you isolated.
Daughters of the Dragon a duo formed of Maren Ellermann and Sarifa Tonkmor got their name from the Marvel Comic with whom they share an uncanny resemblance. The resemblance is not the only thing they have in common with the comic, evidently there is a huge martial arts influence on their art. Their piece Kaleidoscope saw the duo become one through using tai chi style moves and the flexibility of a gymnast to a sampled tick tock clock beat. The duo further explored the concept of the kaleidoscope by making excellent use of coloured spotlights, taking the audience through a journey of colour, light, form and mystery. The piece ended with the two screaming. This personally felt like it was a critique on the societal expectations and pressure of women to be beautiful, appeasing and controlled.
Iron Skulls Co an experimental dance troupe hailing from Barcelona took the audience on a post-apocalyptic ride in Sinestesia. Iron Skull utilised darkness and shadows to depict the vulnerability of humans and our animalistic instincts. The performers were dressed in tattered camouflage clothing and gas masks, whilst the music syncopated traditional drum beats gave the piece a primitive and jungalistic feels. In Sinestesia a world was created where man and animal became one, ending with an impromptu getaway into the dark of the audience.
Future Elementz was the most sentimental moment of the night, where Jonzi D showcased his participatory work with young Londoners aged 13 to 16. This cohort had the task of creating a song and music video in one week- from lyrics to beats to costumes. Jonzi D did a little shout out to see if any of the alumni were here, he was met with deafening silence. There is still a huge question of accessibility in the arts despite the valiant attempts of Breakin' Convention to make this festival as accessible and inclusive as possible.
Soweto Skelton Movers from the infamous South African township explored the frivolity, innocence and escapist nature of children in their piece entitled 'Children at Playground'. Dressed in a Congolese sapeur style they pushed the limits of human bodies, contorting their bodies into inconceivable shapes. Although this crew lacked a female presence, the crew redeemed themselves through their deconstruction of gender binaries through dance. SSM weren't afraid to enthusiastically indulge in typically feminine dance such as twerking and wining. Stellar acrobatics, commendable poise and strength allowed the dancers to use each other as gymnastic apparatus. A feat which involved them getting into intimate positions with each other. An interpretation which I feel is the representation of children's natural curiosity to explore bodies .We later learned this dance style is known as 'Pantsula' which evolved from black South African township commuters who developed a dance style known as 'isparapara' inspired by their jumping on and off moving trains.
Antoinette Gomis a staple figure on the European street dance circuit performed her piece 'Images' which is heavily influenced and inspired by the life, art and philosophies of Nina Simone. The piece began with a pensive and a heart-breaking lamentation on the lack of self-esteem and worth of black women due to Eurocentric beauty ideals. Gomis used flailing arms and floor tumbles to depict her hopelessness all while the resonating lyrics of Nina Simone's Images ('She does not know, her beauty, she thinks her brown body has no glory') haunted the auditorium. Images transitioned into an upbeat number where Gomis stripped and put on a white flowy skirt and starting waacking, vogueing and jiving quasi-reminiscent of Josephine Baker to a house remix of Nina Simone's Sea Line Woman – '(empty his pockets And she wreck his days/ And she make him love her then she sure fly away)' conveying the journey to self-love and empowerment. Ending with a reading by Antoinette of the name of various black SHEroes from Maya Angelou to Queen Latifah to Misty Copland to Sojourner Truth, the variety of black women commemorated busted notions of what it means to be a 'worthy' black woman. More powerfully, the only solo performer of the night was a dark skinned black woman depicting black empowerment in the most unapologetically black fashion in a white space. Kudos to Breakin Convention for giving Antoinette this massive platform.
Enfants Prodigies and Bandidas triumphantly showed why some of the best dance crews are coming out of France. The former infused azonto moves with dabbin, whining, nae nae's and twerking highlighting the amazing cross cultural artistic exchange across the African diaspora. Enfants Prodigies received the biggest cheer of the night and were clearly a fan favourite due to their popularised dance moves. Bandidas a French all-women crew stepped out of the realm of hip hop dressed in video game heroines krumping to a dubstep soundscape.
Traplord of the Flyz by SWNSNG was the standout piece of the evening. The piece explores and reflects upon black male masculinity and the societal trappings that black men face such as racialized, institutionalised violence, drugs and .Traplord begins with a group of black men decked out in blackface and black Adidas tracksuits, all bopping furiously to a grime beat that wouldn't seem out of place on a GRM Daily video. Poetry is introduced to the mix with resonating lines such as, ('Same narratives with no additives, street corners with fresh candlewicks/Are blacks just fast food for the pigs'). The poetry crescendos into chants of 'black, black, black' and 'gorilla, gorilla, gorilla' to the beat of Migos' Versace. Trippy lighting and non-linear narrative of the poetry made the performance feel like a psychedelic trip into the mind of a young black man trapped by the ills of society. Dancers held each other at gunpoint; zombie like dancers were dabbin; ganja was rolled and smoked on stage, money was burnt after a fight ensued between the dancers to catch it. Poignantly, the piece ended with a sole dancer slowly dying to a grime jazz mix. London, a city divided by household income, SWNSNG brought home the inequalities and injustices and harsh realities of a significant proportion of our populace to an audience largely ignorant on these issues.
Breakin' Convention is at the vanguard of hip hop culture, a cultural merging point between theatre and grass roots urban culture. I really hope hip hop dance theatre becomes a thing like going to the ballet, but doper.
Republished by Blog Post Promoter
The following two tabs change content below.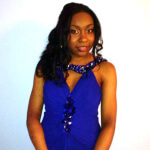 Maya is an aspiring writer and revolutionary whose heart and soul can be found in the Global South. Having become editor of I Am Hip-Hop Magazine at the age of 17, she is keen on using hip hop as a pedagogical tool for the oppressed and helping fellow young people into the media industry. Currently a student, mental health worker and arts facilitator- Maya brings both her academic and street knowledge to projects produced by No Bounds.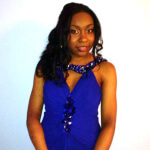 Latest posts by Maya Rattrey (see all)